Public lectures and talks 2017-18
The Cass at Calcutta small annex
Open Field - Lectures and Talks
Hothouse Talks - Lectures and Talks
Cass Research Seminar - Lectures and Talks
Form-Givers - Lectures and Talks
Who Cares? - Lectures and Talks
Publishing and the Industry - Lectures and Talks
Poster
Thursdays, 2 to 3pm, room TMG-45
Guest lecture series organised by The Cass English and Creative Writing lecturers.
Cass Histories Lecture 2018 - Lectures and Talks
Tuesday 20 March, 6.30pm, GSB-01
The Cass Histories Lecture 2018 invitee is Maeve Brennan, whose lecture is entitled On History and Repair.
The Drift – piecing together shards of pottery
Organised by Ektoras Arkomanis
The annual Cass Histories Lecture invites thinkers whose work demonstrates a sensitive approach to histories.
Designing Cultural Commons – lectures and talks
Drawing by Tom Dobson
Thursdays, 6.30pm, The Wash Houses
Organised by Torange Khonsari.
The Alcove Gallery – exhibitions and events
Atrium Gallery – exhibitions and events
Talks and Events - Cass 3D Design
Cass Interiors Cinema Club - Lectures and Talks
Thursdays, 5:30pm, GSB-01
Cass Interiors has organised a Cinema Club initially with a series of four films.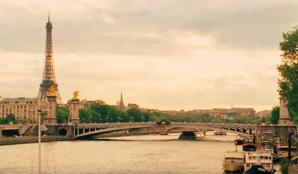 Still from the film Midnight in Paris
Cass Interiors film screening series
Organised by Kaye Newman, The Cass Head of Interiors.
Cass Culture - Lectures and Talks