Cass Research Seminar – An Architecture of Relationships
An Architecture of Relationships, a presentation by Unit 10 leader and Head of School of Architecture Signy Svalastoga.
Cass Research Seminar presents
An Architecture of Relationships is a Cass Unit 10 collaboration with Miyagi University and Higashimatsushima City Council, Japan (2013 to 2016). This presentation by Unit 10 leader and Head of School of Architecture Signy Svalastoga, is a reflection on the particular pedagogy that Signy has developed with colleagues in Unit 10.
Starting from a concrete situation of urbanity, Unit 10 stresses the use of a combination of research, thinking, material experimentation and making, and creative practice to propose strategic interventions that span extremes of scale, from the immediate and personal, to the collective and geographical. A common attitude and investigation into the material manifestation of the environment underpins this continuity from the detailed to the large scale. Architecture, landscape and urbanism themselves are not seen as a shift in scalar thinking, but as overlapping and inseparable fields, occupying the same territory.
Setting student projects in locations undergoing dramatic change, be it environmental, political or economic, offers a number of opportunities, both for the students and for the host community. The 2011 great earthquake and tsunami was of such magnitude and impact that it forced a fundamental re-think about how to live in the future, with many actors and agencies involved. The Japanese government, local governments, leading architects and local action groups put forward different, often conflicting strategies for a safer long-term future, as well as immediate actions. The student projects offered a different perspective, are free of vested interest, and can be an agent for discussions and actions.
Signy Svalastoga was educated in Norway and has taught since 1993, at the AA (the Architectural Association School of Architecture), Cambridge and the University of East London, where she became the Head of Architecture in 2004. In 2008, Signy joined The Cass, where she is the Associate Dean, Head of School of Architecture.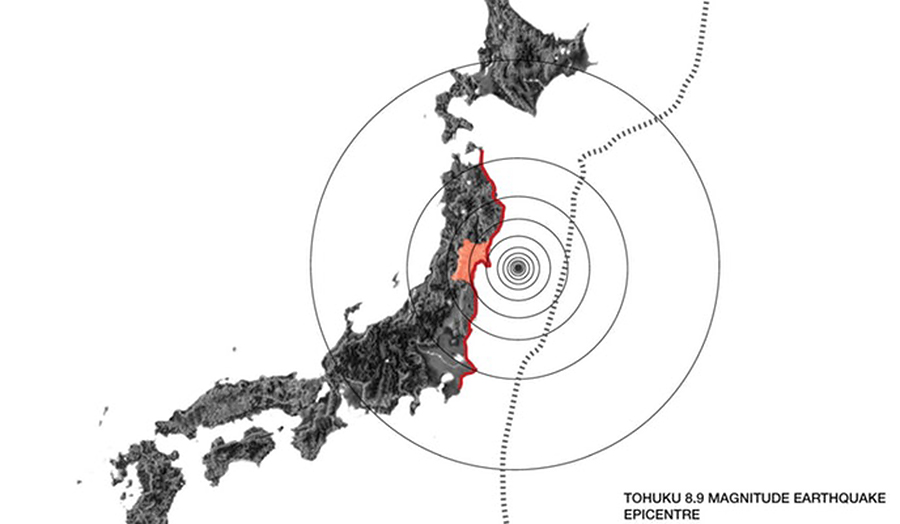 Cass Research Seminar series