A talk by Dr Adam Kassa (RCA), John Bingham-Hall (Theatrum Mundi) and Nicolas Fonty (Justmap), as part of Design for Cultural Commons lecture series.
Lecture 2: City and Commons
This session will interrogate the role of design and spatial thinking within the discourse of the commons. The talks will range from the ethics of cohabiting the city and what that means in terms of it's making. It will interrogate the role of design and what we see as common material in the fabric of the city, as well as the role of mapping as a collective act or as a tool to support collective action.
Talk: Cohabitation as a Common Urban Ethic
Speaker: Dr Adam Kassa (RCA)
Adam Kaasa is an interdisciplinary scholar who specialises in the politics of the city, foregrounding the role of architecture and design. He completed his PhD as a SSHRC Scholar at the London School of Economics and is currently a Research Fellow in Architecture at the Royal College of Art. He is also a founding Fellow of Theatrum Mundi. His research and teaching interests include critical and urban theory to consider public space, the postcolonial and negotiations of capital in late modernity, as they touch ground in the practices of architecture. Adam is a founding Fellow of Theatrum Mundi with Professor Richard Sennett; this is an international urban forum that brings together urban practitioners with people from the performing and visual arts. He is also a founding member of When We Build Again, a transatlantic repository for discourse and creativity.
Talk: Common(s) Materials
Speaker:John Bingham-Hall (Theatrum Mundi)
John Bingham-Hall, is the director of Theatrum Mundi a Theatrum Mundi is an independent urban research centre linked to London School of Economics (LSE). They develop creative approaches to questions in the relationship between the design and cultures of cities. John is an urban researcher with a degree in music and a master's in architectural studies, as well as professional experience in cultural programming.
Talk: Civic Mapping
Speaker: Nicolas Fonty (Justmap)
JustMap is an ongoing collaborative map of London community resources, campaigns and projects. It is based on public workshops organised at community events or festivals to collect directly from Londoners their intelligence of their city. He is involved in numerous collective mapping projects internationally and has studied MRes Interdisciplinary Urban Design at the Bartlett School of Planning, University College London (UCL).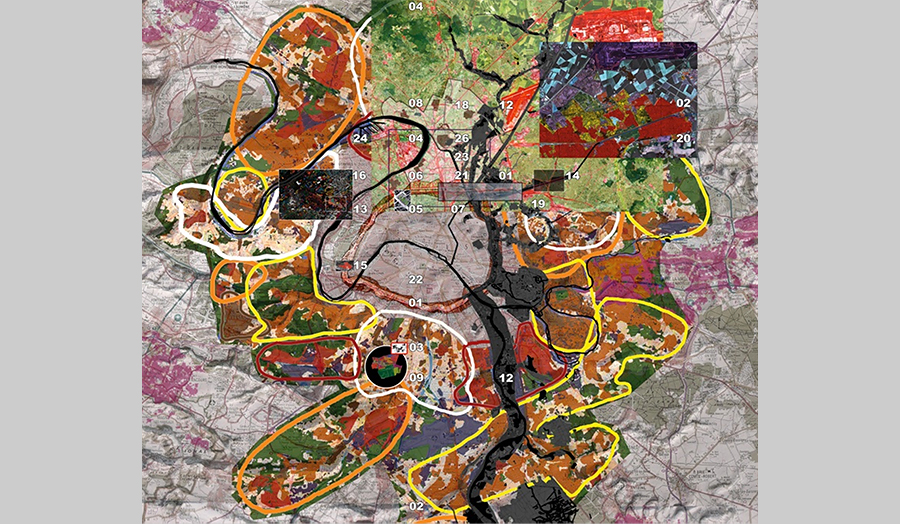 Design for Cultural Commons lecture series