A talk by Mothiur Rahman, Andreas Lang, and Torange Khonsari, as part of Design for Cultural Commons lecture series.
Lecture 1: Civic Ecology Commons
Speakers
Mothiur Rahman: From Property to Place
If the meaning of "economy" is in oikos meaning "household", and nomia mean- ing "management", what could be explored by giving the imaginary a spatial twist by re-conceiving "economy" as a "spatial unit of household-management"? In considering how a "house" becomes a "home" through bodies and their subjectivities negotiating a prescribed space over time, the presentation will explore how, when we perform "prac- tices of relationship" within a space, meaning is generated that helps co-create a sense of place. The practice of Community Chartering is one way in which the "civic space" of our built and natural environment can be re-envisioned as "civic places" of meaning and value.
Andreas Lang: Temporary use
R-URBAN is a bottom-up strategy that explores the possibilities of enhancing the ca- pacity of urban resilience by introducing a network of resident-run facilities to create complementarities between key fields of activity (economy, housing, urban agriculture, culture). R-Urban initiates locally closed ecological cycles that will support the emer- gence of alternative models of living, producing and consuming between the urban and the rural.
Torange Khonsari: Communal Garden and the Liminal City
Community gardens are highly regarded by citizens and local authorities as an asset to the fabric of the city and its citizens. They negotiate a space between the informal arena of everyday life and the formal regulated realm of the state. The in-between space they construct, I will refer to as liminal (Turner,1979), where the case study of Abbey Gardens has become a space for civic action. This talk will outline the power relations between the formal state and informal everyday life of a garden and its subsequent agency to- wards the role it plays within the formation of liminal civic places in our neighbourhoods.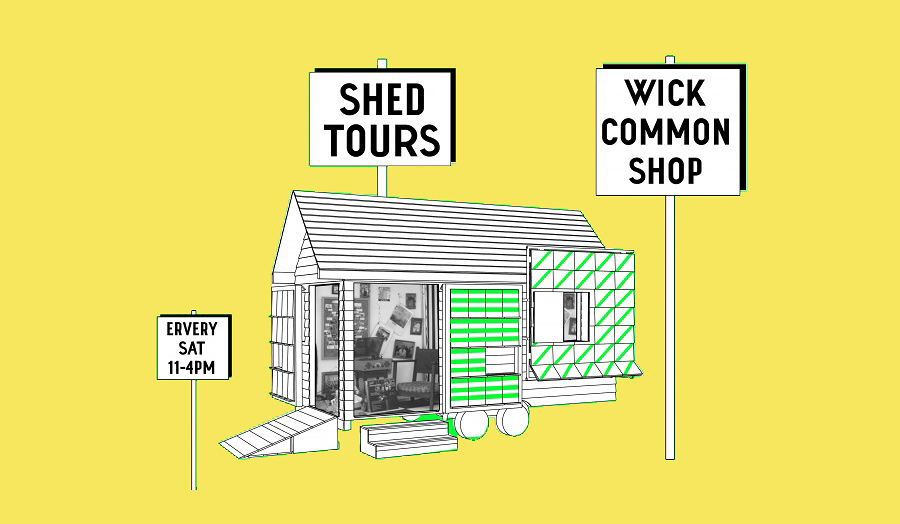 Design for Cultural Commons lecture series