Previous qualifications or work experience you've gained could count towards your degree if you apply for Accreditation of Prior Learning
Any courses or relevant experience you gain prior to starting university could count towards your course at London Met.
This process, known as Accreditation of Prior Learning (APL) or sometimes Recognition of Prior Learning (RPL), avoids you repeating what you've already learnt and will enable you to gain exemption from certain parts or levels of a course. This means you could be exempt from some modules or even whole levels/years depending on the evidence or prior learning you are able to present to us.
Benefits of claiming credit
You can sometimes save time by completing your course more quickly.
You can avoid having to repeat learning you have already undertaken.
You can have learning and capabilities gained through experience recognised at higher education level.
You can save money if you pay on a module-by-module basis or enter at an advanced level.
How Accreditation of Prior Learning works
All undergraduate and postgraduate courses at London Met are based on a Credit Accumulation and Transfer Scheme (CATS) whereby students accumulate credit points at the appropriate level by completing modules (15 credits or 30 credits per standard undergraduate module and 20 credits per standard postgraduate module). These credits accumulate to give an award.
An undergraduate honours degree normally involves the accumulation of 360 credit points – 120 at each level: certificate, intermediate and honours
Master's degrees normally comprise 180 credit points at level M (postgraduate)
This system of quantifying learning enables credit that you have already been awarded elsewhere to count towards your course here. Previous learning that you have gained, not on a course but through experience, can be quantified in terms of both level and volume of credit and likewise contribute to your award here.
This process of awarding credit for previous learning in order to count towards your current course is known as APL and matches your prior study or experience against the learning outcomes of the course you have applied for.
How much Accreditation of Prior Learning credit can I claim?
The maximum credit that can be transferred into a degree is normally two thirds of an award.
This means that at least 120 points of an undergraduate degree or 60 credits of a postgraduate degree must be achieved through modules studied at this University. APL credits cannot be awarded for the dissertation/project element of a master's course.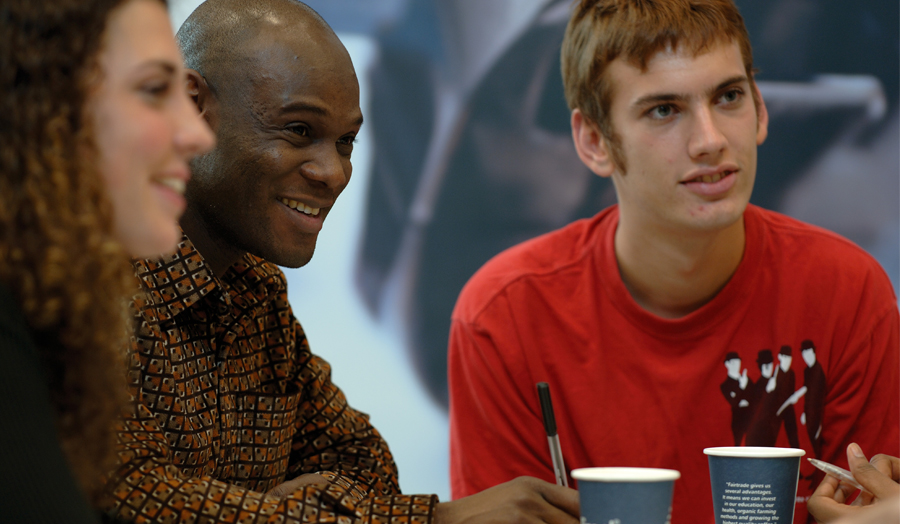 Further information about Accreditation of Prior Learning
Initial advice about applications and admissions procedures including APL is available from the Admissions Office.
Where relevant the admissions team will refer enquiries to the relevant APL co-ordinator in whichever academic school delivers the course you are interested in.
You can also ask the course leader whose name is on the staff list on each course page for guidance about APL.
There are two different types of APL:
If you hold a prior qualification, for example certain professional qualifications or one year at another university that may exempt you from part of your course, you can apply for Accreditation of Prior Certificated Learning. For example you may have completed an HNC in Graphic Design, which will enable you to be awarded 120 credits towards a BA in Graphic Design and begin your studies with us in the second year of the course.
How does Accreditation of Prior Certificated Learning work?
We would ask to see evidence of what you studied in the form of a transcript from your previous institution. We would then map the credit from the course, modules or levels you have completed against the modules of the course to which you have applied. In order to contribute credit to your new course your previous learning must be of at least the same level. If you are awarded credit via APCL you will generally be exempted from the fees for the modules or level for which you are being awarded credit.
How do I apply for Accreditation of Prior Certificated Learning?
You should complete your UCAS application form (for a full-time undergraduate course) or University application form (for a master's course or part-time undergraduate course) with as much information as possible about your previous or current studies, including the titles of the individual subjects studied. If you are already at the University you will need to complete a Credit Transfer Form – these are available from your school office. Your previous institution will be able to provide you with a transcript, which is a detailed sheet of your modules and grades.
If you have undertaken significant paid or voluntary work that has resulted in learning skills or knowledge equivalent to a module you will be studying, you can apply for Accreditation of Prior Experiential Learning. For example you may have had several years working in a managerial role in business, which can count as enough credit towards a degree in Business Management to credit you for the first year and enable you to enter the course in the second year.
How does Accreditation of Prior Experiential Learning work?
In these cases we would work with you to assess the credit you can claim based on your professional or voluntary experience through a process that maps your experience to the learning outcomes of the course. Since this learning will not have been previously assessed, a claim for APEL credit involves the submission of a piece of work (such as a report or portfolio), which is assessed by a tutor and discussed with you at an interview. If you are awarded credit via APEL you will generally have to pay about 60% of the fee for the module(s) for which you are being awarded credit.
How do I apply for Accreditation of Prior Experiential Learning?
Since an application for APEL involves the submission of a piece of work (and you may benefit from guidance in this) it is often applied for and awarded after enrolment. However, should you wish to apply for APEL credits before enrolment you should contact our admissions team who will refer you to the relevant school APL co-ordinator. After an initial informal assessment you will be guided through the process.