Apparata is a studio for architecture, design and research founded by Astrid Smitham and Nicholas Lobo Brennan.
Apparata: The Form-Givers lecture series #3
APPARATA is a studio for architecture, design and research founded by Astrid Smitham and Nicholas Lobo Brennan. Apparata designs and construct buildings, furniture and books. Completed projects include the restructuring of a vacated listed Carnegie Library in Manor Park, London, into a new form of public arts and studio space. Current projects include a new artists co-housing block with workshops and public events hall for Create London, Barking & Dagenham Council, and the Greater London Authority (GLA). Astrid and Nicholas lead a studio at the Royal College of Art.
Astrid Smitham is an architect in the UK and Switzerland. She studied fine art painting at the University of Brighton, and architecture a tTechnische Universität (TU) Berlin and ETH Zurich. She worked with Caruso St John in London to develop the façade of the Bremer Landesbank; and with Bosshard Vaquer in Zurich on a house for two actors on a mountain site in Valais. She worked on sustainable Catalan vaulting construction projects prior to collaborating with the collective Gruppe in Switzerland and leads Apparata's construction company.
Nicholas Lobo Brennan studied architecture at The Cass and Royal College of Art. He worked for Florian Beigel in London on a cultural centre in South Korea, and with Peter Zumthor on artist residences and studios. He co-founded the collective Gruppe in Zurich in 2011 with whom he designed and built a series of temporary public structures. His work has been published and exhibited internationally. He was awarded the Swiss Art Award 2012 and his work was nominated for the 2016 Chernikov Prize. He has lectured throughout Europe, led a studio at the Gerrit Rietveld Academie Amsterdam, and taught at ETH Zurich with Tom Emerson, where he co-led construction research, ATLAS programs, and edited the studio's publications from 2010-2013. He is the editor of the architectural publication Models Ruins Power.
Apparata is the third in the Formgivers lecture series organised by senior lecturer James Payne. The lecture series is about young practices throughout Europe, confident and inventive Form-Givers who are delivering their first projects. Lecturers will discuss architectural language and form in their practice, research or teaching.
The talks are free and open to the public.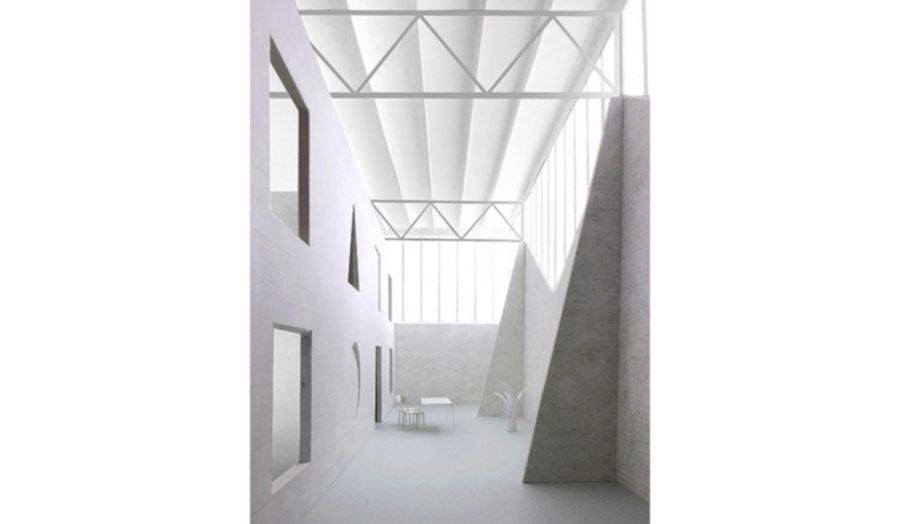 Form-Givers lecture series