Staff of The Cass are cordially invited to attend PROJECT RED Fashion Show on the 23 February 2017 at 5pm.
PROJECT RED is an annual live catwalk show from the BA (Hons) Fashion course at The Cass, held again this year in the Atrium at Goulston Street.
The show, which marks the end to this year's Celebration Week at The Cass, features work from first year students on The Cass BA (Hons) Fashion degree and will be followed by a drinks reception with staff and students.
Using the red feather and the story of Sir John Cass as a starting point, students were asked to design a collection of 10 redoutfits exploring what red means to them - then choose one to create for the catwalk show.
Now in its fourth year, Project Red has quickly established itself as one of the highlights of our annual calendar.
You can see a video of 2017's PROJECT RED show on YouTube Undergraduate Film and Photography students from the School will again take the opportunity to record the show for their portfolios.
Project Red is free to attend but booking is essential.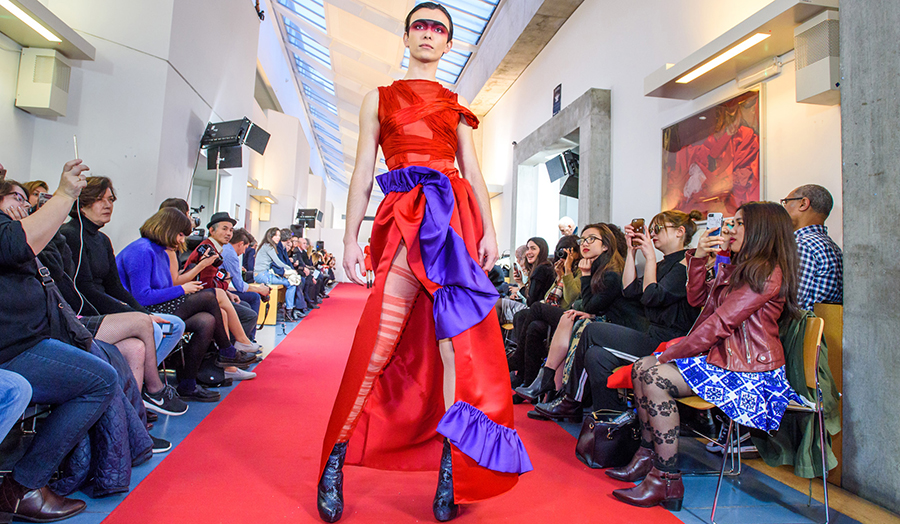 Talks and Events The Cass