Cass Research Seminar – Regeneration and London's Lost Industry
Urban planning and architectural historian Juliet Davis will be discussing issues of regeneration relating to industrial areas of London with Cass Cities' Jane Clossick.
Regeneration and London's Lost Industry by Juliet Davis and Jane Clossick
These presentations show the lost and soon-to-be lost industrial life of the 2012 Olympic Games site and of the Old Kent Road Opportunity Area. Juliet Davis will be discussing issues of regeneration relating to industrial areas of London with Cass Cities' Jane Clossick. Juliet is Reader in Architecture and Urbanism at the Welsh School of Architecture at Cardiff University. She completed her PhD on planning London's Olympic urban legacy at the London School of Economics' Cities Programme in 2011. Jane is a lecturer in urban design at The Cass, and is head of MA Architecture and Urbanism. She explores urban depth, London industrial accommodation and high streets with the Cass Cities team.
Juliet Davis: Dispersal: picturing urban change in East London
Davis is author of a recent book, Dispersal: Picturing Urban Change in East London, produced in conjunction with photographers Marion Davies and Debra Rapp. This focuses on the dispersal of industries from the 2012 Olympic Games site in East London, encompassing accounts of the process of the site's compulsory purchase and of resettling and adapting to change between 2006 and 2015. The site's earliest industry dates from medieval times, though the early nineteenth century marks the start of rapid industrialisation and urbanisation. In 2005, it accommodated more than 200 businesses, yet was represented as a wasteland. Industrial uses indeed were seen as the antithesis of what regeneration would involve and bring to East London. What were these industries? Why were they there? Where did they go? What have been the consequences of dispersal, both for particular businesses and for industry in East London more generally? In addressing these questions, the book offers a new view of the site's history and pre-Olympic landscape, and it also uncovers an under-explored aspect of London's Olympic legacy and of wider patterns of contemporary urban regeneration.
Jane Clossick: We are not nothing: High streets aren't brownfield
The Old Kent Road Opportunity Area in Southwark is described as a "source of brownfield land" (London.gov.uk 2018), despite being home to over 1,000 businesses. In this presentation, Clossick will present Cass Cities' knowledge, gathered over two years, of the businesses in the Opportunity Area and its locality and argue that the land is far from brownfield. She will also discuss her PhD research into Tottenham High Road. She will outline the planning policy changes which will enable residential development to occur on the land presently occupied by industrial accommodation and raise ethical questions about this kind of residential-led regeneration pursued for the Old Kent Road by Southwark Council and across London. She will consider the consequences of London plan and borough-level Opportunity Area policy in terms of loss of urban depth and richness of the urban fabric at a London-wide scale. Finally, she will present some alternative ideas, generated by Cass Cities students and for built projects, for how industrial areas can be intensified rather than denuded, and how policy could support London's local economies.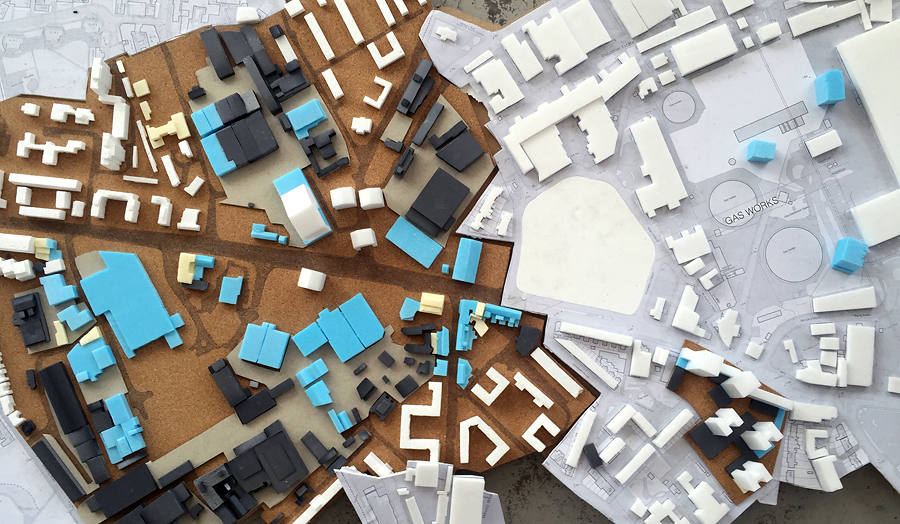 Cass Research Seminar series