Vice-Chancellor's introduction
"We value our mature students at London Met. They bring a wealth of life experiences with them which enrich their studies, and those that study with them. We understand that many mature students come to us without having traditional qualifications.
"I was a mature student myself – I was born in Newcastle on a council estate. I actually had good O level* results but I didn't stay on for A levels. After I had my children I went to university as a mature student whilst balancing looking after a young family. It became something that I realised I should have done. I got a job at Newcastle University as a medical researcher but I worked full-time and did my degree full-time. Studying is hard but has the potential to transform your life. Higher education transformed mine. It's so rewarding and you will complete your studies with not only a degree, but with confidence, new skills and lifelong friends.
"We have a variety of degree programmes to choose from, many of which offer work placements to make sure you are fully prepared for when you graduate. Your work or voluntary experiences may even count towards some parts of your course through our Accreditation of Prior Learning scheme, saving you time and money.
"London Metropolitan University is unique in that almost 70% of our student cohort are mature students, and our strength is that we offer a supportive learning and teaching environment for our students. We know that you are unique too so come and join us!"
Professor Lynn Dobbs, Vice-Chancellor
*Now known as GCSEs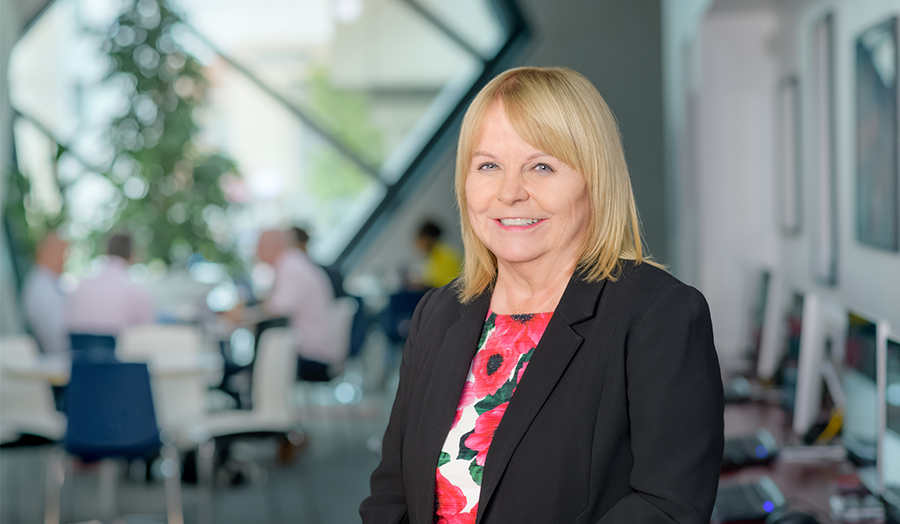 As far as Lynn knows she's still the only person from her council estate to get a degree.
We love working with mature students and making the path to university as easy and obstacle-free as possible. We know how scary university can sound, which is why we would love to help you in any way we can, to enable you to make the right choices. You can do it if you want to!
We are proud to have a diverse student cohort – 69% of whom are mature learners – and their contribution to the University is invaluable.
Mature students don't necessarily need formal qualifications to study with us. You're considered a mature student if you're aged 21 or older when you start your first undergraduate degree course. If you have relevant work or life experience, are enthusiastic and committed, then we invite you to come to one of our Open Days.
You can also have a chat with one of our London Met students to see what it's like to study with us.
We understand that many of you have commitments outside of university and we are proud to say we have a student/parent liaison adviser at London Met, Susie McLoughlin, who can provide information on financial and other matters regarding being a student and a parent.
We offer incredible support here at London Met. Take a look below.
Shadowing a London Met student
Did you know you can shadow a London Met student? If you're aged 21 or older, you can spend an hour or two or even a whole day with a current student and see if university is for you. Please note: due to COVID-19 we have temporarily stopped our Shadowing scheme, but hope to revive it when safe to do so. Stay safe.
Come along to one of our events
Find the help and support you need
Hear from some of our mature learners
Watch films featuring some of our mature students