Book Launch - Loose Fit City
Event invitation to the book launch of Loose Fit City by Maurice Mitchell and Bo Tang.
Please join us for the book launch of Loose Fit City: The Contribution of Bottom-Up Architecture to Urban Design and Planning by Maurice Mitchell and Bo Tang, published by Routledge. The event will take place from 6.30 to 9pm on Thursday 15 February 2018 in the Atrium at Goulston Street, The Cass, London Metropolitan University. Maurice and Bo will give a short talk about the book, followed by a drinks reception. Copies of the book will be available to purchase at a discounted price.
About the book
Drawn from a lifetime's experience of shared city-making from the bottom up, within rapidly expanding urban metabolisms in Delhi, Mumbai, Agra, Kathmandu, West Africa and London, Loose Fit City is about the ways in which city residents can learn through making to engage with the dynamic process of creating their own city. It looks at the nature and processes involved in loosely fitting together elements made by different people at different scales and times, with different intentions, into a civic entity which is greater than the sum of its parts. It shows how bottom-up learning through making can create a more vibrant and democratic city than the more flattened, top-down, centrally planned, factory-made version.

Loose Fit City provides a new take on the subject of architecture, defined as the study and practice of fitting together physical and cultural topography. It provides a comprehensive view of how the fourth dimension of time fits loosely together with the three spatial dimensions at different scales within the human horizon, so as to layer meaning and depth within the places and metabolism of the city fabric.
About the authors
Maurice Mitchell, author of The Lemonade Stand and Learning from Delhi, practised in the slums of Ghana and Sudan, and as both architect and carpenter, upgraded the Victorian slums of south London. Since 2000, he has sought to unlock the huge physical and cultural reserve trapped within informal urban settlements in Kosovo, India, Sierra Leone and Nepal. Maurice is Professor in the Architecture of Rapid Change and Scarce Resources at The Cass.

Bo Tang, co-editor of Learning from Delhi and The Architecture of three Freetown Neighbourhoods, is a senior research fellow and lecturer in the Architecture of Rapid Change and Scarce Resources at The Cass. Her research is focused on collaborative live projects and making as a catalyst for civic engagement and social change.
This event is hosted by The Sir John Cass School of Art, Architecture and Design, London Metropolitan University. This talk is free and open to the public.
Please register for a ticket, or just come along on the day.


Image: Loose fit street building, Delhi, 2011 [Credit: Rayka Kakavand]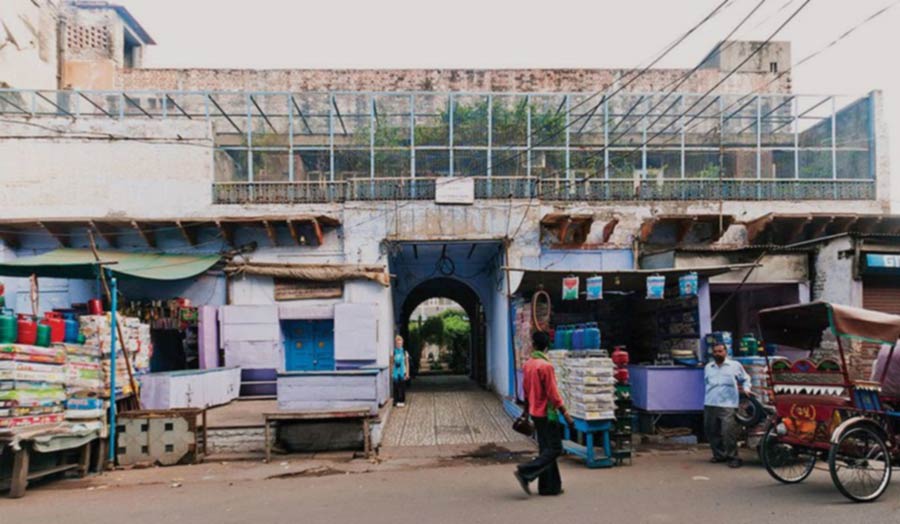 Talks and Events The Cass