Torange Khonsari and Marie Brenneis
PhD students Torange Khonsari (Architecture) and Marie Brenneis (Art), speaking about An Alternative to Globalised Austere Architecture.
Cass PhD students presentations: Torange Khonsari and Marie Brenneis
Torange Khonsari – The Depth of Knowledge in Architecture
Knowledge has depth and social connotations, whilst data is a set of values of qualitative or quantitative variables. Knowledge creates awareness, or understanding of someone or something. It involves learning by participants. It is embedded in experience and practice. Knowledge is also said to be related to the capacity of acknowledgement in human beings. Data is measured, collected, reported, and analysed, it can be visualised using analysis tools such as graphs and infographics. It is useful in many situations and contexts in a research project but does not have to dominate the research methodology.
Being situated in a place, the researcher becomes part of the community of practitioners who are involved with you to understand and change their environment. Being situated allows you to gain concrete knowledge, trust and enable agency. By being truly situated, learning and knowledge become an integral part of practice.
This talk will foreground methodological tools of this PhD research within the realm of situated practice, ranging from temporary architecture and reporting evidence to the role of imagery and events.
Marie Brenneis – Gestalt Aesthetics

I am particularly interested in Gestalt theory, cognition and aesthetics. In art practice, I am trying to interrupt harmony. I do this with colour and spacing:

I combine the glossy aesthetics of non-conventional beauty, spacing and displaying the layout of objects, shapes and surface in order to create the unknowable, the unclassifiable, creating compositions that challenge representation.
In an aesthetic perspective. I question: is the human eye sensitive to certain orders of geometry and the golden ratio? Do we give this order a special aesthetic meaning? Is our visual world is designed in this format of geometry?
In the seminar, I will be talking about my work and underpinning the areas of Gestalt, cognition and aesthetics; and asking how we make meaning and questioning cultural conventions of beauty within visual culture.

More information: mariebrenneis.com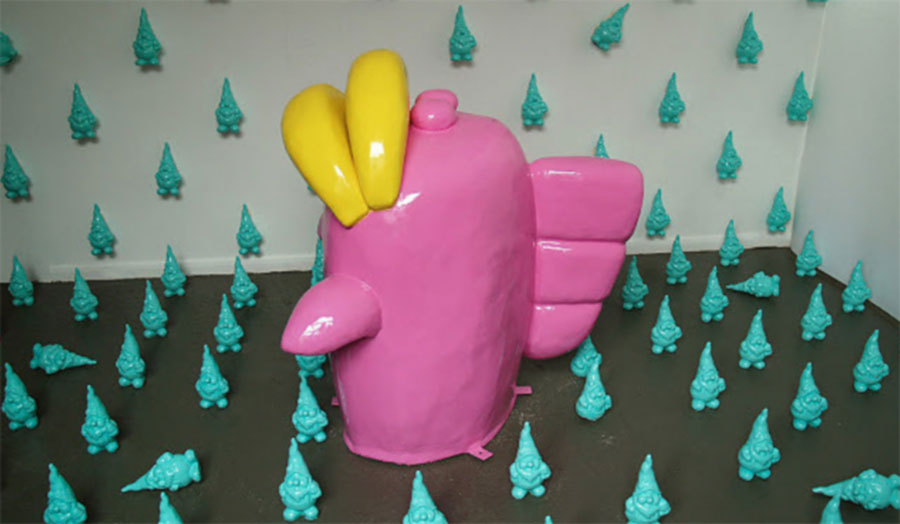 Cass Research Seminar series