Argyro Vlachaki in Promethea at DEN Festival, Shoreditch Town Hall, 2017
Cass Theatre Arts
This practice-based subject area is made up of three degree paths:
Theatre and Performance Practice
Theatre and Film
Theatre and Film Production Design
Students explore a range of professional specialisms, with a particular focus on becoming all-round artists and makers. Our tutors are industry professionals in their own right and our courses benefit from an extensive array of partnerships and collaborations with high-profile companies and specialists in the performing arts, both in the UK and internationally.
Part of the Sir John Cass School of Art, Architecture and Design, our subject area engages with a breadth of artistic disciplines, ensuring that our graduates enter the professional world as versatile, creative practitioners.
Theatre and Performance Practice BA (Hons) explores the multifaceted role of the twenty-first century theatre artist. With a strong emphasis on performing and an ethos based on learning by doing, you'll work on both existing texts and devised original work. As the course progresses, you'll experience a wide range professional specialisms, such as directing, writing, producing, choreography and live art.
Theatre and Film BA (Hons) extends the reach of theatre and performance into the realm of cinematic languages, with a particular interest in multimedia productions. Designed for those interested in becoming interdisciplinary theatre and/or film makers, it includes both practical and theoretical subjects exploring live and recorded media.
Our Theatre and Film Production Design BA (Hons) offers a unique opportunity to develop as a collaborative practitioner and designer of performance in all aspects: set and costume design and making for both stage productions and cinema. The course interacts with a range of artistic and design disciplines delivered within our art school.
The course has a Theatre Arts at The Cass facebook page with news and events from alumni, students and staff.
Cass Theatre Arts - Undergraduate courses
Outside shot of the Globe Theatre in London
The Theatre and Film BA merges cinematic and performance languages, explored through practice and theory. You'll develop the skills required for employment in the international film and television industries, and within theatre and performing arts.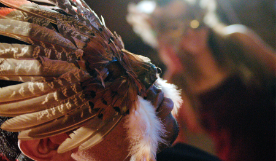 Man wearing a mask
The Theatre and Film Production Design BA degree at London Metropolitan University prepares you with both the knowledge and professional skills required in film, television and theatre set design.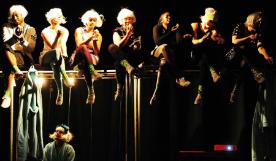 Build performance skills through acting, study how theatre is influenced and shaped by society and gain insight into how theatre can be an agent of change.
Cass Theatre Arts - Postgraduate course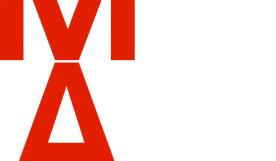 This unique research degree is tailored to opening new opportunities in creative practice, professional and academic fields. The course provides unparalleled access to a range of resources within a stimulating and creative environment.
Recent news from The Cass