Theatre at London Met number one for student satisfaction
For the second year running, 100% of Theatre and Performance students agreed that they were satisfied with their course.
Date: 31 July 2020
The latest National Student Survey (NSS) results show that Theatre and Performance students at London Met are the most satisfied in the country.
This is the second year in a row that the course has achieved a 100% result.
We caught up with Rishi Trikha, Course Leader for Theatre and Performance Studies, to discuss the results:
What is unique about the teaching and learning experience in Theatre and Performance that's produced such a positive result?
One of the great things about the course is that although we do teach fundamental skills, the emphasis is really on empowering students to find their own artistic voice. We also work hard to balance the need to be supportive with replicating the expectations and conditions that students can expect when they become professionals.
How do you see students progress over the course of their studies here?
It's really exciting to see students discover what their skills are and what they're most passionate about. The course gives them a chance to explore lots of different approaches and styles of work, and they're often surprised to find that they leave the course wanting to do something very different from when they first started.
What have previous Theatre and Performance students gone on to do?
Our graduates are working in all different parts of the industry. One of the unique things about the course is that students study a range of subjects and so their careers are just as diverse. Our grads include actors, directors, writers, choreographers, filmmakers, educators, journalists, and others. It's especially interesting to see that many continue to work in more than one area, which is a real advantage in terms of employability and allows them to have a much more rewarding career.
Do you have a message for the staff and students in Theatre and Performance?
All of us on the team feel that teaching is a real privilege. What we're trying to do is create graduates who aren't just going to do well personally but have the capacity to advance the art form itself through their work. We are incredibly grateful to students for entrusting us with their learning, for being patient when things go wrong, and believing that we will always do our best for them.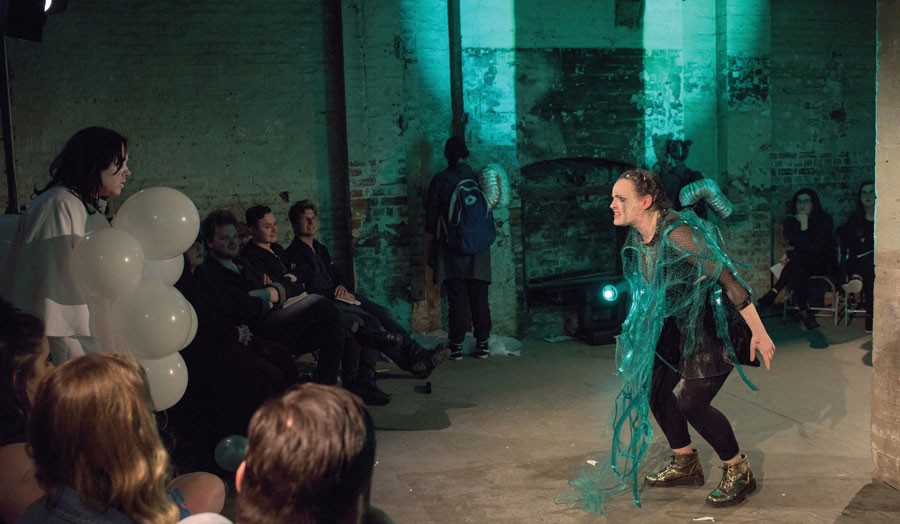 National Student Survey 2020 figures for overall satisfaction:
| London Metropolitan University | 100% |
| --- | --- |
| Arden | 98% |
| East 15 | 97% |
| LAMDA | 96% |
| Drama Studio London | 96% |
| RADA | 94% |
| Guildford School of Acting | 91% |
| ALRA | 90% |
| Royal Birmingham Conservatoire | 90% |
| Mountview Academy of Theatre Arts | 89% |
| Italia Conti | 89% |
| Royal Conservatoire of Scotland | 86% |
| Liverpool Institute for Performing Arts | 82% |
| ArtsEd | 81% |
| Trinity Laban Conservatoire of Music and Dance | 81% |
| Royal Welsh College of Music and Drama | 74% |
| Rose Bruford College of Theatre and Performance | 61% |