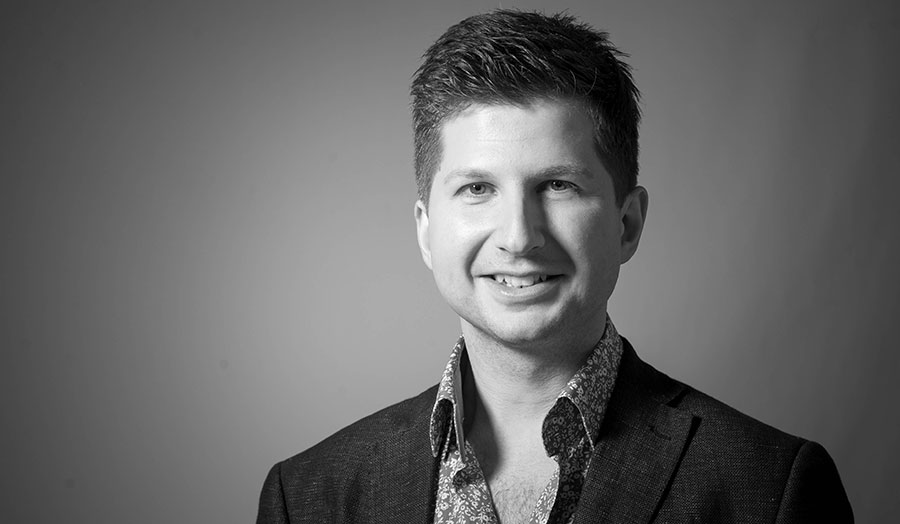 Jacek Ludwig Scarso
Biography
Dr Jacek Ludwig Scarso has developed an international profile as theatre director, voice practitioner and multimedia artist. Born in Rome, of Polish/Italian origins, he graduated with a first class honours degree in performing arts at the former University of North London, before completing MA Voice Studies at the Royal Central School of Speech and Drama.
Since 2002, he has worked extensively as academic and visiting practitioner in a wide range of higher education institutions, including, alongside London Met, the National Centre for Circus Arts, East 15 Acting School, Arts Educational, Bath Spa University and Teatro Integrato Internazionale in Rome.
Jacek was lecturer in dance history and art theory at the London Contemporary Dance School, where he co-designed and delivered the Dance Arts Literature Ideas programme. In 2008, he became senior lecturer at London Met, where he also directed the London Metropolitan University Choir, conducting performances at the Barbican Centre, the Lord's Cricket Grounds and the Royal Albert Hall.
Jacek is the founder and artistic director of cross-disciplinary performance company Elastic Theatre, creating and producing all of its internationally acclaimed projects, in contexts and venues including the Riverside Studios, Southwark Playhouse, Greenwich & Docklands International Festival, Tête á Tête: The Opera Festival, St James's Piccadilly, Arcola Theatre, Spitalfields Music Festival; and, outside the UK, Theatre 145 (Grenoble), Pavé D'Orsay (Paris), Teatro Sala Uno and Teatro Abarico (Rome), RESEO (European Network of Opera and Dance Education), NOA Opera (Vilnius) and BAW and The Living Theatre in New York.
Elastic Theatre's public recognition includes the Fringe Report Award for Best Theatre Company, presented to Jacek at Leicester Square Theatre, several major arts awards by funding bodies such as the Wellcome Trust and Jerwood Charitable Foundation, as well as a feature on the US publication Theatre Today, amongst the 300 most representative theatre companies across the globe, and numerous press reviews and features, including The Times, The Daily Telegraph and Time Out.
Jacek's work with Elastic Theatre was also the subject of the PhD awarded to him in 2014, supported by London Met. Entitled 'Making Theatre Elastic', it explores the company's body of work in relation to the panorama of post-dramatic theatre, with a particular focus on its eclectic combination of different performance disciplines, its versatile approach to dramaturgy and its flexible responses to site.
Jacek's artistic practice increasingly explores the stretching of theatrical experiences to exhibition contexts, through both live performance, photo and video art, installations and text. Following the success of the multi-channel video installation, Julius (GV Art Gallery, White Cloth Gallery, Bosh Festival Macedonia, Cutlog Paris, Ortus Centre), his works were exhibited as part of the major joint exhibition, Icons&Idols, with artist Marta Czok at MACRO Museum of Contemporary Art in Rome.
Recent exhibitions also include a solo-show at MIA Milan Image Art, represented by Romberg Arte Contemporanea. For this show, his photo-art piece, The Guardians, was recently selected in the MIA top 10 images by Style magazine, produced by Italy's leading daily newspaper Il Corriere della Sera. Jacek has recently been invited by the Royal Opera House to be joint curator of its Fused Festival in Thurrock.
Jacek is the author of Voce per Ogni Giorno, published in Italy by Armando Editore and numerous articles in academic and art-related publications. He is also a fellow of the Royal Society of Arts.
Qualifications
Qualifications
BA Performing Arts (First Class Honours) University of North London
MA Voice Studies, Royal Central School of Speech and Drama
PhD by Prior Output on Performance Research with Elastic Theatre, London Metropolitan University
Teaching and interests
Jacek is the course leader for the Theatre and Film BA (Hons) course, and also lectures on the Theatre and Performance Practice BA (Hons).
His areas of research and interest include:
voice and performance
multi-disciplinary art and performance practices
contemporary opera and music theatre
theatre devising and production
site-responsive art
depictions of gender and cultural identity in performance
cross-contaminations between art and biomedical sciences
performance, ritual and depictions of the sacred
representation of mental health in art
post-dramatic theatre practices
Contact Jacek