Hip Hip I'm Gay! Cass alumna's new show to start national tour
Theatre and Performance graduate Ashleigh Owen's comedy cabaret 'Hip Hip I'm Gay!' opens at the New Wimbledon Theatre on 21 June before embarking on a national tour.
Date: 17 June 2019
Comedy cabaret 'Hip Hip I'm Gay!', created by artist and Theatre and Performance Arts graduate Ashleigh Owen, starts a national tour this month with two nights at the New Wimbledon Theatre from 21 June before finishing at Liverpool's Royal Court on 20 July.
The show follows real-life stories and experiences of coming out and the mental health struggles people have faced alongside their sexual identity. Ashleigh created this piece as a letter to society that we may have come a long way legally but there is still a lot of work to do in regard to LGBTQ+ rights and behaviours towards our community that have had a negative impact on our mental health.
Hip Hip I'm Gay! Is powerful, funny, moving, heartfelt, uplifting and is delivered by a cast of queer performers who have lived similar stories to the ones depicted.
Audience reactions to 'Hip Hip I'm Gay':
"This was a superb piece of theatre. Funny, moving, angry and liberating in so many ways."
"The most inspiring, moving, funny, sad, heartfelt, tearful, humbling, empowering thing I've seen in such a long time."
"A call out for people everywhere to feel better about sharing their personal struggles with sexuality."
"I felt like I was watching my own thoughts play out in front of me."
"You have touched upon the core of what it is to be human, to feel different, 'other'."
You can find full details of the venues the show will be visiting on Ashleigh's website.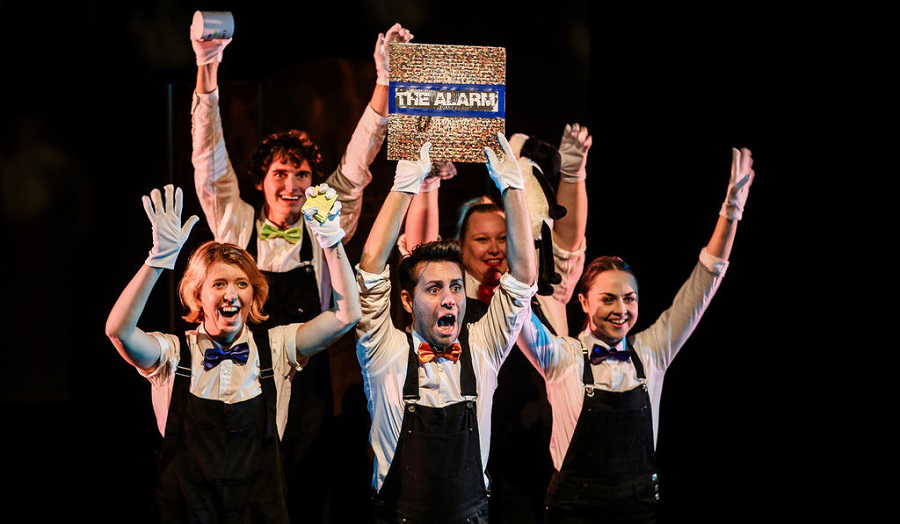 News details
Dates/Venue
21 and 22 June: New Wimbledon Theatre
19 and 20 July: Liverpool's Royal Court
Book tickets
ashleighowen.co.uk
Follow The Cass
@TheCassArt