PERFORMANCE: Don't You Dare!
Cass PhD student Chiara D'Anna presents one woman show at Tristan Bates Theatre.
Date: 5 April 2019
Cass PhD student Chiara D'Anna will be performing Don't You Dare! , the acclaimed one woman show she has written and directed at the Tristan Bates Theatre from the 8th to the 13th April. The show, presented by Panta Rei Theatre, formed one of the research outputs of Chaira's practice-led PhD on the legacy of Commedia dell'Arte in postdramatic theatre.
A theatrical tour-de-force, Don't You Dare! is an outrageously funny and deeply moving show combining the irrepressible energy of Commedia dell'Arte with biting political satire. The University have supported the production with rehearsal spaces and Chiara has also involved tow third year students work as Stage Managers. Another member of staff at London Met, Jelmer Tuinstra, is collaborating as scenographer.
About Don't You Dare!
It's 1601, and a famous actress accused of mesmerising her audiences, stands trial for witchcraft. As the trial unfolds, an entire nation turns against her hypnotised by fear and propaganda. In drawing parallels between the violence, oppression and indoctrination of the Inquisition, and the hate speech of contemporary politics, Don't You Dare! invites us to reflect on the witch hunts of our present times.
Focusing on the demonisation and repression of women, Don't You Dare! weaves a narrative across centuries of attacks on women, the arts and freedom of expression. With gallows humour and Panta Rei Theatre's unique mix of physical theatre, surreal comedy and storytelling, expect laughter, tears & unforgettable characters.
Chiara D'Anna is an award-winning director and performer Chiara D'Anna best known for her work with writer and director Peter Strickland on the films The Duke of Burgundy and Berberian Sound Studio.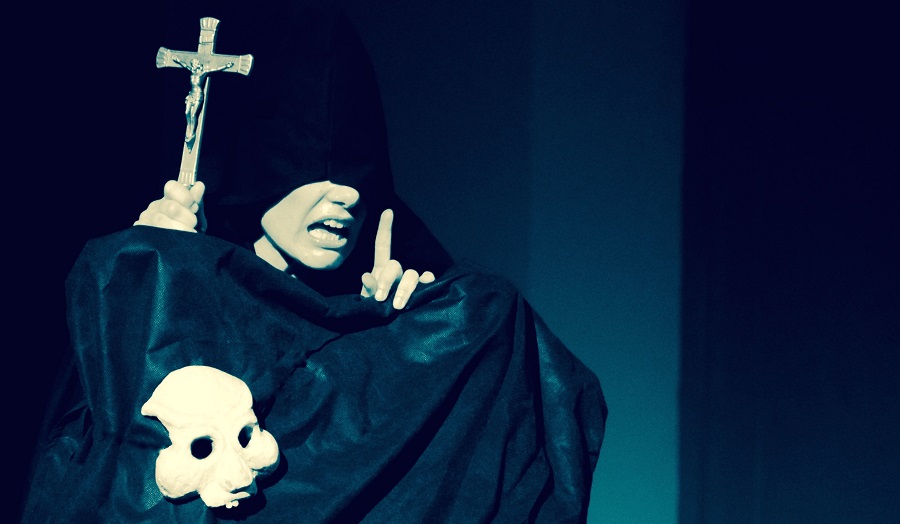 DON'T YOU DARE!
Written, Directed & Performed by Chiara D'Anna


Tristan Bates Theatre
1A Tower St, London
WC2H 9NP
8 April at 8.30pm
9 – 13 April at 9.15pm
Box Office: £13 | £11 (concessions) www.tristanbates.com