Why study this course?
This is a top-up version of our Theatre and Performance BA (Hons) degree. A top-up degree is the final year (Level 6) of an undergraduate degree course and is for those who have a foundation degree, Higher National Diploma or equivalent qualification, or those wishing to study the final year of their degree in London.
This Theatre and Performance (Top-up) BA (Hons) is taught by active theatre practitioners and companies. You'll become a versatile artist with classes in acting, directing, movement, writing, dramaturgy, design, producing and theory. Our tutors have exceptional teaching experience and are committed to helping you reach your full potential.
You can get a first-hand experience of our graduate cohort's online London Met Theatre Festival.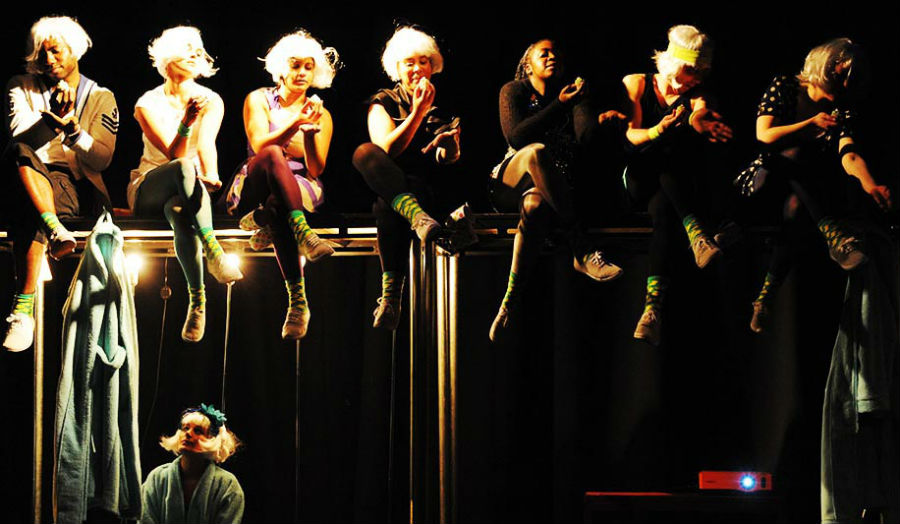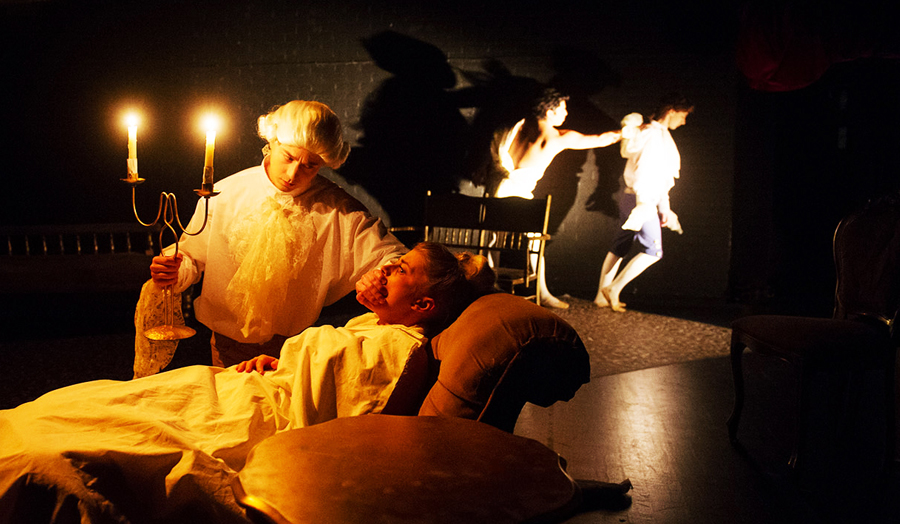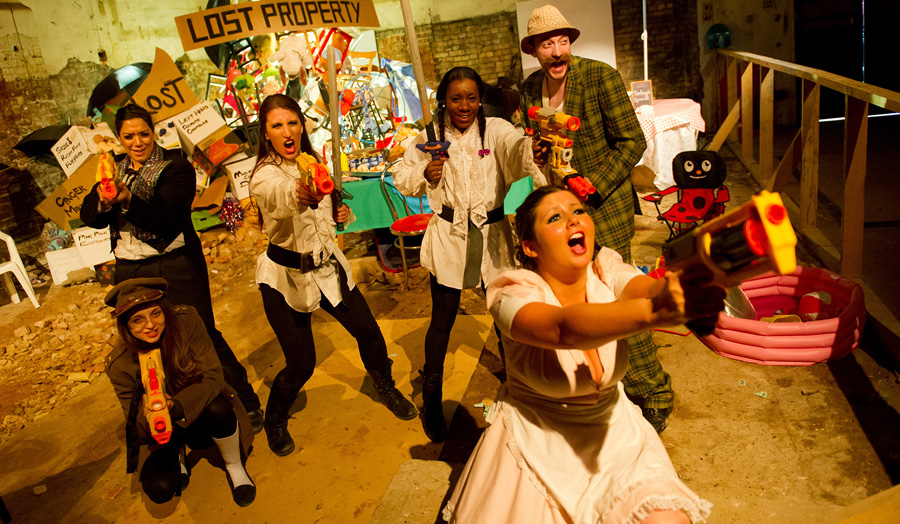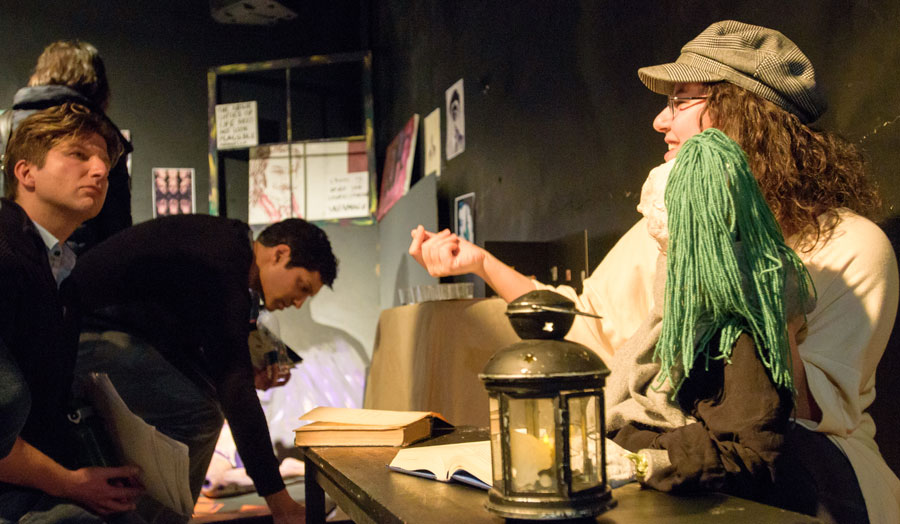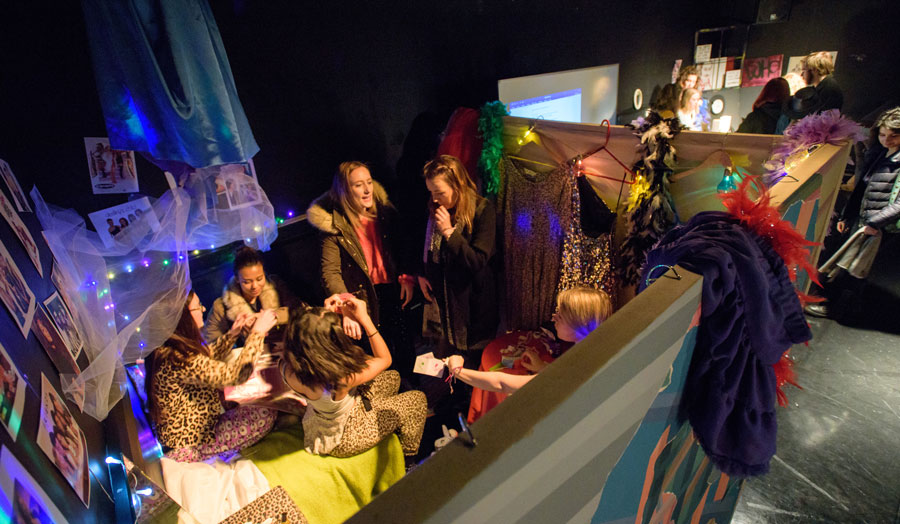 DEN at Shoreditch Town Hall, 2017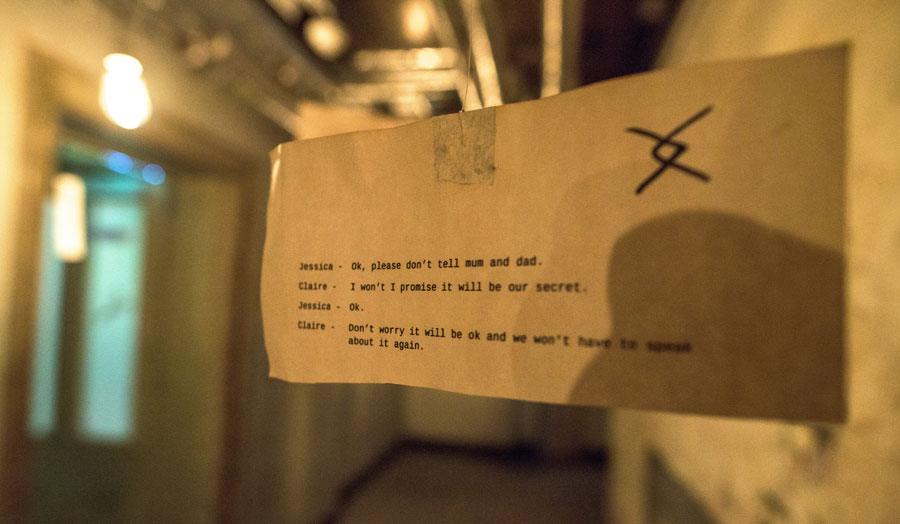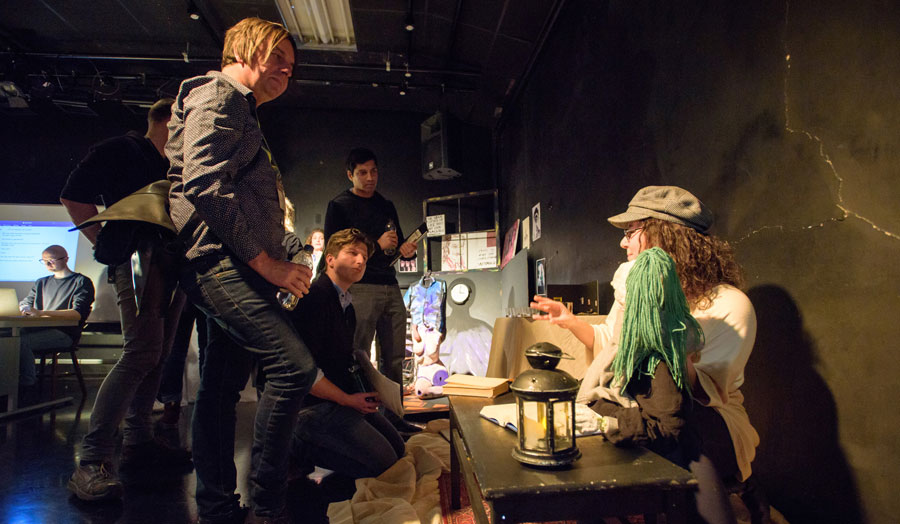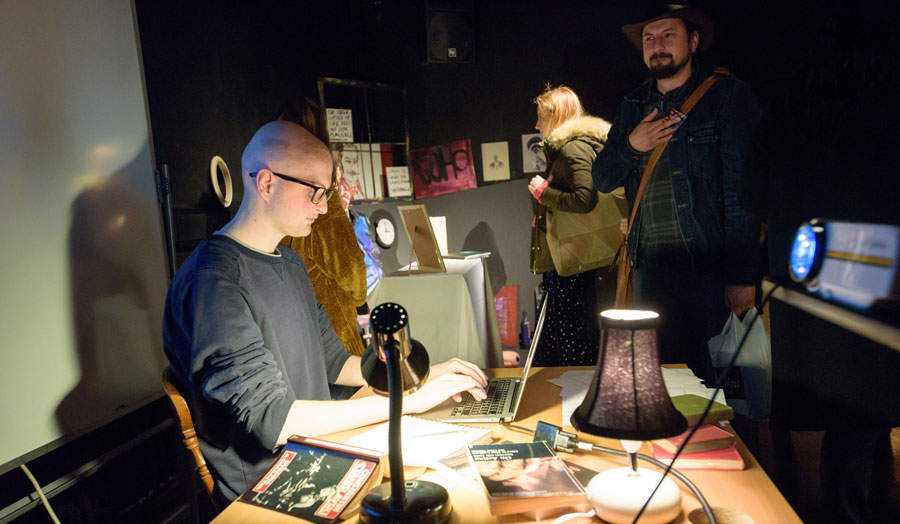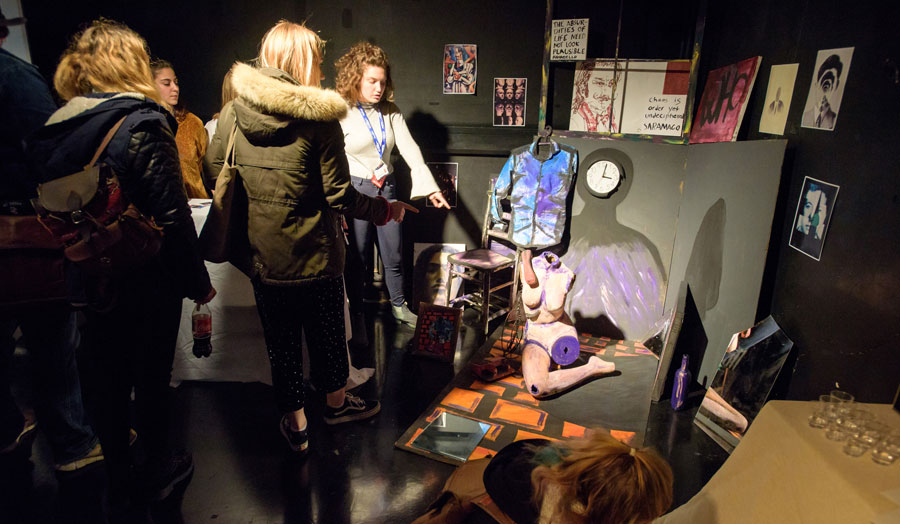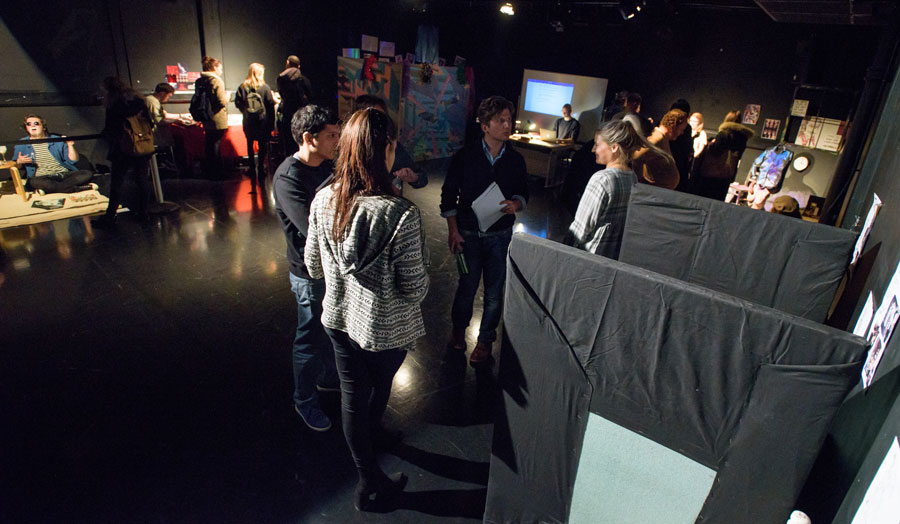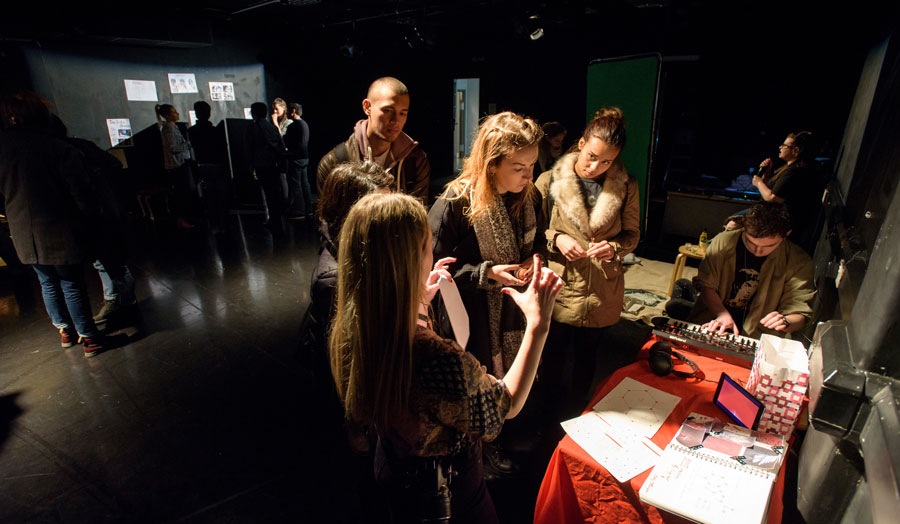 DEN at Shoreditch Town Hall, 2017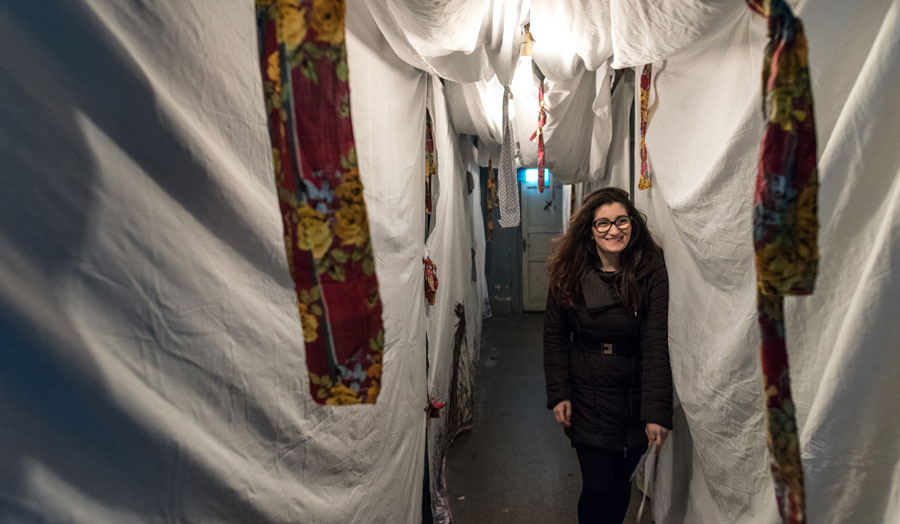 DEN at Shoreditch Town Hall, 2017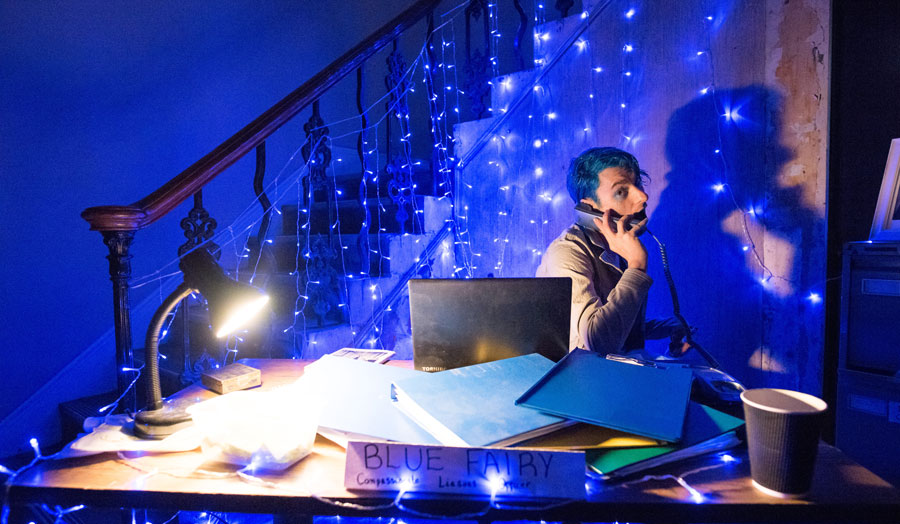 DEN at Shoreditch Town Hall, 2017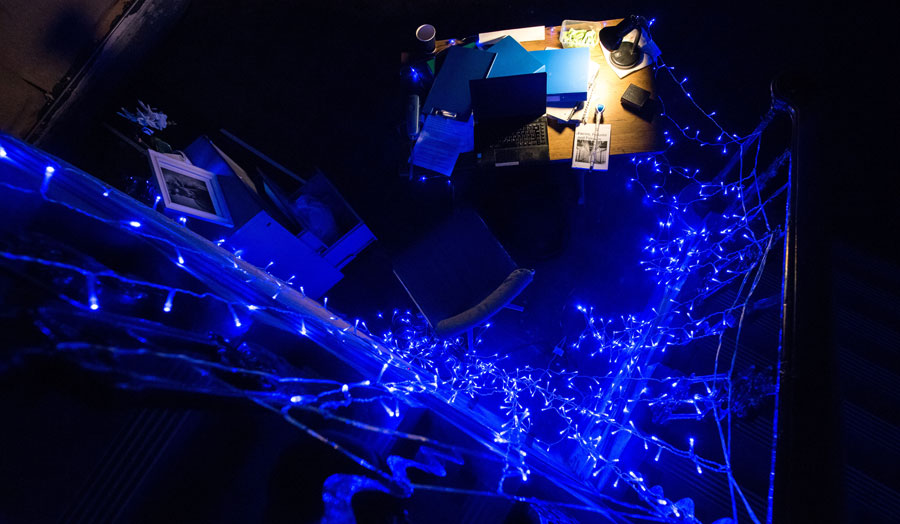 DEN at Shoreditch Town Hall, 2017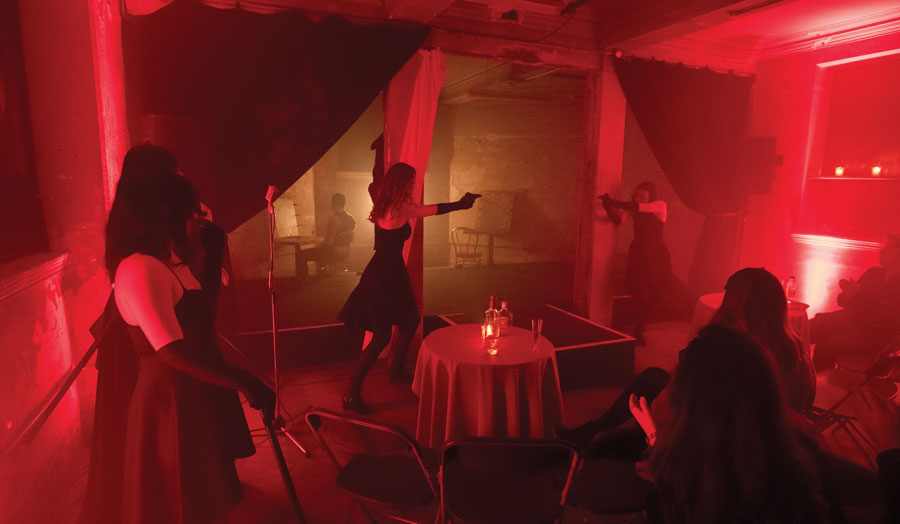 DEN at Shoreditch Town Hall, 2017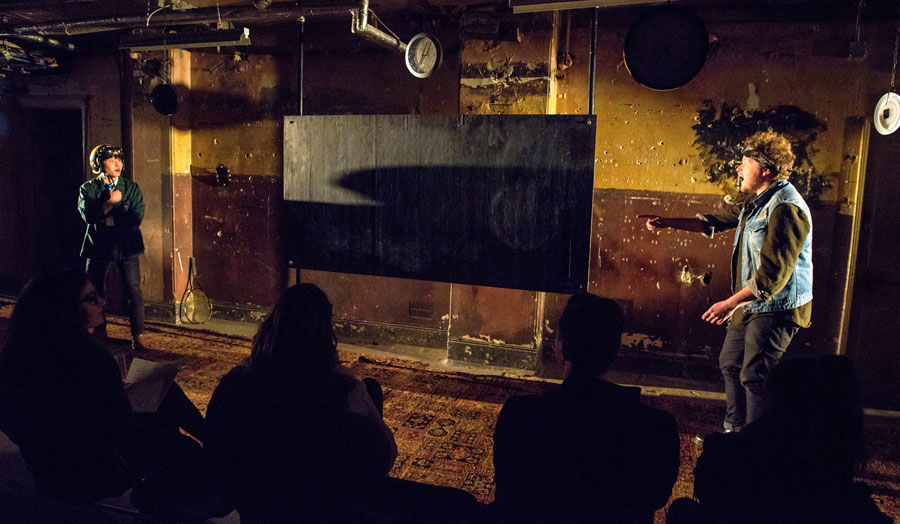 DEN at Shoreditch Town Hall, 2017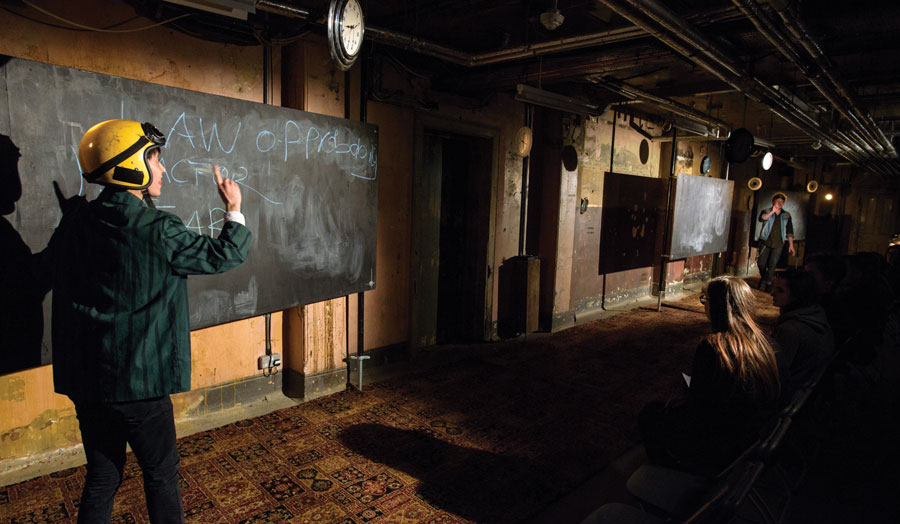 DEN at Shoreditch Town Hall, 2017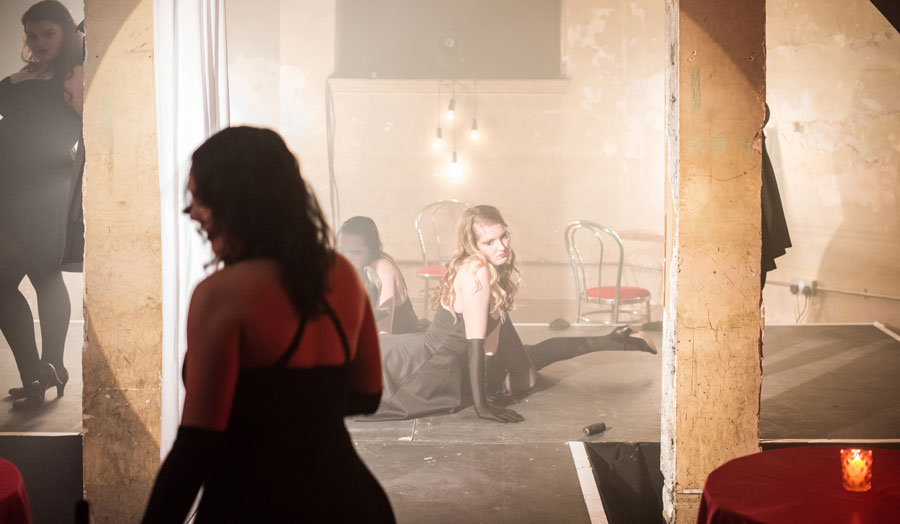 DEN at Shoreditch Town Hall, 2017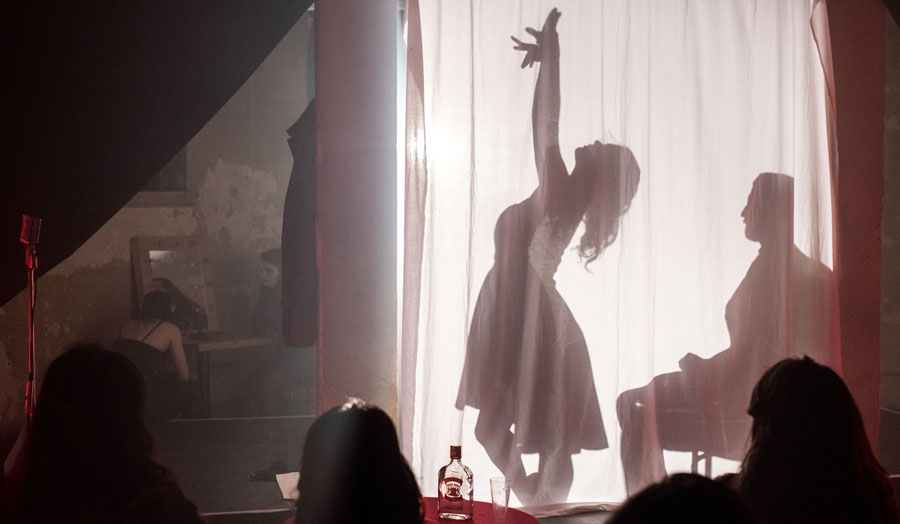 DEN at Shoreditch Town Hall, 2017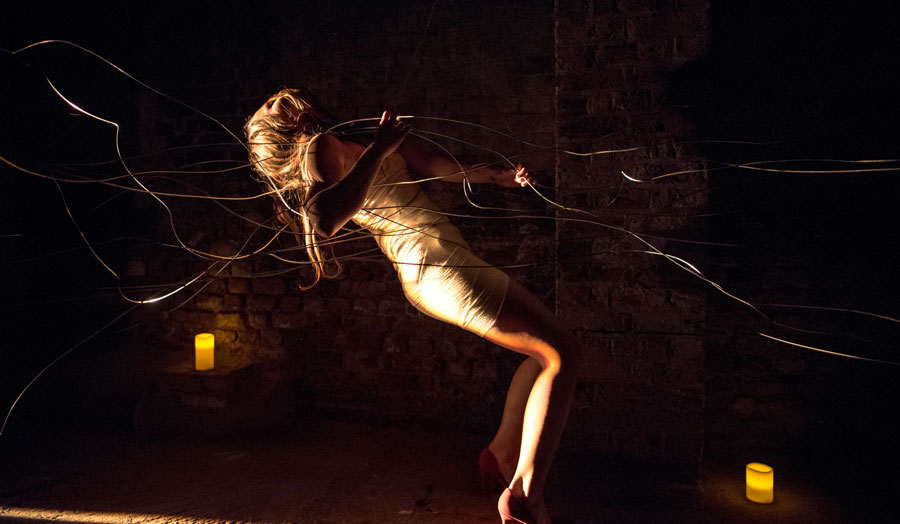 DEN at Shoreditch Town Hall, 2017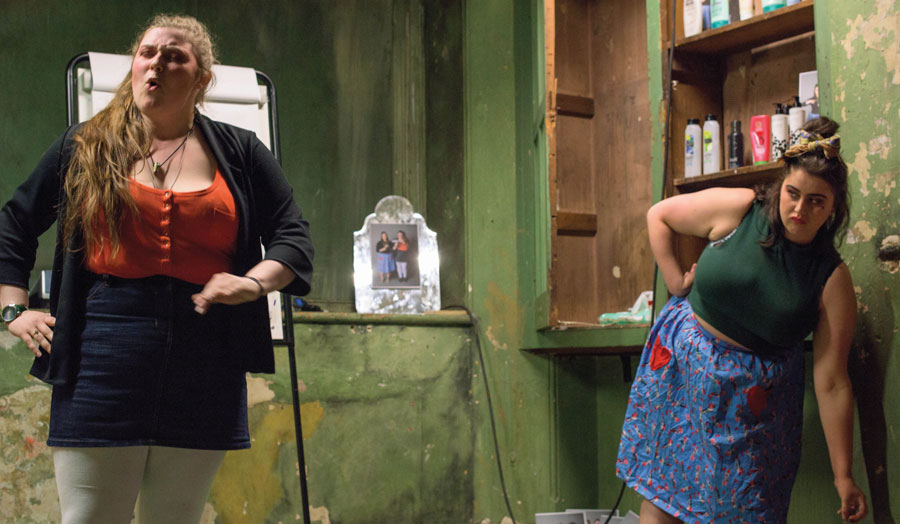 DEN at Shoreditch Town Hall, 2017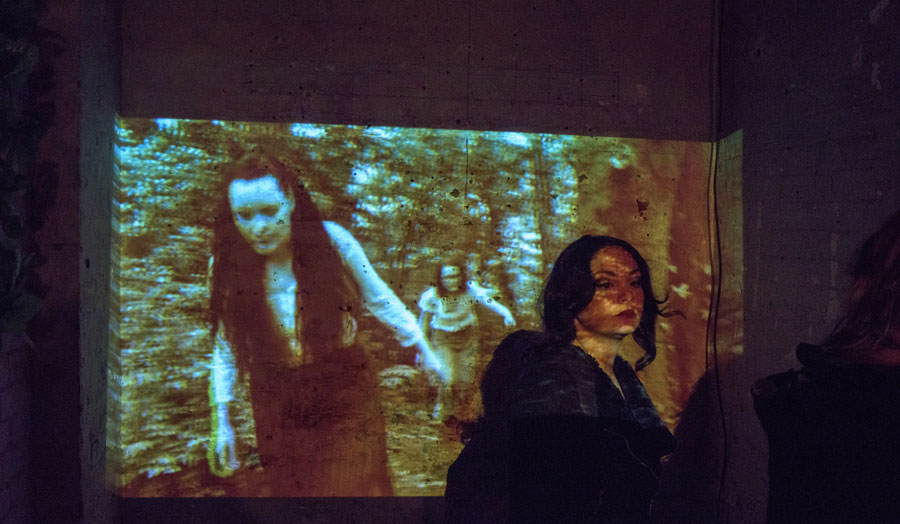 DEN at Shoreditch Town Hall, 2017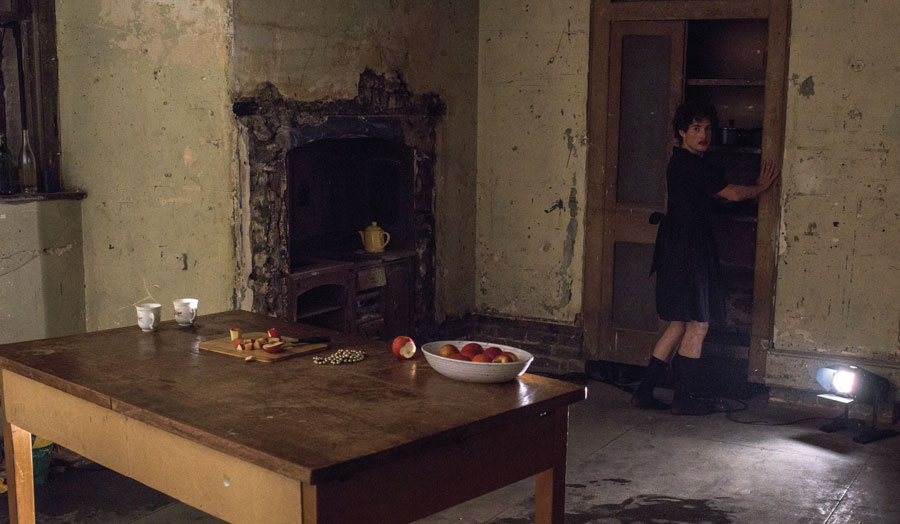 DEN at Shoreditch Town Hall, 2017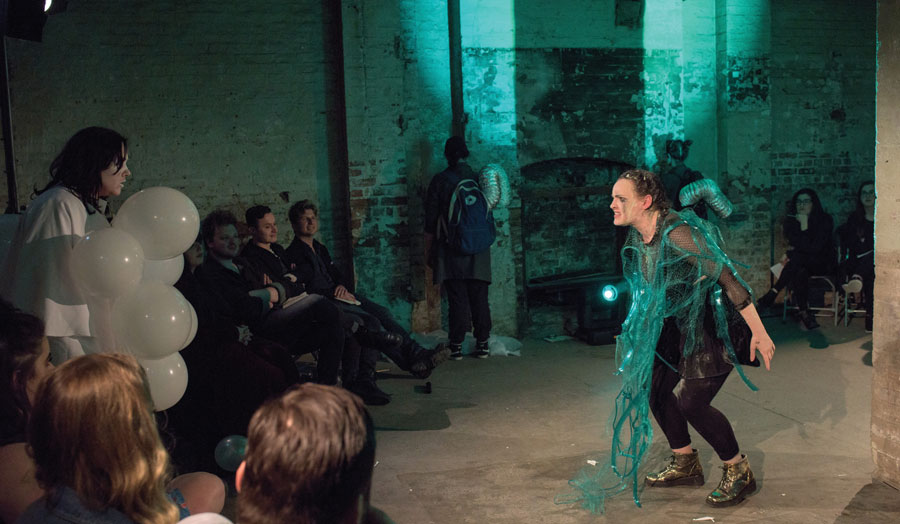 More about this course
We believe in learning by doing, so you'll be making and presenting performances continuously. Every element of the course has been carefully designed to prepare you for working life. We teach professional conduct to help you meet the high standards expected by employers, you will also learn the skills required to set up your own projects and companies.
You could learn from practitioners working with the National Theatre, Royal Court, Cirque du Soleil, and other international companies. Our students have had numerous classes and talks with artists from Complicite, one of the country's most celebrated theatre ensembles. Our course also has links with companies and festivals in cities across the world, including New York and Rome.
Assessment
There are no exams during this course. Assessment is conducted via a combination of workshops, performances, productions, discussions, presentations, journals/portfolios and essays.
Self-assessment and reflection are key factors in the process of learning and are therefore considered throughout assessment.
Entry requirements
In addition to the University's standard entry requirements, you should have one of the following:
240 credits from a Higher National Diploma (HND), Foundation Degree (FdA/ FdSc) or equivalent international qualification in a relevant subject
240 credits from years 1 and 2 of an undergraduate degree (BA/BSc) in a relevant subject at a different institution
a portfolio interview
If you live in the UK you will be invited to a portfolio interview. If you live outside of the UK you will be asked to submit a portfolio via email.
To study a degree at London Met, you must be able to demonstrate proficiency in the English language. If you require a Tier 4 student visa you may need to provide the results of a Secure English Language Test (SELT) such as Academic IELTS. For more information about English qualifications please see our English language requirements.
If you need (or wish) to improve your English before starting your degree, the University offers a Pre-sessional Academic English course to help you build your confidence and reach the level of English you require.
Portfolios and interviews
Your portfolio should be selective, but have enough work to show a range of your interests and talents. We are interested in seeing how you develop a project from beginning to end, not only finished work.
If you cannot bring certain pieces of your work to your portfolio interview, please take photographs and include them.
Physical portfolio
If you are coming in person to your interview we strongly suggest bringing a physical portfolio of work.
Things to bring:
Sketchbooks – we love to see your sketchbooks with ideas and notes, even if they are messy.
Examples of the development of a project from start to finish and the final outcome.
Some work that you are really proud of and want to talk about.
Some work that shows you experimenting with different processes.
Digital portfolio
If you are submitting an online application, please follow these guidelines.
Things to include:
Scans or photographs demonstrating items from the list above.
Storyboarding for motion-based work.
Also include scans of sketchbook pages showing development.
Be sure to check the resolution and overall quality of your image to ensure submissions are not pixelated.
Accreditation of Prior Learning
Any university-level qualifications or relevant experience you gain prior to starting university could count towards your course at London Met. Find out more about applying for Accreditation of Prior Learning (APL).
English language requirements
To study a degree at London Met, you must be able to demonstrate proficiency in the English language. If you require a Student visa you may need to provide the results of a Secure English Language Test (SELT) such as Academic IELTS. This course requires you to meet our standard requirements.
If you need (or wish) to improve your English before starting your degree, the University offers a Pre-sessional Academic English course to help you build your confidence and reach the level of English you require.
Modular structure
The modules listed below are for the academic year 2023/24 and represent the course modules at this time. Modules and module details (including, but not limited to, location and time) are subject to change over time.
Year 3 modules include:
This module currently runs:

spring semester - Wednesday afternoon
spring semester - Wednesday morning

The Festival Showcase contains your final piece of practical work, the equivalent of a dissertation, and will be a culmination of all the work previously undertaken on the course. It consists of a programme of short theatre, performance, and multimedia productions, which will be presented to a public audience in a professional environment. It is designed to allow you to develop your chosen specialisms, both within creative and production roles.

The module will enable you to complete and showcase a professional level work. You will utilise the ability to work both collaboratively and independently within a self-managed 'festival' setting and provide the opportunity for you to cultivate professional skills demonstrating your employability and ability to make your own projects.

The module includes the following areas of work-related learning:

- creating and presenting original performances to an external audience;
- marketing, including the professional use of social media;
- box office and audience management;
- logistics of setting up a company;
- pitching work to producers and programmers;
- writing an agenda and keeping minutes of meetings;
- creating a timetable.

This module currently runs:

all year (September start) - Monday afternoon
all year (September start) - Monday morning

Performance Research & Development complements SM6P10 Festival Showcase; the module will enable you to undertake intensive research and development (R&D) projects leading to the sharing of consecutive works-in-progress: draft performances presented for feedback to an invited audience. The notion of R&D is a vital aspect of the professional industry, increasingly required by funding bodies and an integral part of producing venues' programmes. Students will work collaboratively, to tight deadlines, in accordance with the creative guidelines provided by the tutor. This will develop their ability to create rapidly within assigned parameters, encompassing such approaches as adapting existing dramatic texts and devising new material from stimuli. Students will engage self- and peer-evaluation skills throughout the module.

This module currently runs:

autumn semester - Wednesday morning
autumn semester - Wednesday afternoon

This is an intensive 30 credit module that runs over a period of 15 weeks. Building on the skills and awareness developed through previous education and experience, this alternative core module joins together students from the BA Theatre & Performance and BA Theatre & Film to create original interdisciplinary work through collaborative processes. You may work across a variety of mediums, including film and digital media, to take ideas from inception to realisation. Although projects will be undertaken in companies, you will have the opportunity to explore specialist areas of personal interest within your groups wherever possible.

This module currently runs:

autumn semester - Tuesday morning

Directing 2 advances previously acquired skills in Directing One and Workshop Leadership. It allows you the opportunity to explore your own directorial vision and apply skills learnt in practice. In this case directing refers to text-based work. The practical work is placed within the context of critical theory, as previously explored in Performance, Art and Film Ideas 1 and 2.

This module will develop and apply directorial skills and facilitate the acquisition of new abilities specifically related to production and organisation. It will give you the opportunity to apply skills and knowledges to a fully produced extract from a play text and provide the opportunity to imagine a vision for a production of a play. It will encourage you to pursue individual research into theatre practitioners and cultural theory in the context of your own directed extract, to examine critically the process of directing and to encourage self-evaluation. The final showing of work will activate your skills in leadership, facilitation, imaginative and creative skills and inspire self-motivation and responsibility.

This module currently runs:

all year (September start)

This module allows students to explore in depth a theory or theory and practice topic of their own choice, arising from previous experience or their study at levels 4 and 5 (subject to supervisor approval). A key emphasis here is placed on the notion of research (both theoretical and practical) to develop a sustained project. Their individual study is facilitated by a tutor assigned to the project according to subject specialism.

This module is mainly self-managed by the student with facilitation by a specialist in the chosen subject. Students' individual work is supported by regular consultation and feedback from their tutor and peer-led workshops.

The project incorporates both formative and summative assessment. Students will present their project plan orally in a subject specific workshop and in written form to their project supervisor. The summative assessment consists of the actual project, either a written project or a film and/or performance project with outline, treatment and theoretical statement.

This module currently runs:

autumn semester - Tuesday morning

This module will explore creative strategies in the application of installation art and performative practices, beyond a strictly theatrical context. In doing so, it will promote multi-disciplinary crossovers, in particular between performance, visual and multimedia arts. A particular focus will be dedicated to the conceptual investigation of site and the creative adaptation and transformation of this.

The function and aesthetics of installation and live art will be explored in their broadest significance, making use of concepts such as durational practice, rituality, liminality, hybridity and contamination and relevant theoretical references in this respect. Studying the work of contemporary and historical practices in installation, site-specific and site-responsive art, students will develop new work to be presented and contextualised as part of a self-curated event and will benefit from visits and collaborations with professional structures, both inside the University and outside (galleries, art centres and collaborating practitioners). In this sense, the module will represent an opportunity to gain professional skills both in the artistic and academic development of new work, as well as in the documentation and dissemination of this.

The module aims to critically engage with the contexts of contemporary art and contemporary curating, in light of a range of pertinent theoretical perspectives, applying this knowledge to both live work and installation art and recorded media. The module will promote innovative crossovers between artistic disciplines, in particular performance, visual and digital media, and develop an understanding of the principles of arts curatorship and foster professional skills in the documentation, contextualisation and dissemination of new work.

This module currently runs:

spring semester - Tuesday afternoon

This module aims to contextualise the content of the two Theatre Arts undergraduate degree programmes towards professional application by introducing the fundamentals of business practice as applied to the leading of performance-based projects. Classes will introduce you to planning strategies, financial management and fundraising, and business models towards the creation of a project plan. The module addresses the social entrepreneurship movement, embraces technology in business practices, and emphasises collaborative learning.

The module provides an introduction to the business aspects of successfully leading a theatre project or company and aims to acquaint you with the skills and understandings needed, and to explore and engage with a range of business models within the contemporary cultural industries environment. You will be given opportunities to apply methods and techniques in practical settings, by initiating and carrying out projects.

This module currently runs:

spring semester - Tuesday afternoon

Writing for Performance develops skills in writing performance texts across mediums and considers the ways in which texts shift, enlarge, contract and transform once they are performed. It combines analysis of existing written and performed texts with creative writing exercises to develop informed, critical, creative writers. You will also view performances and consider the relationship between the text-as-written and the text-as-performance. Students will undertake regular writing tasks to develop a portfolio of work and a completed short script. This module will make links across the programme, with particular reference to Dramaturgy.

Classes will help you to:

• Develop the tools necessary to undertake your own critically-informed script making for performance.
• Explore the role of the writer within the collaborative nature of theatre-making.
• Connect your creative life to global and local and personal events.
• Reflect critically on the implications of theatrical appropriation.
• Reflect critically on the relationship between texts and staging of text.
• Explore the relationship between performance, identity and society.
What our students say
"At the heart of the course were its staff. They were professionals who brought their industry specialisms to the classroom, but were also mentors who nurtured and guided us, allowing individuality and creativity to flourish... It was informing, challenging, inspiring, and always brilliantly fun."
Tanya Roberts, Theatre and Performance Practice graduate
"I think we probably had the best teachers in the country who specialised in this approach to theatre and dance. They were hugely encouraging of everyone's experience and opinions and determined for us to shatter the way we thought about performance, especially as most of us had come from a more traditional background."
Maimie McCoy, Theatre and Performance Practice graduate
Where this course can take you
The course focuses on helping you develop professional skills. We attempt to replicate industry environments and teaching staff maintain strong links with the industry. These links can be instrumental in securing internships and employment after graduation.
As a graduate of the course you could find yourself working in many exciting areas of theatre including acting, directing, producing, community performance or theatre in education, theatre-making, arts policy-making and arts administration or marketing.
Our graduates include award-winning practitioners who work in a range of capacities across theatre, film and television.
Important information about this course
We're committed to continuously improving our degree courses to ensure our students receive the best possible learning experience. Many of the courses in our School of Art, Architecture and Design are currently under review for 2023-24 entry. We encourage you to apply as outlined in the how to apply section of this page and if there are any changes to your course we will contact you. All universities review their courses regularly and this year we are strengthening our art, architecture and design courses to better reflect the needs of employers and ensure you're well-equipped for your future career.
Additional costs
Please note, in addition to the tuition fee there may be additional costs for things like equipment, materials, printing, textbooks, trips or professional body fees.
Additionally, there may be other activities that are not formally part of your course and not required to complete your course, but which you may find helpful (for example, optional field trips). The costs of these are additional to your tuition fee and the fees set out above and will be notified when the activity is being arranged.
How to apply
If you're a UK applicant wanting to study full-time starting in September, you must apply via UCAS unless otherwise specified. If you're an international applicant wanting to study full-time, you can choose to apply via UCAS or directly to the University.
If you're applying for part-time study, you should apply directly to the University. If you require a Student visa, please be aware that you will not be able to study as a part-time student at undergraduate level.
When to apply
The University and Colleges Admissions Service (UCAS) accepts applications for full-time courses starting in September from one year before the start of the course. Our UCAS institution code is L68.

If you will be applying direct to the University you are advised to apply as early as possible as we will only be able to consider your application if there are places available on the course.

To find out when teaching for this degree will begin, as well as welcome week and any induction activities,

view our academic term dates

.

<!—LinoType Font Tracking Code—>