If you've ever wanted to make a real difference to solving crime, then read on – that's exactly what Forensic Science BSc graduate Michelle Baker is doing now. Working as part of the London Metropolitan Police forensics team, Michelle explains how she contributes to live investigations.
Tell us a little bit about yourself
I grew up and have always lived in north London, just far enough away of the hustle and bustle to have enjoyed the quieter side of London, but still close enough to enjoy the rich culture it has to offer.
I am a very particular and organised person – some even compare me to Monica from the TV show Friends for some of my habits and eccentricities... but I like to say I just have great attention to detail.
I worked in retail for over 15 years which gave me the ability and opportunity to relate to a wide range of people, professionally and on a personal level. This especially helped me when I first left school as I was very shy around people and meeting new people was incredibly hard for me. So although it was not my passion to have worked in retail, I am thankful for the life lessons it gave me. After all those years, I still had the urge to follow in my dreams to achieve in life what I really wanted to do – to work in forensics.
What brought you to London Met?
I chose to study at London Met not only because of the great facilities the University has to offer, especially when considering a scientific-based course – the huge laboratory and all the equipment available therein is fantastic, but I also chose to study here due to the range of students that attend, many different age ranges and ethnicities, making the decision to go back into a learning environment as a mature student a lot less daunting.
What did studying at London Met mean to you?
It actually meant a great deal to me to be able to study for my degree at London Met, to be able to change my whole career path and not have to uproot my life, due to the location of the University – access to many London transport options meant I could stay living with my dad and stay working where I currently was at the time. With me being a mature student, one of the main things that discouraged me from applying to go back into studying sooner was the thought of having to move into student accommodation, and I was extremely grateful to have been given the opportunity to not to have to do that when I was accepted for a place a London Met.
Can you tell us about your current role?
My role as a Digital Forensic Assistant with the London Metropolitan Police can be quite varied but at the same time not – the main bulk of my job role is to examine digital devices, mainly mobile phones and tablets, in the most forensically sound way as to help with the investigation of the case they are an exhibit of.
Speaking to and advising police officers is also a big part of my role. As a police officer is the first person to have gathered the exhibit, they need to know not only on how to proceed with any digital devices, but also what intel might be gathered – and if this will be helpful to a case.
Working for the London Metropolitan Police is different to what I had been expecting, I think part of me was expecting a very strict and rigid working environment and it is far from it. The whole working environment is relaxed, not to a point where you can slack off, but in a way where you can really enjoy your work. I have not been working there long, but I feel like I have been a part of the team for a very long time.
How did your course help prepare you for your job?
There are many protocols to be followed due to the importance of the exhibits in helping in the outcome of a case, and although only a small portion of my course was relevant to the field of forensics I have gone into, the ones that were relevant have prepared me very well. The continuity of handling an exhibit and the contemporaneous notes that goes with it are things that were covered in my course that definitely helped me feel a lot more prepared for my role as these are necessities and integral to any investigation.
What's your favourite piece of Uni equipment or your favourite space at London Met and why?
My favourite space would have to be the courtyards, especially the one with the pond. I spent many an hour here studying and getting projects done with friends. Having a nice, comfortable and peaceful outdoor area really made getting some of the more difficult or challenging coursework done that little bit easier.
What is your biggest passion in life and where did that passion come from?
My biggest passion was probably the one I have now achieved by studying at London Met – to work in a forensic field, and to be able to contribute in my small way in the outcome of crime. My other passion is to be the best version of myself I can be. I'd say I got this passion mostly from my dad – he and I are very close, and he has always encouraged and supported me.
What drives you?
Might be a bit of a cliché to say but I would say I, myself am what drives me. Setting myself targets and goals and wanting to not only achieve them but to surpass them if I can. I not only want to make my family and friends proud of me, but I want to be proud of myself and have no regrets.
What's the proudest moment in your life?
I cannot say I just have one proudest moment; I would say it was a combination of getting accepted into London Met to study the course I had wanted to do for so long, then when I graduated, and again when I found out I got the job I worked so hard for.
Tell us a little bit about your interests outside of work and why they are important to you.
Travelling is a big passion of mine, I enjoy the diversity of different cultures, and being able to just explore new places and see new things, which goes hand in hand nicely with my other passion; I am also a keen amateur photographer. Although this is not a professional skill, it is something I enjoy immensely and both together really help me to unwind, take some me time, and enjoy the beauty of what this world has to offer.
Do you have any advice for anyone else considering studying at London Met?
My biggest piece of advice to anyone who is not sure, not only about studying at London Met but going into further education itself, is do it. There is no better time than the present. There is not only the opportunity to learn and discover new topics in class but the diversity and opportunities that London Met offers will also help open up a whole new world of discovering yourself and others.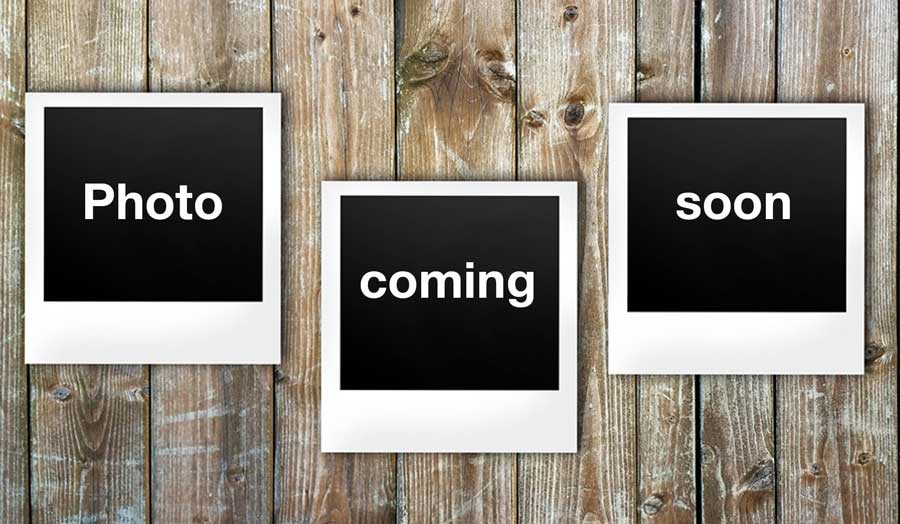 "Speaking to and advising police officers is also a big part of my role. As a police officer is the first person to have gathered the exhibit, they need to know not only how to proceed with any digital devices, but also what intel might be gathered – and if this will be helpful to a case."