Graduate Tahir Ozkan talks to us about how his life changed when he found out about our Chemistry Extended Degree BSc (now Chemistry (including foundation year) BSc) at London Met. Since graduating, Tahir's worked in a number of quality assurance roles for European pharmaceutical company Ethypharm, and is now a Senior Quality Control Analyst for NHS Bart's Trust.
Why did you choose to study at London Met?
I was still living with mum at the time (Enfield) and London Met was naturally the choice based on location. I hadn't researched into courses and had no idea about extended degrees because I assumed the only way onto a degree was an external college-based access course.
I was essentially at a point in my life, going from job to job, wondering if this was all I could expect from life. I was 27 and hadn't been to university before as a result of not having any good advice as a youngster and just jumping into full-time employment. Things got pretty bad for me – both financially and mentally.
As soon as the admissions staff member told me on the phone about the foundation year that could lead to a degree, my life changed. Monday morning of that week I was on the tube on my way to a sales job hating my life. By Thursday of that week I was enrolling at London Met and was completely overcome with feelings of fulfilment I hadn't experienced in many, many years.
Thanks to London Met I finally had something to live for, something to wake up excited about. This University has given me the chance to push and strive for something I am passionate about.
What made you choose London in particular?
I am London born and raised and had no intentions of leaving the city.
What are the facilities like here?
I particularly liked how London Met isn't advertising itself as a party University. The University strikes me as formal and I actually prefer that. It encourages more so the mentality to use your initiative and focus wholly on your studies.
What was the best thing about the foundation year?
Undoubtedly the diversity made my foundation year truly special. I don't have any insecurities about sticking out from the crowd but that didn't even come into it for me. It was more enjoyable to see the foundation year full of a range of individuals; a wide ranges of ethnicities, ages, educational backgrounds, life goals, learning styles – just a great mix which led to a great time.
Do you get to do much practical work or an industry placement on the course?
The Chemistry degree was fantastic. Aside from a couple of qualms I had, there was an abundance of practical work leading to a huge variety of different avenues. I have learned a lot of useful, important techniques and gained a firm base of practical understanding. There was no mandatory placement but there was an option where I could have taken a half-module where you find yourself a work-experience placement. I decided to choose a taught module within the University instead.
What was the highlight of your course?
Arguably a very specific point here, but I was able to grow a fluorescent lanthanide complex crystal. Without sounding too technical, growing crystals of lanthanide complexes is reasonably arduous and to manage it on my second attempt was mind-blowing. It will be the basis of my future PhD, should I successfully gain the opportunity to study on one.
Did anything surprise you about your course or London Met?
Given I joined London Met after many years out of education I didn't really know what to expect. I also hadn't been to university before and so had no standards or expectations to compare with. The diversity of the cohort was a pleasant surprise.
What do you like about life in London?
As a born-and-raised Londoner I consider this city the best in the world and I adore the history, culture, diversity and unpredictable climate (it is the fingerprint of the city – torrential rain and blistering sunshine both within 20 minutes of each other).
What are your career plans?
After London Met, I studied an MSc Analytical Chemistry at Birkbeck. I intend on studying a PhD in any discipline of chemistry (preferably fluorescent lanthanides but I love all chemistry) and then lecture and research for the rest of my life. I am actually planning on working at London Met once I get my PhD in the future (if there are any vacancies at the time)!
Is there anything else you'd like to tell us about your time at London Met?
My time at London Met has been special and truly life changing.
Any advice for new students?
Enjoy it. It will be over before you realise.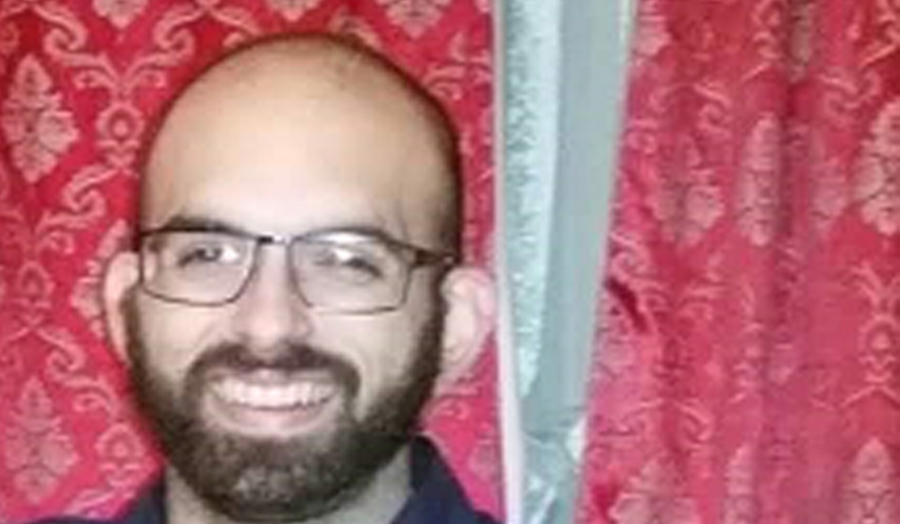 "The Chemistry degree was fantastic... there was an abundance of practical work leading to a huge variety of different avenues. I have learned a lot of useful, important techniques and gained a firm base of practical understanding."