Can you tell us a bit about your background?
I'm Joel Macadar, I'm 29 and I'm a football agent and Director of Lev Entertainment Ltd. I grew up in Mexico and I lived in the US for a few years before moving to the UK in 2011. I started my university studies at Florida International University, where I started doing a business degree. After a year, I transferred to Florida State University to pursue my passion and to study Sports Management (I also paired it with studying a Psychology degree). I was there for 2 years when I made the decision to move to London, where I completed my Sports Management degree at London Metropolitan University.
At that stage of my career I already knew I wanted to be an agent, fully knowing that football agencies don't generally employ agents if you're not bringing any players with you or some significant contacts. After exhausting my options and realising that I would not be able to work as a scout just yet and that no agency would take me on, I got started on my own. I tried and failed many times, from starting some football-related projects with some of my fellow students, to contacting clubs to some and mostly little avail.
Finally, I opened my own company and started dipping my toes in the water when I managed to get through to a few agents that had too many players and were too busy to service them all. I began finding trials for academy players and for released players, understanding the process of signing a player onto an agency, and slowly understanding the football system as a whole and studying for my agents' exam (which existed at the time). Overtime, I got licensed and I started representing some academy players.
Slow and steady I got to where I am now. After having done a few commercial deals for players as well as playing contracts, I now represent players like Jonathan Afolabi at Celtic and I work alongside players like Ben Mee (Burnley FC), Kevin McDonald (Fulham FC) and Stephen Ward (Stoke City FC) in their commercial affairs.
What made you come to London Met to do the Sports Management degree?
My parents had moved to London at the time and they offered for me to come along and finish my degree here in order to fulfill my dream to work in football. There's a well-known football league in the US (the MLS), but the system, the business and frankly the obsession over football is nothing like it is in Europe.
Did you always want to be in this line of work? Why/why not?
I've always had a passion for the sport and the business of it. I wasn't good enough to play professionally and I realised I wanted to be an agent when I noticed that I was always good at putting 2 parties together and making a relationship beneficial for everyone. There was only one field that I wanted to go into and that was football. Period. I wanted to do things in the background which bettered someone else's life and career. Ironically, I like to stay mainly behind the scenes and I enjoy seeing someone's career blossom through some of my work and advice.
What did you enjoy about the University?
I liked how it gave me the freedom to pursue the career that I wanted. Not too regimented, but challenging enough to learn the necessary skills to get out there.
Did anything surprise you about your course or London Met?
If I was to pinpoint something else in particular; it would be that through some of the great connections that I made there, I got started on my first football-related project with a fellow student. We thought of doing an elite international football camp where we could bring football scouts to and place players at well-known clubs. It didn't work, but I learned so much and had so much fun doing it. It just goes to show how people at this university are ambitious and the university allows you to carry on with those ideas.
How has your course at London Met helped you in the working world?

It taught me to question things. It taught me to be curious and it taught me the current state of sports in Europe, and how I could change it for the good. It taught me to spot the gaps and make sure I make a difference. Honestly, the modules were fun. A lot of it would be open discussion about certain topics while carrying on with the syllabus.
Do you have any advice for graduates starting out in the world of work and especially in the field you are in?

You have to stand out and you have to add value. Figure out what it is that you're good at and make sure it translates into the world of football, then leverage it and find somebody that needs that exact thing. Be confident, as you'll get a million noes before you get one yes, but make that yes count! Small wins overtime will eventually get you a big win.
What is it about working with sports management that you enjoy?
Connecting two parties and managing one party's interest in a deal is thrilling to me. I enjoy working with people and I enjoy how no day is ever the same. Most of the time, this is the sort of work where someone is relying on you delivering. You need to self-motivate every day to do this. That keeps me going and I love it.
What are your career plans looking ahead?

Looking ahead, I'd like to grow my agency and slightly grow my list of clients. I don't want 100 clients, but I want an elite group of players that I can look after myself, and for a long time to come. I'd like to also work with football personalities who think just like me, who have a vision and who I can really create a long-term relationship with. Sport is ever-changing, I'll always be a student of it, and I'll always love it. I will also always challenge the status quo of it; for the positive.
At the end of the day, if my clients are doing well professionally and personally, I'm happy.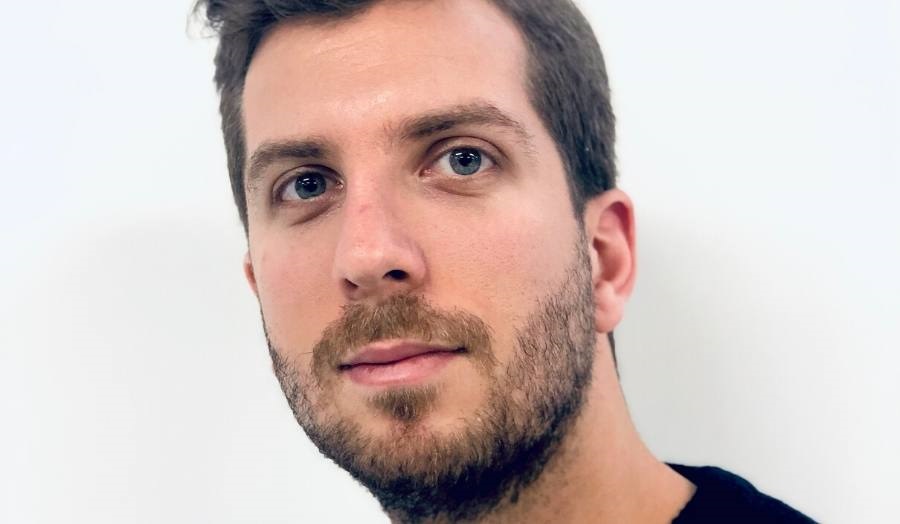 If you are interested in studying sports management, the University offers a variety of sport related courses.