The Preparation Mentoring Programme
Mentoring
Are you a mature learner (older than 21) offer holder? Has it been a while since you were in education?
If so, the Preparation Mentoring Programme is for you!
This programme is designed to help you get ready for life at London Met and to have the best possible start.
What does this programme offer me?
It's designed with you in mind. The programme will help with the period before enrolling and continue once you're a student of London Met, to make sure you settle in well. You'll have regular mentoring sessions with a fellow student to help you:
find out more about the University and what's going on at the campus

ease any concerns you might have

understand the demands of studying at degree level

inform you about the support offered

develop or refresh your study skills
The sessions will take place online, at a time at your convenience, with a final one in person on campus.
You'll receive five online sessions pre enrolment and an opportunity to meet with the team and other mentees in your first month of your studies.
Interested in taking part? Complete the following online preparation mentoring programme form to get started!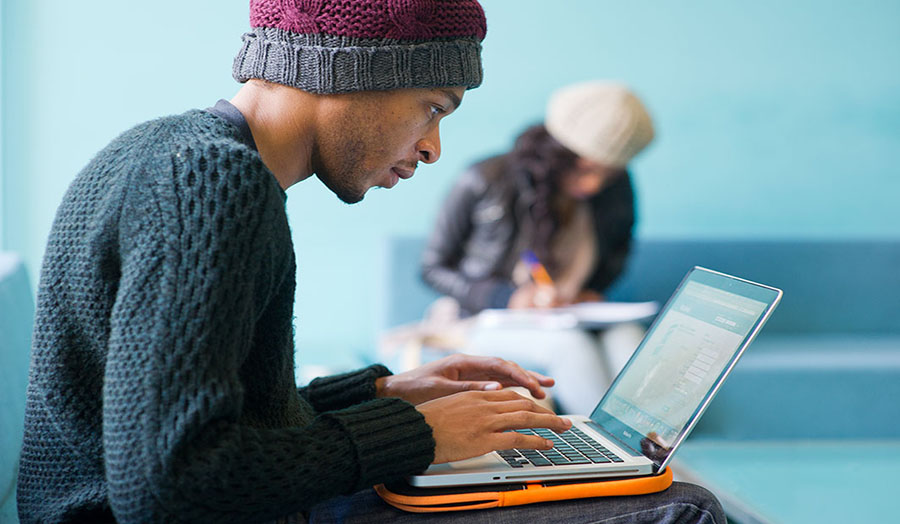 The Preparation Mentoring Programme is designed to support mature learner offer holders of London Metropolitan University, who are due to start a course with us.
Why mentoring is important and works
We believe that young people thrive with support from positive and trusted role-models to help them on their life-journey. They need advice and guidance, access to new experiences. They need someone to listen to and understand them. Someone who respects their identity, gives them a positive view of themselves, and who encourages them to develop, grow and learn new things. However this form of support is not limited to younger students. We find that mature students who are returning to education, also benefit from support and guidance from mentors who are currently in Higher Education.
As our mentors are current students of London Metropolitan University, we believe that they are in the unique position to engage mentees as someone who is currently going through what the mentee may wish to aspire to.
What we offer
Our mentoring packages are aimed at secondary school or college students who may benefit from further support - see pastoral and academic mentoring descriptions. Each mentoring programme usually runs on a 10 week cycle with the same mentor and mentee(s) seeing each other once a week, although this is flexible depending on student availability. At the end of the 10 weeks, the mentoring cycle is reviewed to determine whether any further mentoring would be beneficial.
Mentoring is a good opportunity for students to speak with a friendly role model about issues which may be bothering them and/or affecting their academic studies. A mentor is someone who is there to listen and not judge, advise and support. Someone with valuable experience to share - see pastoral mentoring below, or someone with the subject knowledge to support the mentee in a particular subject area - see academic mentoring below. All of our mentors have Enhanced DBS certificates and are trained in mentoring and safeguarding.
Academic mentoring (tutoring)
Academic mentoring is more subject-specific and focuses on whichever part of the curriculum a student could benefit from extra support with. Their mentor is a university student from a course background relating to the required subject area. This can be done in small groups or 1-1 sessions.
Current subject areas supported:
Pastoral mentoring
Pastoral mentoring helps students to improve in their overall performance by looking at the student as an individual and establishing personalised goals and methods of achieving them. Examples of areas which can be focussed on may include: engagement, motivation, study skills, self-confidence, dealing with conflict, clarifying goals etc. The mentoring pair will first get to know each other on a personal level before then working on the issues they identify together. This is best done in 1-1 sessions.
Exam support
In addition to the mentoring offered as above, we also support students during their exam periods.
This is done in the form of drop-in sessions, in which students can talk to their mentor about anything from study tips to how to manage the stress of exams.
Progress analysis
Both pastoral and academic mentoring will include weekly feedback which details what was covered in each session (although not including confidential content – see confidentiality below). In order to measure the success of the programme each mentee will be given a questionnaire at the start and then again at the end. It is also important to get feedback from the students' tutor/teacher, which will be done in the form of questionnaire completion. The results of the programme will be shared with the coordinator from your institution.
Confidentiality
When a mentee confides in a mentor regarding matters of a personal nature, this is kept in confidence between mentee and mentor, as trust is a key element in ensuring the mentoring relationship works well. The only exception to this is in matters concerning the wellbeing of the mentee.
All of our mentors are trained in Child Protection and Safeguarding, and are obliged to report any information pertaining to the safety and wellbeing of the student/mentee, to the Safeguarding Officer of the school/college as well as that of the Outreach, Events and Widening Participation Team of London Metropolitan University.
What we require from you
We will need to know the kind of mentoring the student requires, along with their availability so that we may find a suitable mentor with corresponding availability.
We also require a data monitoring form to be completed for each student before the start of the programme. We will provide you with the forms.
For further information please email: mentors@londonmet.ac.uk
<!—LinoType Font Tracking Code—>