Jana Jankova is a student in BSc in International Business Management at London Met. She is the former president of the Business Society and works as a marketing researcher at Visiongain.
Jana, what made you choose to study at London Met?
I chose the University because of the position of campuses. My employer allowed me to change to a part-time role and to fit my working hours to my school timetable. Only the fact that I could quickly shift from the school to my job and vice versa allowed me to both study and work.
What did you enjoy most about your course?

To study International Business Management in such a multicultural and diverse environment was a wonderful experience. I also valued how lecturers interacted with us during workshops.
As well as working part-time, you were also president of the Business Society at London Met. What did that role involve and what kinds of skills did you gain from the experience?
The role involved organising events for students and leading the team of members on the society's board. I had to deal with challenges such as how to get students actively involved, how to enhance motivation and creativity within them, and how to communicate my ideas and vision. I definitely gained an increase in self-awareness and I am grateful for that experience. Further, I realised how important internal communication is within any organisation or institution. Finding the right internal communication strategies and tools has become my passion.
What is your career plan for after graduation?
The next step is to find a new job, preferably in internal communication, PR or marketing. I wanted to start-up my own business during my studies and I have not given up this idea. I strongly believe that it would be very useful to apply my actual learning and the wise advice of my lecturers directly to the business process.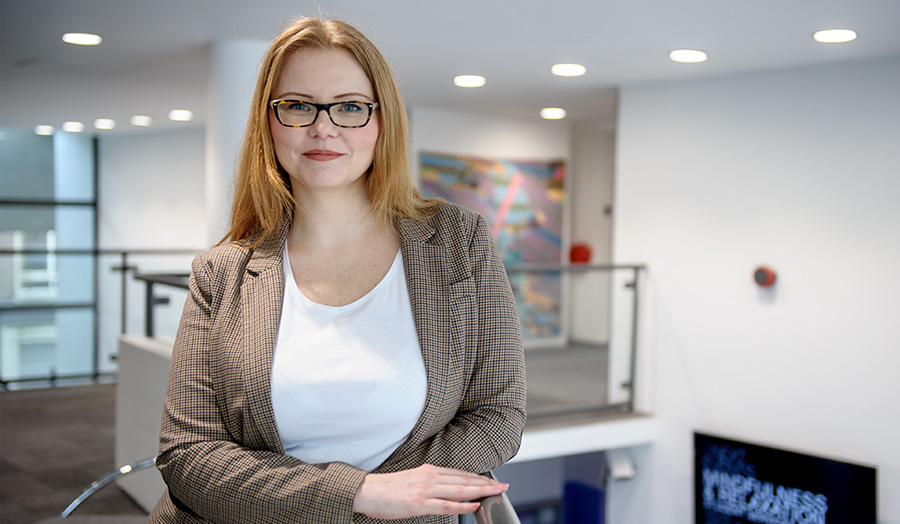 Business Management courses offered at London Met