The Cass is exhibiting Huguenot projects work at the Huguenot Church, Soho Square as part of the Soho Create Festival 2015
Date: 31/05/15
The Cass is exhibiting work from its Huguenot projects as part of Soho Create festival 2015. The exhibition in the Huguenot Church, Soho Square, from 3 to 6 June includes work from students of BA Architecture, Critical and Contextual Studies, FDA Furniture, BA Interior Design, BA Jewellery and Silversmithing, BA Textile Design and MA by Project.
The works include a 'Two Person Guitar' made by first year architecture students, 'Spectacles' made by second and third year jewellery and silversmithing students and a linen cloth worked with Huguenot inherited objects by an MA by Project alumna.
The display for Soho Create is part of a major project at The Cass focusing on Huguenots in east London and beyond. Students worked with Museum of London curator Beatrice Behlen and Huguenots of Spitalfields Society Charlie de Wet to research, design and make pieces inspired by the rich history of the Huguenots. Projects at The Cass also include a major exhibition in July called Fabric of the City from 10 - 31 July 2015.
Soho Create runs from 3 – 7 June with a week of talks, chats, drinks and performance with creative from around the country discussing art and the graft of modern creativity.
This year's contributors include David Lan, Rufus Norris, Richard Bean, Ms Dynamite, Polly Stenham, Stephen Mangan, Reece Shearsmith, SpeechDeBelle and Jo Malone, among many more. The Festival will also be running a free Open House programme with many of Soho's most renowned and well established creative businesses, including Microsoft Lift Studios, MPC, Choccywoccydoodah, PACE Gallery and Riflemaker.
The festival invites you to come and meet unexpected people, stumble across new ideas and ways of working, new companies, new insights and hear how others utilise their imagination and experience to explore the clarity and confusion of being creative today.
A celebration of the most creative square mile in the world. Find out more at the Soho Create website.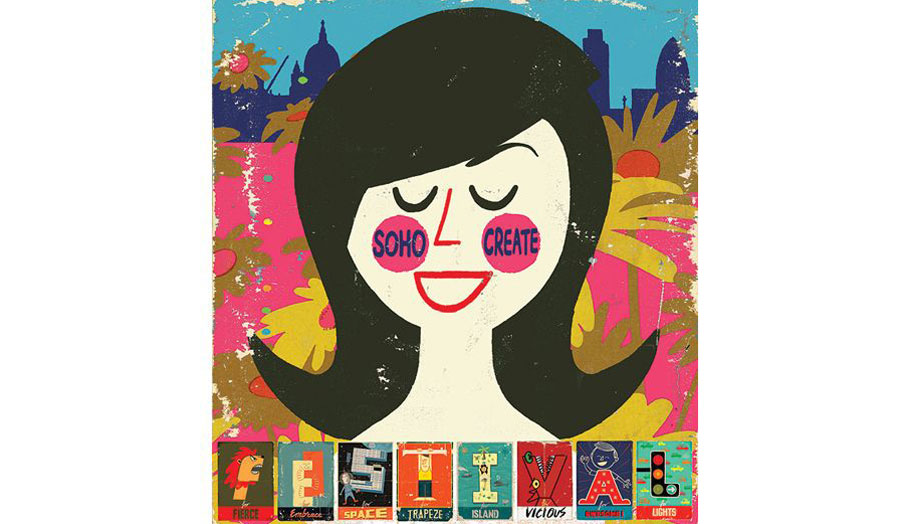 News details
| | |
| --- | --- |
| Dates | 3 - 6 June 2015 |
| Location | 8-9 Soho Square, London W1V 3QD |
| Website | sohocreate.co.uk |
Recent news from The Cass