Why study this course?
This is a top-up version of our Architecture BA (Hons) degree. A top-up degree is the final year (Level 6) of an undergraduate degree course and is for those who have a foundation degree, Higher National Diploma or equivalent qualification, or those wishing to study the final year of their degree in London.
Advanced Level 6 entry to this course offers you a multifaceted design-based education that, on successful completion (120 credits on either full-time or part-time course), provides exemption from Royal British Institute of British Architects (RIBA) 1 – the first stage of a professional qualification in architecture. Typically, graduates go on to RIBA part 2 and RIBA part 3 at London Metropolitan University.
You must complete a total of 120 credits, studying either on a full-time of part-time basis, to be eligible for RIBA/ARB part 1.
And our School of Art, Architecture and Design is first in London for student satisfaction – and we scored 81% for our architecture courses – in the Complete University Guide 2023. This makes us the only school of architecture in London to score more than 80% for student satisfaction in the league table.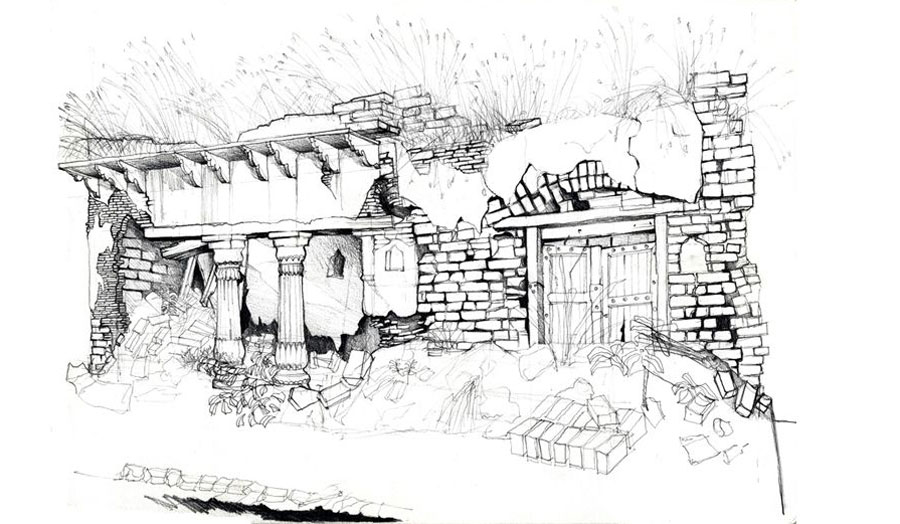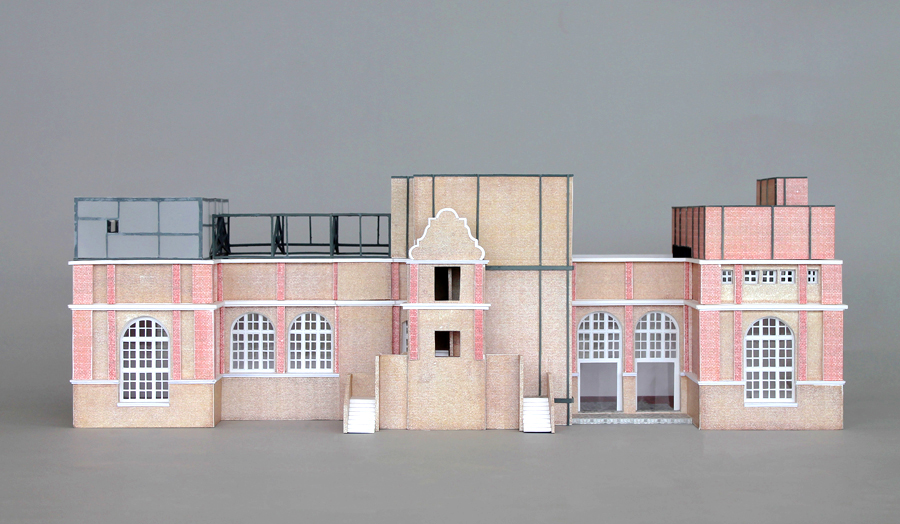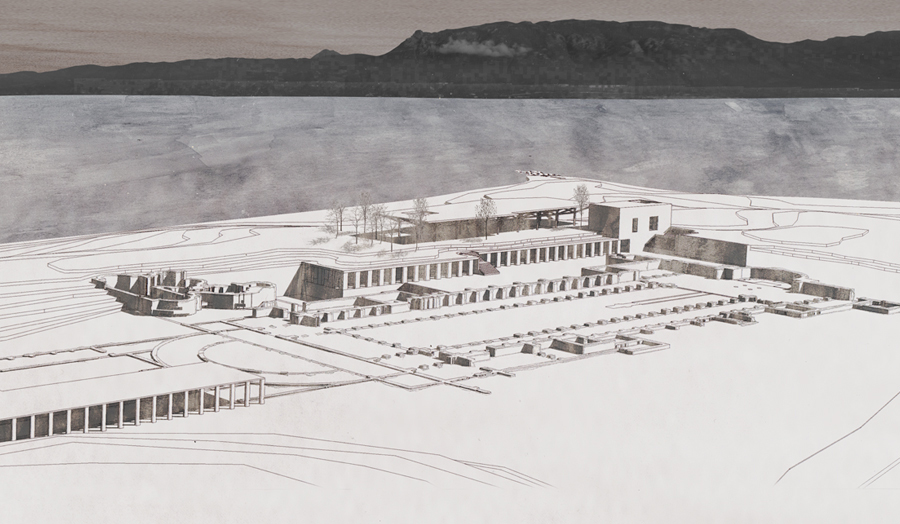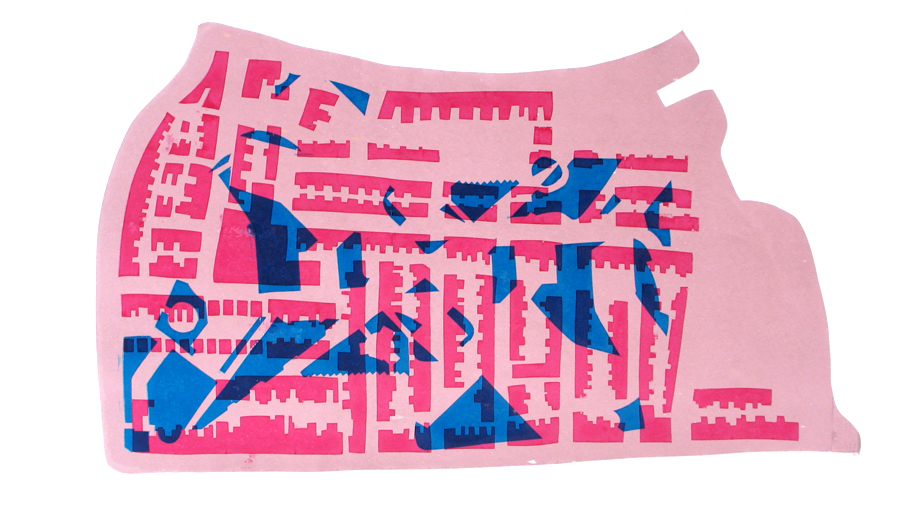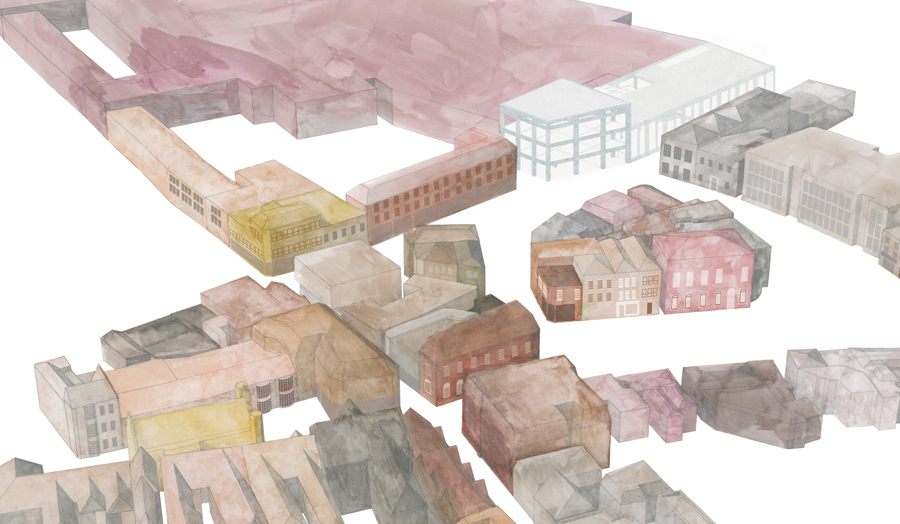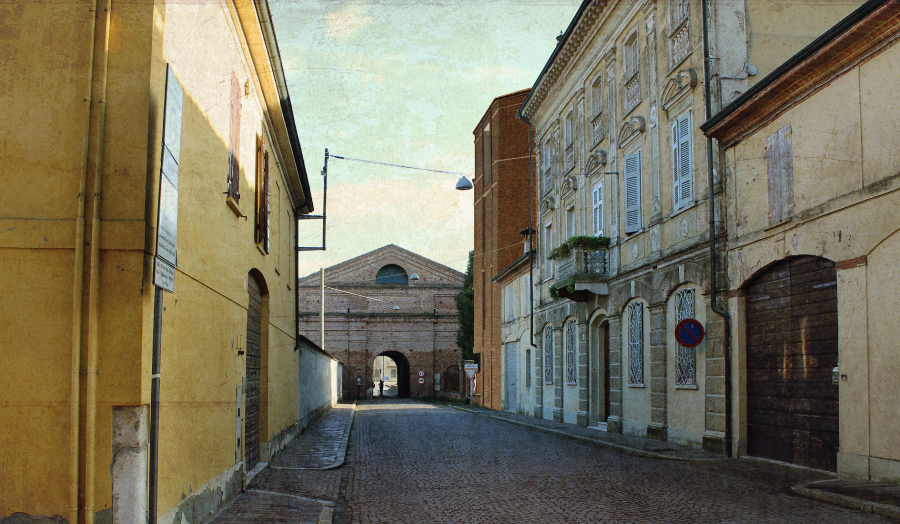 Cultural Exercise in Taj Ganj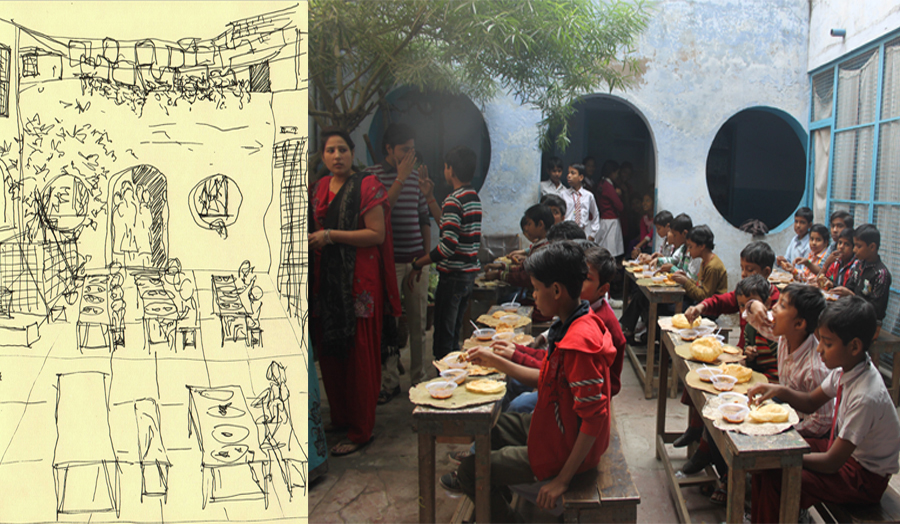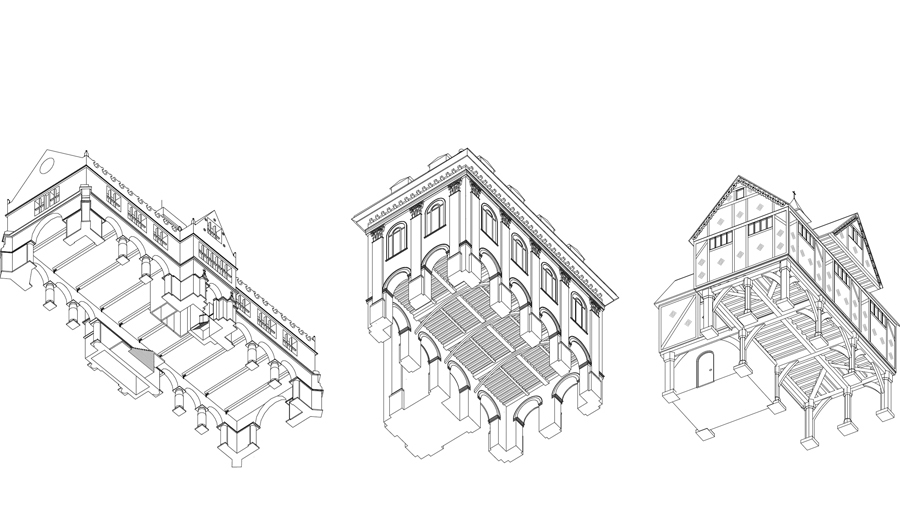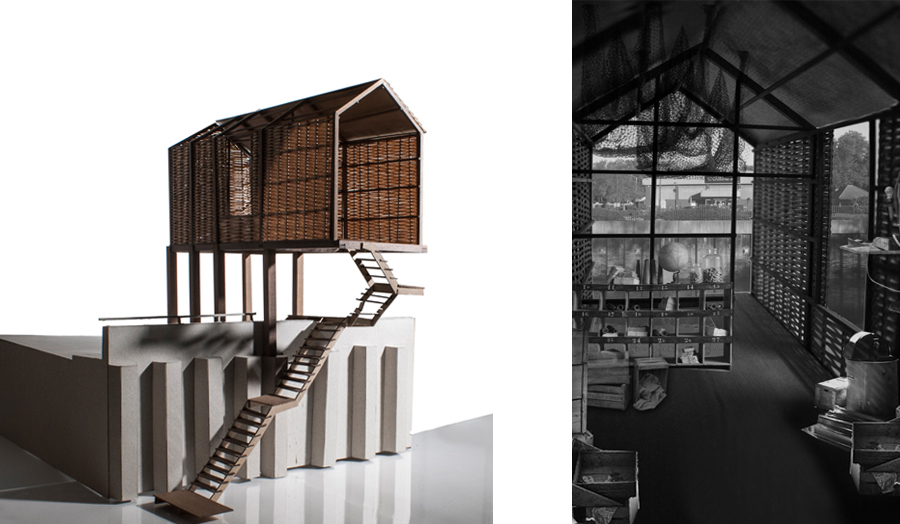 Margate proposed elevation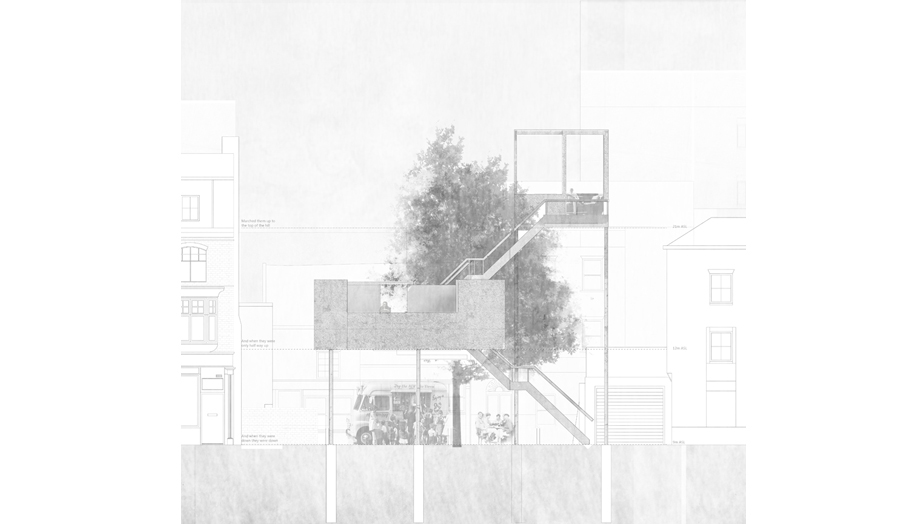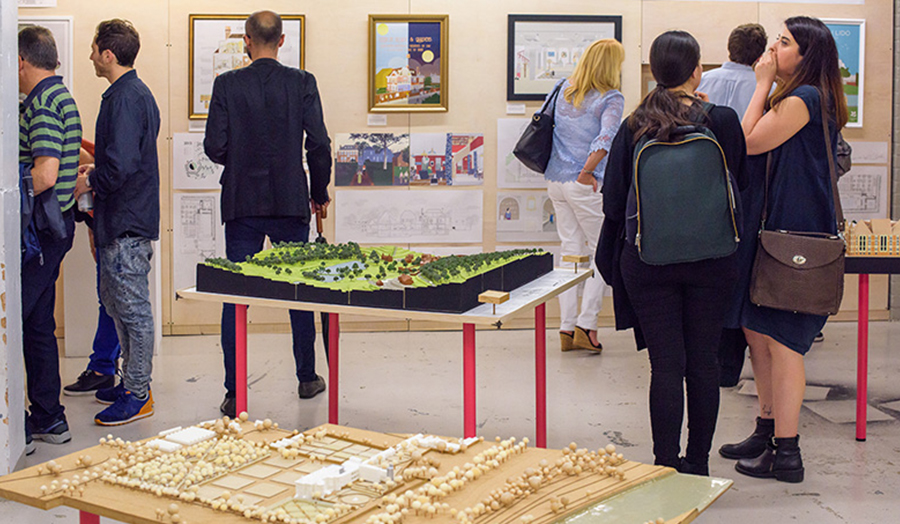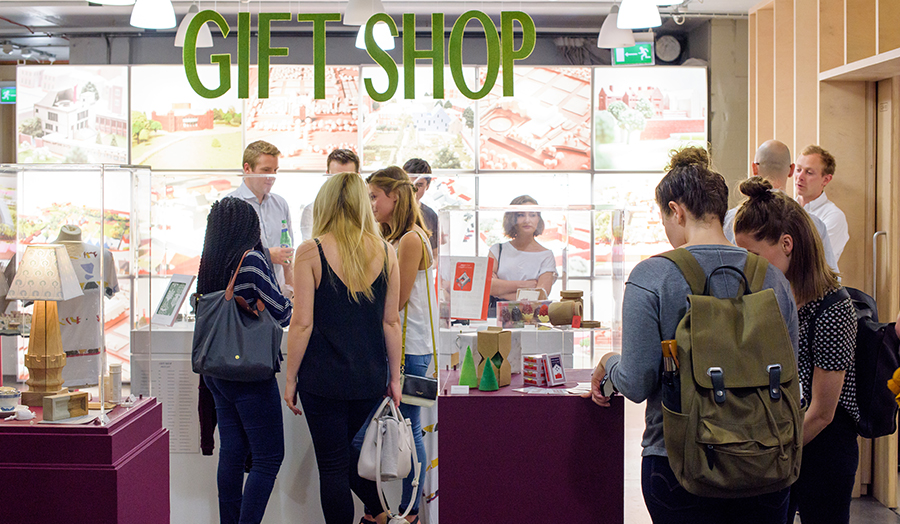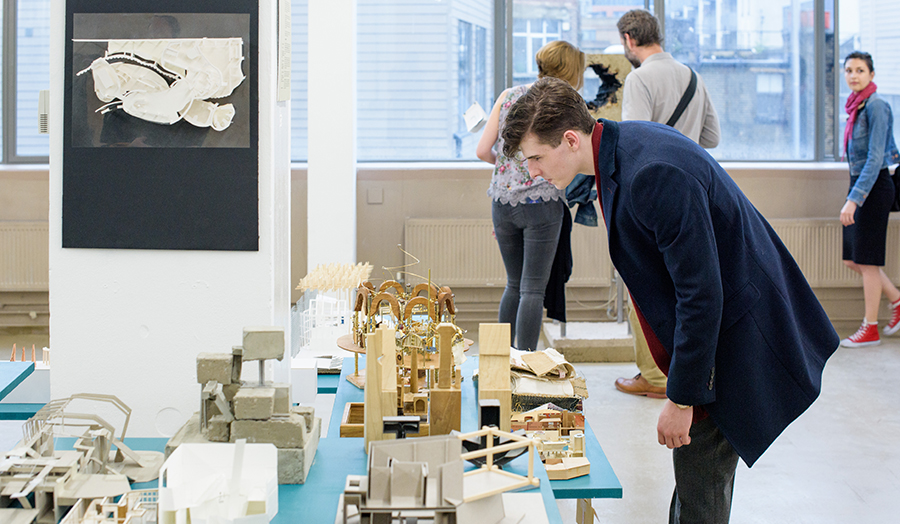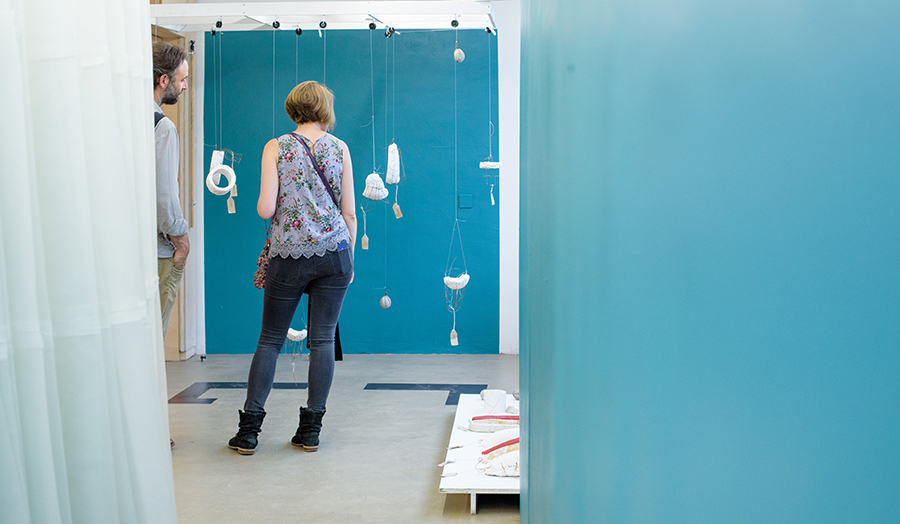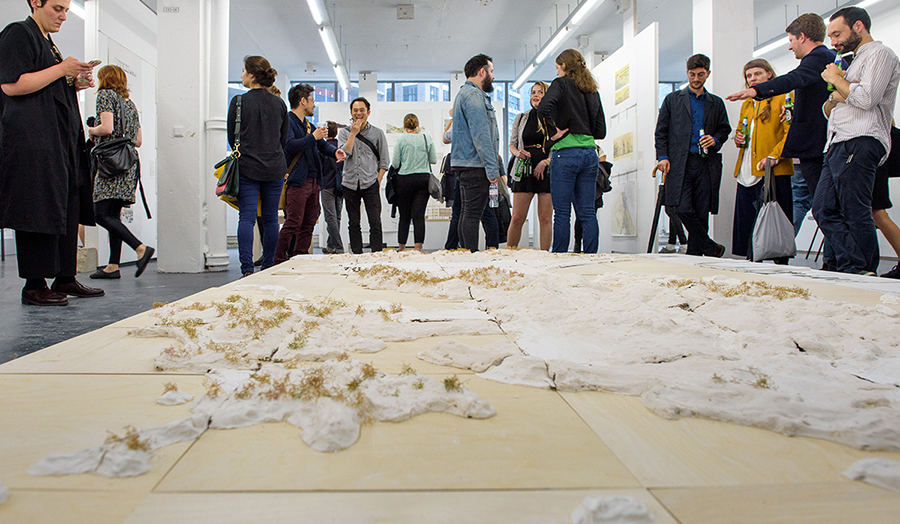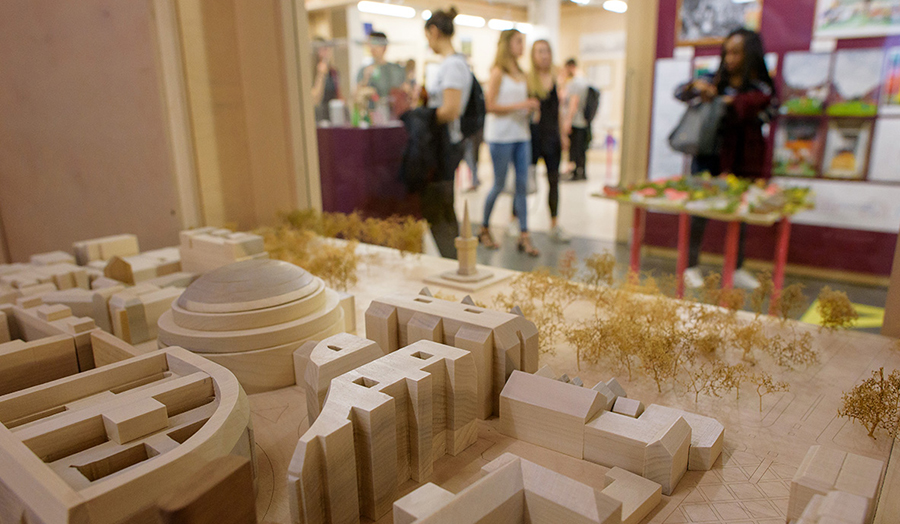 More about this course
In our well-equipped design studios you'll have access to professional analogue and digital printing facilities. You'll also have access to the furniture, ceramic, textile and photography workshops.
You'll be encouraged to experiment and find your own style as you go about your field work. Practical tasks are complemented by formal teaching within our studios.
The tutors on this course are renowned practitioners who will provide you with technical expertise and insight into industry best practice within a constantly evolving arena. You'll learn a combination of traditional and contemporary practices as well as basic principles and new innovations. This degree will help you achieve your developmental goals and explore potential career paths.
Assessment
The Architects' Registration Board (ARB) and the Royal Institute of British Architects (RIBA) set out general criteria for assessment within the Prescription of Qualifications.
Project work makes up 50% of your final mark and you'll be assessed primarily on your achievements, demonstration of competence and the quality of the work in your portfolio.
Entry requirements
In addition to the University's standard entry requirements, you should have one of the following:
240 credits from a Higher National Diploma (HND), Foundation Degree (FdA/ FdSc) or equivalent international qualification in a relevant subject
240 credits from years 1 and 2 of an undergraduate degree (BA/BSc) in a relevant subject at a different institution
a portfolio interview
Suitable applicants living in the UK will be invited to a portfolio interview. Applicants living outside the UK will be required to submit a portfolio of work via email. To find out what to include in your portfolio, view our portfolio guidance.
Portfolios and interviews
Your portfolio should be selective but have enough work to show the range of your interests and talents. We're interested in seeing how you develop a project from beginning to end, not only finished work.
Physical portfolio
If you are coming in person to your interview we strongly suggest bringing a physical portfolio of work.
Things to bring:
Sketchbooks – we love to see your sketchbooks with ideas and notes, even if they are messy
Examples of the development of a project from start to finish and the final outcome
Some work that you are really proud of and want to talk about
Some work that shows you experimenting with different processes
Digital Portfolio
If you are submitting an online application, please follow these guidelines.
Things to include:
Scans or photographs demonstrating items from the list above
Storyboarding for motion-based work
Scans of sketchbook pages showing development
Be sure to check the resolution and overall quality of your image to ensure submissions are not pixelated
Accreditation of Prior Learning
Any university-level qualifications or relevant experience you gain prior to starting university could count towards your course at London Met. Find out more about applying for Accreditation of Prior Learning (APL).
English language requirements
To study a degree at London Met, you must be able to demonstrate proficiency in the English language. If you require a Student visa you may need to provide the results of a Secure English Language Test (SELT) such as Academic IELTS. This course requires you to meet our standard requirements
If you need (or wish) to improve your English before starting your degree, the University offers a Pre-sessional Academic English course to help you build your confidence and reach the level of English you require.
Modular structure
The modules listed below are for the academic year 2022/23 and represent the course modules at this time. Modules and module details (including, but not limited to, location and time) are subject to change over time.
Year 3 modules include:
This module currently runs:

all year (September start) - Wednesday afternoon
all year (September start) - Wednesday morning

Critical and Contextual Studies (CCS) Level 6 results in an independent dissertation. It builds on two years of undergraduate study that critically engages students in the history and theory of their discipline, its extent and conventions, and its broader social and material context in culture and contemporary practice.

Students undertake an enquiry into a topic of their own choice and, based on this enquiry, develop a sustained critical study in support of their practice, building on techniques and knowledge developed in previous years. This study demonstrates the student's ability to thoroughly research a topic, use appropriate methods of investigation, and work in a methodical and organised way to develop a coherent argument. It affords a sophisticated instrument for interrogating, testing and presenting ideas, and encourages the student to deploy and develop a variety of skills to show how well they can conduct and present a critical investigation.

The module rewards criticality and innovation, and provides a platform for ambitious independent work. To this end, it offers individual supervision designed to support the student's learning. The subject matter of the dissertation can be theoretical, technical, or historical. In terms of format, the dissertation may be envisaged in different ways and can include visual, technical or other non-written material which may form the subject of the enquiry and comprise an integral part of the whole.

The dissertation may be practice-based and include field-work and primary research in its methodology; or it might be academic and theoretical in its outlook and draw predominantly on secondary sources. Its form and approach can reflect a broad range of discipline-specific approaches based on discussion and agreement with the supervisor and/or course leader.

This module currently runs:

all year (September start) - Friday morning

This module establishes a process of research, design development and proposition that generates the design brief for Design Project Resolution 3.2: Comprehensive Design project. It supports the student as an independent learner within the framework of the Studio. Whilst improving their practical skills and refining their ability to use them productively, the focus in this module is on developing a depth of knowledge and understanding and strengthening approaches to research and project development.

The student has already been introduced to the basic range of constituents and conditions that pertain to the design of a building in their previous design projects, technology studies, and historical, theoretical and professional studies. In this module, the student is expected to draw on these as well as the agenda offered by their choice of Studio. The module helps the student establish ownership of the process of research, design development and proposition that generates the design brief and its resolution in the project. The module allows the students the opportunity to test working methods, clarify intentions, frame their project proposal and develop their design position within an evaluative and critical context, including external and professional reference points.

The module consolidates skills and knowledge gained at Levels 4 and 5. It works in partnership with Design Project Resolution 3.2. Its aim is to provide the context in which the student can research, generate, explore and test the parameters of their project, its central themes and features. The module places emphasis on developing self-direction and personal focus whilst acknowledging external and professional reference points. This module is complemented by Technology 3: Integrated Design Audit module, which requires highly detailed reflection on the integration of cultural, professional, technical and environmental issues within the design project.

This module currently runs:

all year (September start) - Friday afternoon
all year (September start) - Friday morning

As the culmination of the design studies within the BA (Hons) Architecture course the module allows the student to excel in employing their design ability. Deriving from the studio programme, the final project will communicate an appropriate level of ambition, complexity and coherence in its design resolution. The creative dialogue with other areas of architectural knowledge informed by and informing the strategic and detailed design development will extend the understanding of the project and demonstrate the qualities of the proposal.

The module uses the research and brief making in the Design Project Development module and emphasizes the detailed resolution and critical assessment of a complex architectural design. It runs in conjunction with the Technology 3, Integrated Design Audit module that requires specific and highly detailed appraisal of its cultural, professional, technical and environmental issues.

The module is the final design project of the BA (Hons) Architecture course and gives students the opportunity to deploy the understanding, knowledge and abilities they have developed throughout the course in the making of an ambitious and well resolved architectural design. It aims to allow the student to demonstrate their ability as an architectural designer: their capacity to define and analyse architectural problems, generate briefs and proposals, integrate knowledge derived from different fields and sources, produce socially relevant inhabitable spaces, enrich rather than deplete the built and natural environment, and design technically competent buildings of aesthetic quality.

This module currently runs:

all year (September start) - Tuesday morning

The module enables the student to demonstrate their integration and synthesis of key areas of professional architectural knowledge within the context of their major design project. The project follows the process of design development, using consultants from within the department and externally to introduce a range of perspectives, issues and interests. This process is recorded, evaluated and reviewed in relation to the major design project.

The module provides a practical framework through which students can demonstrate compliance with the professional practice and academic discipline of architecture, as outlined by the Architects Registration Board's Prescription of Qualifications Criteria (GC1-GC11).

This module promotes the integration of key fields of professional architectural knowledge in the major design project. Students will be required to demonstrate that within their design project they have a knowledge, understanding of and ability within the following core areas:

A. Cultural context
B. Management, practice and law
C. Environment, services and energy
D. Structures, materials and construction.

The module is delivered principally within the design studio. It is supported by seminars and tutorials by specialists, both from within the department and externally.

The module requires students to learn from a diverse range of sources and consultants. This use of external consultants, gathering of information and cross-disciplinary collaboration simulate the dynamic, interdisciplinary and fast-changing nature of contemporary architectural practice, giving students an understanding of practice and an ability to work in teams.
What our students say
"Walking along the corridors, through the studios and workshops I perceived a great energy and excitement crept all over me. I was hit by a wave of motivation. I spent the following three years at London Metropolitan University, making the best of friends. I produced work I never thought of and with the support of great tutors and technicians and peers I pushed my capabilities further than I could have imagined. I am very grateful and proud to have been taught in this school, even though I graduated two years ago I still regularly catch up with the ones who taught me, I consider them above all friends, and I believe the feeling is mutual.
"The architecture degree allowed me to present documents at a level that's not usual in the corporate or tech world – there were definitely aspects that I took from architecture and the course and the lecturers that helped with the business."
Kevin Adorni, Architecture BA graduate (2018)
"The strong studio culture creates an environment that facilitates engaging and inspiring conversations between students and staff. Working with students from a range of backgrounds really opened up my experience and enabled me to understand architecture in much more nuanced ways.
"Being immersed in an art school with exposure to a multitude of creative disciplines added a great deal to the richness of my experience of studying architecture. The generous, patient teaching staff gave me the freedom to explore and develop my own position on architecture.
"Access to highly skilled and approachable technicians added so much to my studies, the depth and breadth of knowledge of the workshop staff and their eagerness to share this, understanding my work through the making process was such a valuable experience.
"After nearly two years in practice I find I continue to refer back to the lessons I learnt over almost four years at the School."
Amadeo Martini, Architecture BA graduate (2018)
Where this course can take you
Following successful completion of the course, most graduates go on to complete their Royal Institute of British Architects (RIBA) Part 2 and 3 and gain a professional qualification in architecture. Previous alumni have worked for companies such as Caruso St John, David Chipperfield Architects, Macreanor Lavington, Tony Fretton Architects and SANAA in Tokyo.
Graduating with this degree provides you with the core knowledge and skills needed to work in fields such as interior design, urban design and planning. You'll leave with a high-quality portfolio of work, an understanding of relevant cultural and social issues and the research, design, making and presentation skills valued in many design-related professions.
Our architecture graduates have gone on to exciting careers as architects, design consultants, architectural assistants and designers at impressive practices including Tony Fretton Architects, Eric Parry Architects, Stephen Taylor Architects, Adamson Associates Architects, and Conrad and Partners.
Important information about this course
We're committed to continuously improving our degree courses to ensure our students receive the best possible learning experience. Many of the courses in our School of Art, Architecture and Design are currently under review for 2023-24 entry. We encourage you to apply as outlined in the how to apply section of this page and if there are any changes to your course we will contact you. All universities review their courses regularly and this year we are strengthening our social sciences and professions courses to better reflect the needs of employers and ensure you're well-equipped for your future career.
Additional costs
Please note, in addition to the tuition fee there may be additional costs for things like equipment, materials, printing, textbooks, trips or professional body fees.
Additionally, there may be other activities that are not formally part of your course and not required to complete your course, but which you may find helpful (for example, optional field trips). The costs of these are additional to your tuition fee and the fees set out above and will be notified when the activity is being arranged.
Stay up to date
Follow our School of Art, Architecture and Design on Twitter, Facebook and Instagram to stay up to date with everything that's happening in our creative community.
For an insight into what's going on with the Metropolitan Architecture Student Society you can also follow MASS on Instagram and Twitter.
Discover Uni – key statistics about this course
Discover Uni is an official source of information about university and college courses across the UK. The widget below draws data from the corresponding course on the Discover Uni website, which is compiled from national surveys and data collected from universities and colleges. If a course is taught both full-time and part-time, information for each mode of study will be displayed here.
If you're a UK applicant wanting to study full-time starting in September, you must apply via UCAS unless otherwise specified. If you're an international applicant wanting to study full-time, you can choose to apply via UCAS or directly to the University.
If you're applying for part-time study, you should apply directly to the University. If you require a Student visa, please be aware that you will not be able to study as a part-time student at undergraduate level.
When to apply
The University and Colleges Admissions Service (UCAS) accepts applications for full-time courses starting in September from one year before the start of the course. Our UCAS institution code is L68.
If you will be applying direct to the University you are advised to apply as early as possible as we will only be able to consider your application if there are places available on the course.
To find out when teaching for this degree will begin, as well as welcome week and any induction activities,
view our academic term dates
.