Why study this course?
With strong industry links and a team of internationally renowned academics and practitioners, the Fashion Photography BA degree encourages you to approach photographic practices through challenging and exciting projects. You'll gain an in-depth understanding of visual aesthetics, concepts, and techniques of image production and consumption. You'll also gain proficient knowledge of conceptual and technical skills essential in today's fast-paced, image-led world, developing innovative and highly creative work through industry-facing projects.
Our Fashion Photography BA degree is accredited by the Association of Photographers (AOP).
We're in the top 30 universities in the country for film production and photography according to the Guardian university league tables 2022.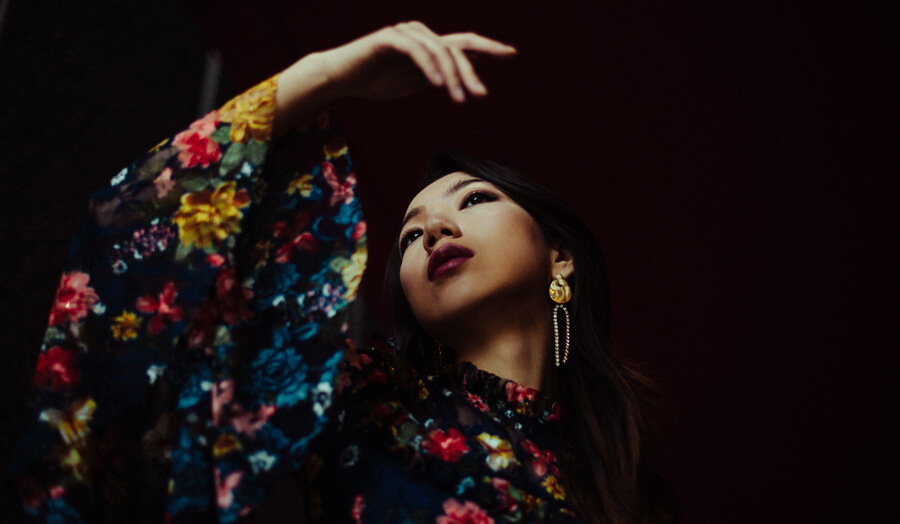 More about this course
When you study the Fashion Photography BA course at London Met you'll have access to high-end facilities and equipment such as photographic studios and industry standard cameras, film processing suites, black and white and colour darkrooms as well as digital processing suites.
The course channels aesthetic understanding and creative development through industry-linked project briefs. We offer strong links with practitioners and the course features portfolio reviews, visiting lecturers, exhibitions and studio visits.
The course promotes work placements and current students on the Fashion Photography BA have already obtained, with the support of our tutors, work experiences with Wonderland Magazine and Espero Studio as well as assisting various fashion photographers.
Each year, students are offered a guided trip to Paris Photo or Milan PhotoVogue (additional fees apply).
Keep up to date with the course on our Instagram and check out Eight Magazine, an online publication set up by our students to showcase their work.
Assessment
There are no exams on this course. Instead, you'll be assessed through practical and written coursework at the end of each year and throughout the course. You'll be given valuable verbal and written feedback as your work progresses.
You'll be assessed through a combination of diagnostic, formative and summative methods, and you're expected to participate reflectively in assessment. Self-evaluation is an aspect of a number of modules. You'll use the criteria given to reflect upon your development on the module. This, together with the assessment teams written assessment report, forms the basis at Levels 4 and 5 for discussion at assessment feedback sessions.
Formative assessment is built into all modules and is designed to provide you with feedback on progress and inform development. You're expected to maintain appropriate records of your work as it develops within each module, throughout all levels and to take part in regular tutorial, critique and seminar discussions regarding your own and others' coursework. These sessions have a diagnostic function aimed at enabling you to meet the intended learning outcomes of each module.
Summative assessment provides a measure of achievement made in respect of performance in relation to learning outcomes. On completion of each level, you'll be required to submit a portfolio of your work on each module together with all supporting material. Assessment criteria reflect the learning outcomes for each level.
Entry requirements
In addition to the University's standard entry requirements, you should have:
a minimum of grades BBC in three A levels in art or design subjects (or a minimum of 112 UCAS points from an equivalent Level 3 qualification, eg BTEC Level 3 Extended Diploma/Diploma, Advanced Diploma, Progression Diploma or Access to HE Diploma with 60 credits)
a portfolio interview
English language GCSE at grade C/4 or above (or equivalent)
Applicants with relevant professional qualifications or extensive professional experience will also be considered on a case by case basis.
We encourage applications from international/EU students with equivalent qualifications. We also accept mature students with diverse backgrounds and experiences.
Suitable applicants living in the UK will be invited to a portfolio interview. Applicants living outside the UK will be required to submit a portfolio of work via email.
If you do not have traditional qualifications or cannot meet the entry requirements for this undergraduate degree, you may still be able to gain entry by completing our Film, Photography and Media (including foundation year) BA (Hons) degree.
Accreditation of Prior Learning
Any university-level qualifications or relevant experience you gain prior to starting university could count towards your course at London Met. Find out more about applying for Accreditation of Prior Learning (APL).
English language requirements
To study a degree at London Met, you must be able to demonstrate proficiency in the English language. If you require a Student visa you may need to provide the results of a Secure English Language Test (SELT) such as Academic IELTS. For more information about English qualifications please see our English language requirements.
If you need (or wish) to improve your English before starting your degree, the University offers a Pre-sessional Academic English course to help you build your confidence and reach the level of English you require.
Modular structure
The modules listed below are for the academic year 2021/22 and represent the course modules at this time. Modules and module details (including, but not limited to, location and time) are subject to change over time.
Year 1 modules include:
Year 2 modules include:
Year 3 modules include:
Where this course can take you
At a time when the skills of flexible working are in demand, photography graduates are well-positioned to succeed in the contemporary world of work.
Graduates of the Fashion Photography BA degree have a high rate of employability, and success stories include roles in picture editing, post-production, fashion and editorial photography, galleries, magazines, modelling agencies, picture libraries and in technical and creative industries.
Careers open to graduates of this course include fashion and the visual arts as freelance or in-house photographers, magazine editors, art directors, media and advertising professionals as well as careers in further and higher education.
You could also progress to further study at MA and PhD level.
Additional costs?
Please note, in addition to the tuition fee there may be additional costs for things like equipment, materials, printing, textbooks, trips or professional body fees.
Additionally, there may be other activities that are not formally part of your course and not required to complete your course, but which you may find helpful (for example, optional field trips). The costs of these are additional to your tuition fee and the fees set out above and will be notified when the activity is being arranged.
Stay up to date
Follow our School of Art, Architecture and Design on Twitter, Facebook and Instagram to stay up to date with everything that's happening in our creative community.
For an insight into what our fashion photography students have been up to, you can also follow their journey on Instagram @fashionphoto_ldnmetarts.
Discover Uni – key statistics about this course
Discover Uni is an official source of information about university and college courses across the UK. The widget below draws data from the corresponding course on the Discover Uni website, which is compiled from national surveys and data collected from universities and colleges. If a course is taught both full-time and part-time, information for each mode of study will be displayed here.
If you're a UK applicant wanting to study full-time starting in September, you must apply via UCAS unless otherwise specified. If you're an international applicant wanting to study full-time, you can choose to apply via UCAS or directly to the University.
If you're applying for part-time study, you should apply directly to the University. If you require a Student visa, please be aware that you will not be able to study as a part-time student at undergraduate level.
When to apply
The University and Colleges Admissions Service (UCAS) accepts applications for full-time courses starting in September from one year before the start of the course. Our UCAS institution code is L68.
If you will be applying direct to the University you are advised to apply as early as possible as we will only be able to consider your application if there are places available on the course.
To find out when teaching for this degree will begin, as well as welcome week and any induction activities,
view our academic term dates
.