Why study this course?
This is a top-up version of our Interior Design and Decoration BA (Hons) degree. A top-up degree is the final year (Level 6) of an undergraduate degree course and is for those who have a foundation degree, Higher National Diploma or equivalent qualification, or those wishing to study the final year of their degree in London.
The course enables you to embrace material exploration for decorative interior environments. It will draw upon the wide range of contexts within the interiors industry, covering domestic, retail, exhibition, hotel, leisure and public spaces.
The design projects featured on this course investigate private, community, commercial and sustainable interior environments. You will consider the spatial and material relationships within surfaces, furniture, artefacts and textiles. You will develop both graphic and applied decorative making skills to enable the testing, sampling and representation of your ideas.
Using our workshop facilities and expertise, you will work with different materials (hard and soft) and mark-making approaches to experiment and collaborate with other students and experts across a range of related disciplines (including furniture, upholstery, textiles and metals) utilising a breadth of material techniques with traditional and digital workshop processes.
Our interior design courses received a 95% overall student satisfaction score in the National Student Survey 2022. Additionally, our design studies courses are second in London for overall student satisfaction according to the National Student Survey 2022.
Also, our interior design courses are ranked third in the UK in the Guardian University Guide 2023. We're also second in the UK for teaching quality and fourth for course satisfaction.
You can find out more about what to expect on the course in this video presentation from our Head of Interiors.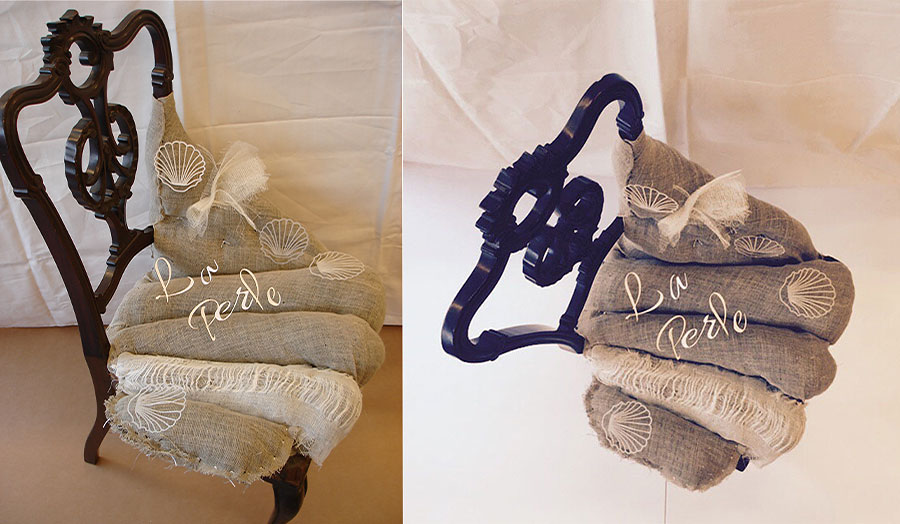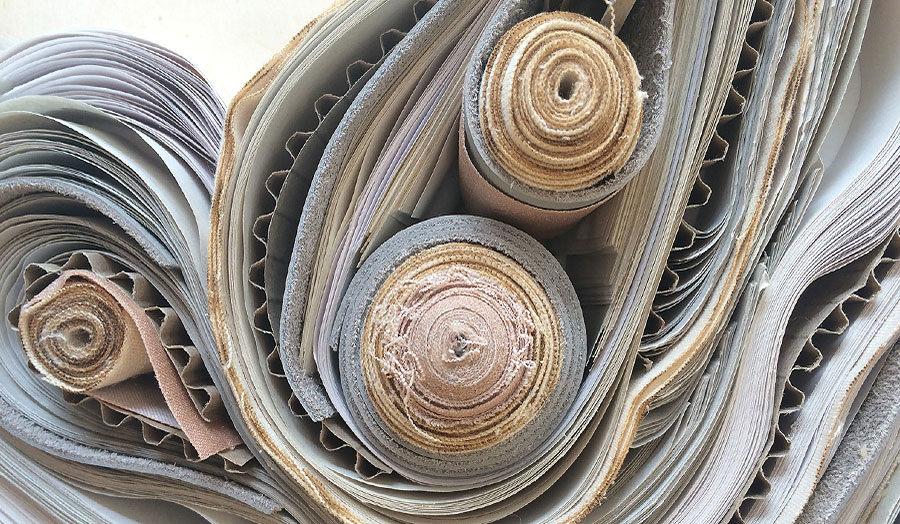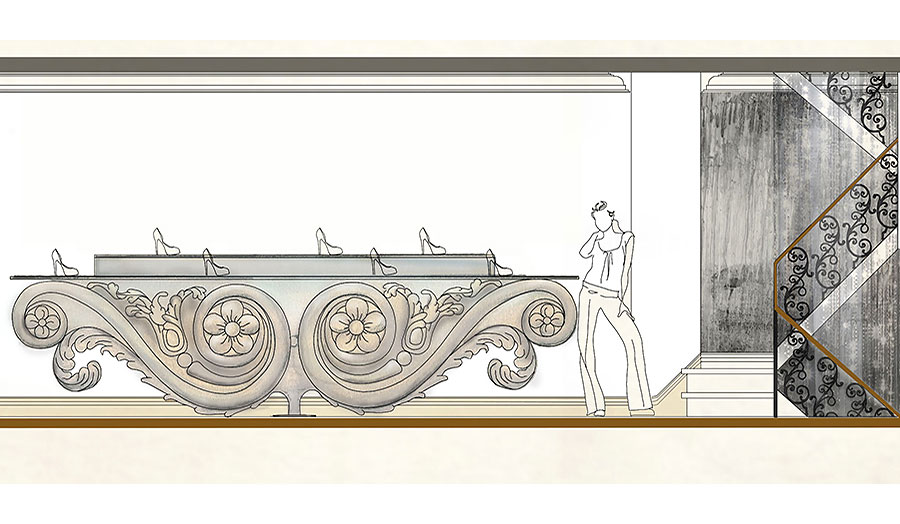 Interior design leitmotif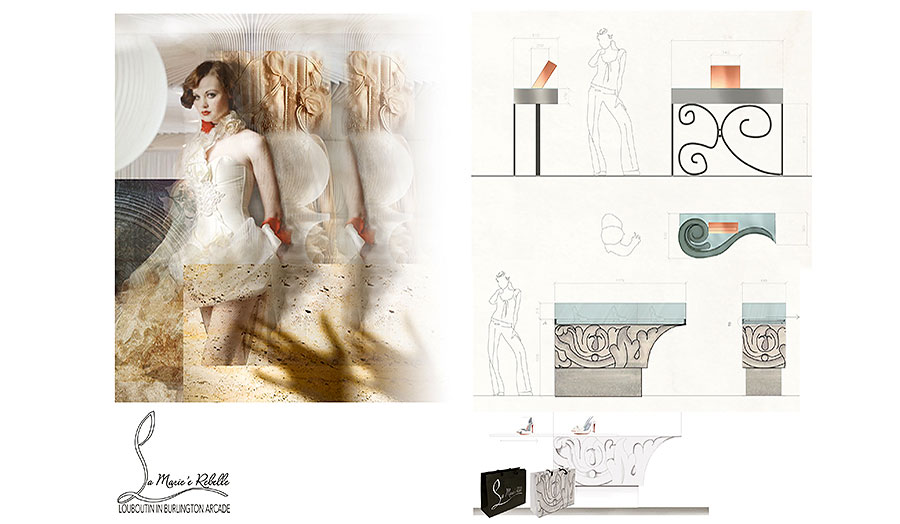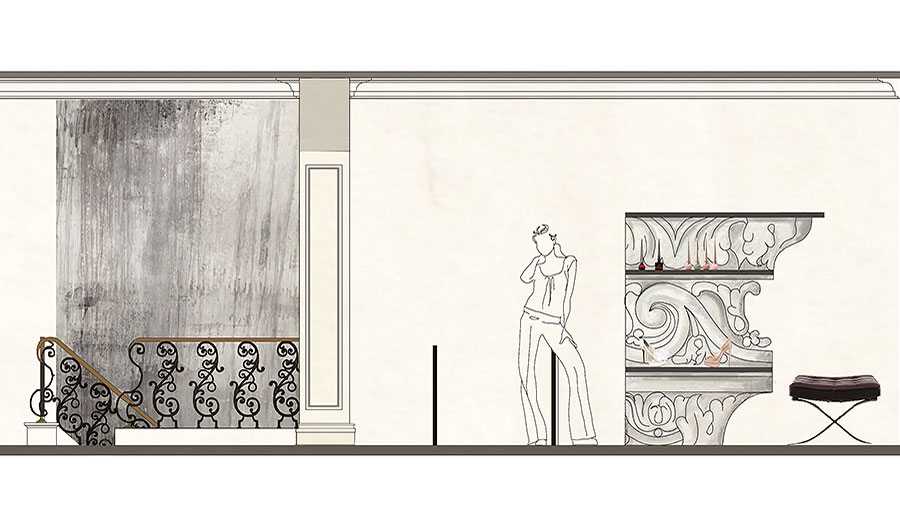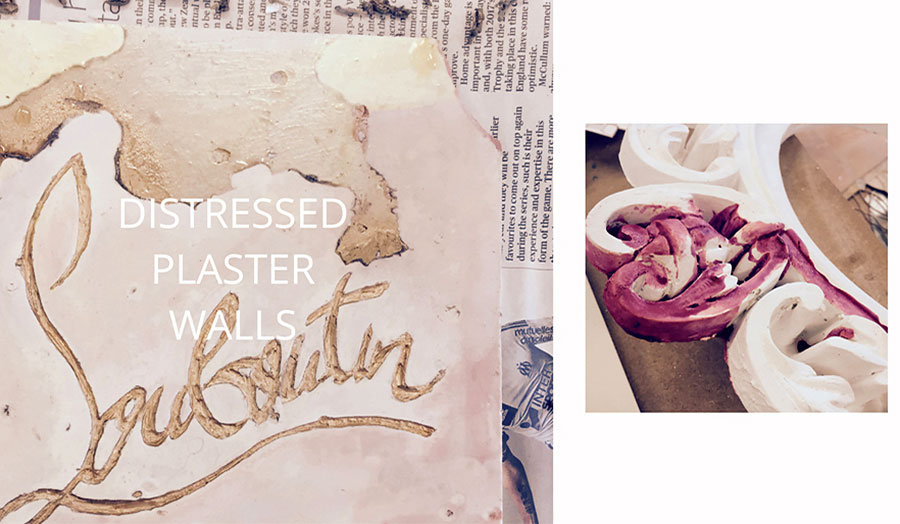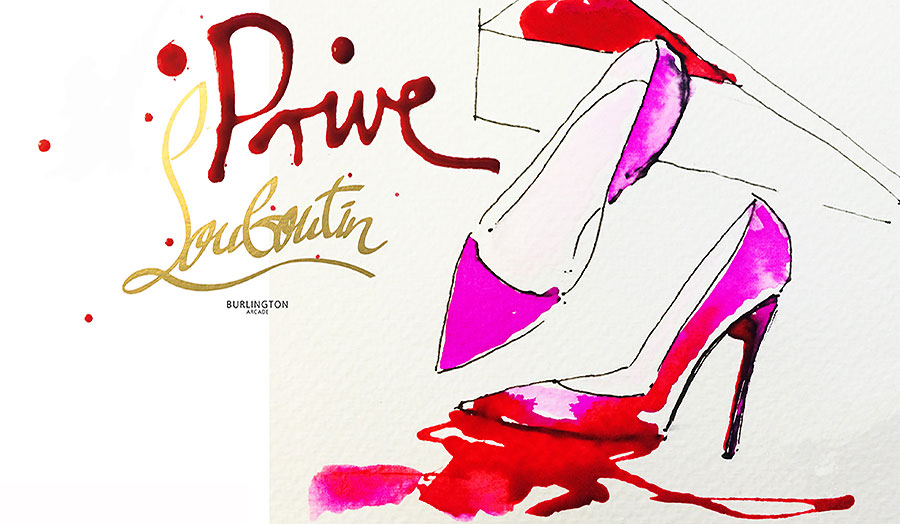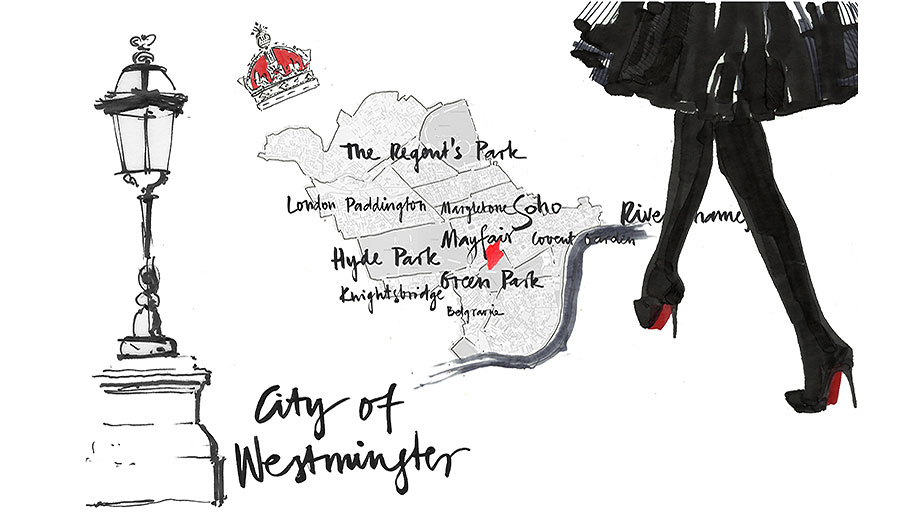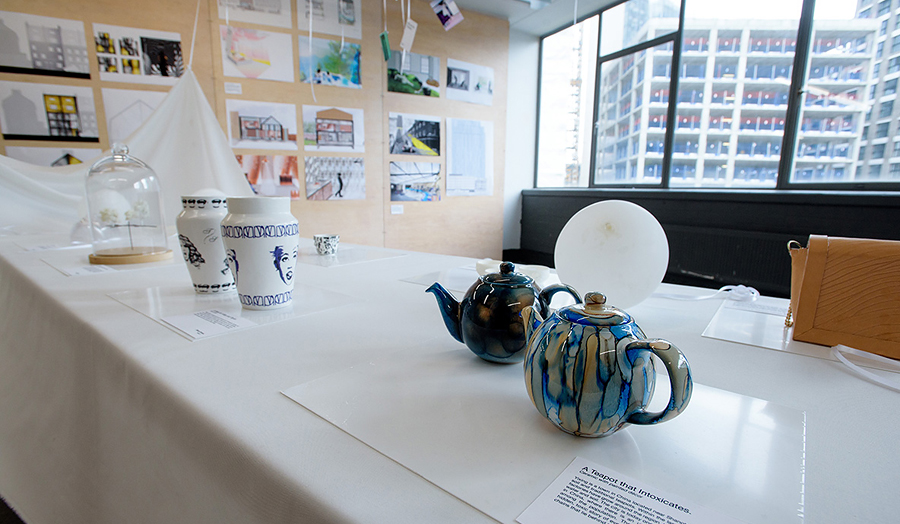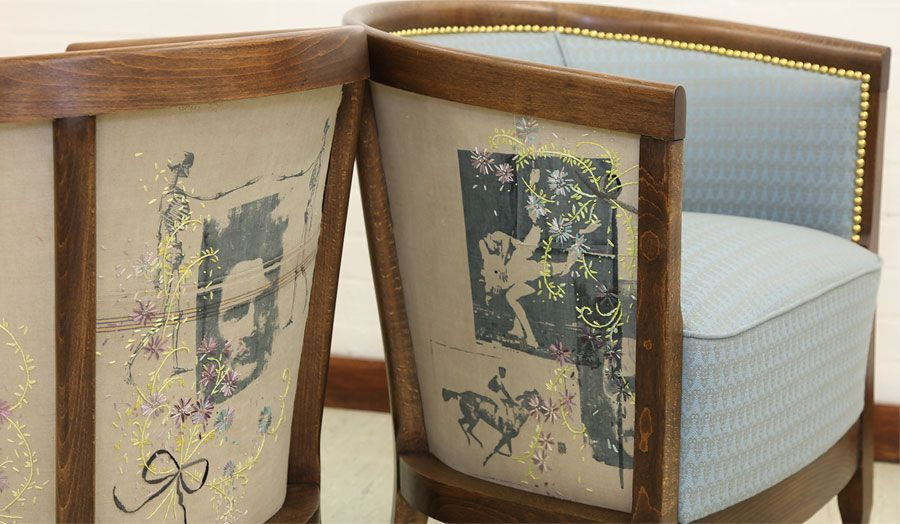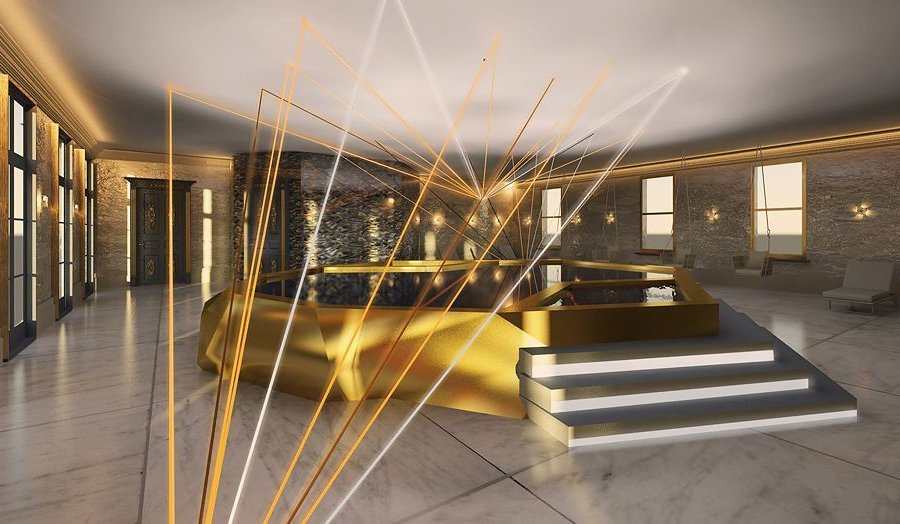 Close-up of Charlotte Born's first year project considering Victorian children working in factories
Stoke Newington Town Hall screen print by Arianne Erlicher
Ragged School design for singer Lana Del Rae's character home by Billie May Ukairo
Making materials samples of green, blue and yellow tones by Blandine Carminati
"If Walls Could Talk" project on structures and shadows, examining gentrification through markets by Carole Mealin Vazquez
Elena Hopwood's first year material and light investigation
Details and annotations on the design for a coworking space in a Middlesex Street Estate business area by Emily Summers
Ewelina Ruminska's Burlington Arcade Louboutin mood board
"If Walls Could Talk" broken chair by Ioana Curuntu
Proposed interiors for Stoke Newington Town Hall with colour palette by Manon Gabet
Amplified Narratives collage by first year Miriam Aggett
Richmond Arts Centre Staircase Elaborate Stucco
Richmond Arts Centre Long Corridor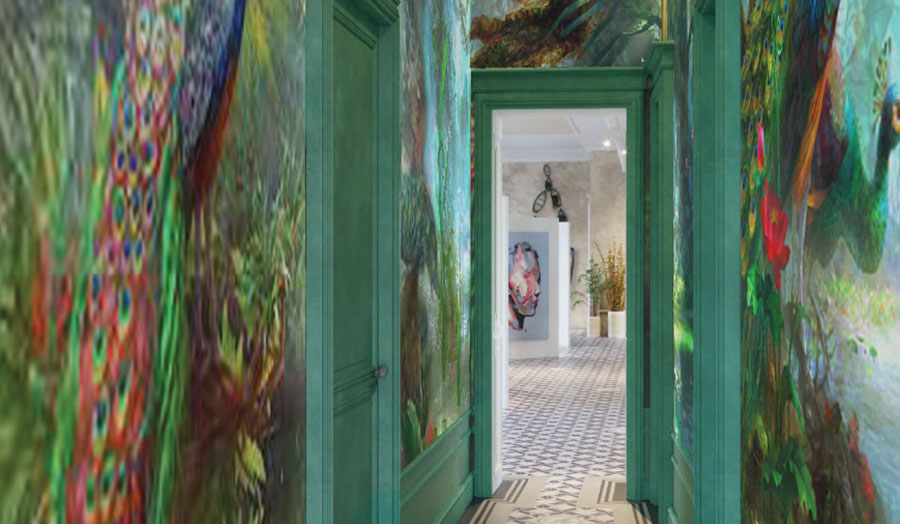 Richmond Arts Centre Corridor Corner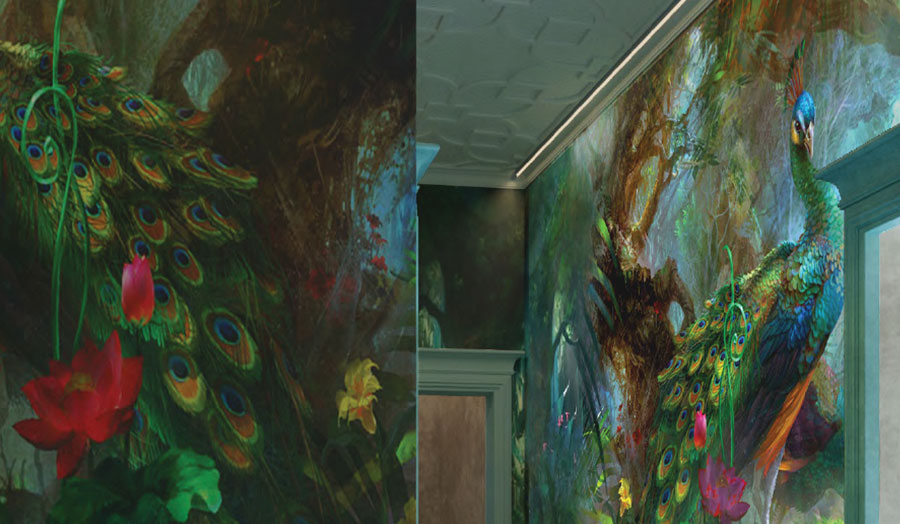 Richmond Art Centre Art Studios
Burlington Arcade Louboutin boutique by Selena Cerami
Street furniture proposal for Middlesex Street Estate by Youngjin Bok
More about this course
Historically, decorative designers have expressed through their work the latest technological and fashion advances, in line with trends that colour our material culture and vernacular history. Important archives are kept with institutions such as the V&A, Geffrye Museum and RIBA which allow us to research sources, methods and approaches for contemporary practice.
You will have the opportunity to explore and develop ideas for historic and modern contexts, acquiring knowledge of graphic skills and composition, fabrication techniques, manufacturing processes, mark-making, material exploration and practice for the intimate and private, or public scales of interior decoration. As a developing designer you will use this knowledge to develop sensory and aesthetically sophisticated decorative environments that communicate emotionally, culturally, socially and physically with you audience.
Throughout the course, you will be asked to consider and position your skills and interests in relation to the industry to develop a portfolio that expresses your individual practice. The course operates within a programme of related interior design undergraduate awards, bringing together best practice from related fields.
Follow @ldnmet_interiors on Instagram for the latest student work and news from the course!
Assessment
A number of assessment methods will be used throughout the course. These range from formative, summative, diagnostic, peer and self-assessment methods to studio based work, workshops, computer-aided design (CAD) and digital projects and exercises.
Entry requirements
In addition to the University's standard entry requirements, you should have one of the following:
240 credits from a Higher National Diploma (HND), Foundation Degree (FdA/ FdSc) or equivalent international qualification in a relevant subject
240 credits from years 1 and 2 of an undergraduate degree (BA/BSc) in a relevant subject at a different institution
a portfolio interview
If you live in the UK you will be invited to a portfolio interview. If you live outside of the UK you will be asked to submit a portfolio via email.
Portfolios and interviews
Your portfolio should be selective, but have enough work to show a range of your interests and talents. We are interested in seeing how you develop a project from beginning to end, not only finished work.
If you cannot bring certain pieces of your work to your portfolio interview, please take photographs and include them.
Physical portfolio
If you are coming in person to your interview we strongly suggest bringing a physical portfolio of work.
Things to bring:
Sketchbooks– we love to see your sketchbooks with ideas and notes, even if they are messy.
Examples of the development of a project from start to finish and the final outcome.
Some work that you are really proud of and want to talk about.
Some work that shows you experimenting with different processes.
Digital portfolio
If you are submitting an online application, please follow these guidelines.
Things to include:
Scans or photographs demonstrating items from the list above.
Storyboarding for motion-based work.
Also include scans of sketchbook pages showing development.
Be sure to check the resolution and overall quality of your image to ensure submissions are not pixelated.
Accreditation of Prior Learning
Any university-level qualifications or relevant experience you gain prior to starting university could count towards your course at London Met. Find out more about applying for Accreditation of Prior Learning (APL).
English language requirements
To study a degree at London Met, you must be able to demonstrate proficiency in the English language. If you require a Student visa you may need to provide the results of a Secure English Language Test (SELT) such as Academic IELTS. This course requires you to meet our standard requirements
If you need (or wish) to improve your English before starting your degree, the University offers a Pre-sessional Academic English course to help you build your confidence and reach the level of English you require.
Modular structure
The modules listed below are for the academic year 2022/23 and represent the course modules at this time. Modules and module details (including, but not limited to, location and time) are subject to change over time.
Year 3 modules include:
This module currently runs:

all year (September start) - Wednesday afternoon
all year (September start) - Wednesday morning

Critical and Contextual Studies (CCS) Level 6 results in an independent dissertation. It builds on two years of undergraduate study that critically engages students in the history and theory of their discipline, its extent and conventions, and its broader social and material context in culture and contemporary practice.

Students undertake an enquiry into a topic of their own choice and, based on this enquiry, develop a sustained critical study in support of their practice, building on techniques and knowledge developed in previous years. This study demonstrates the student's ability to thoroughly research a topic, use appropriate methods of investigation, and work in a methodical and organised way to develop a coherent argument. It affords a sophisticated instrument for interrogating, testing and presenting ideas, and encourages the student to deploy and develop a variety of skills to show how well they can conduct and present a critical investigation.

The module rewards criticality and innovation, and provides a platform for ambitious independent work. To this end, it offers individual supervision designed to support the student's learning. The subject matter of the dissertation can be theoretical, technical, or historical. In terms of format, the dissertation may be envisaged in different ways and can include visual, technical or other non-written material which may form the subject of the enquiry and comprise an integral part of the whole.

The dissertation may be practice-based and include field-work and primary research in its methodology; or it might be academic and theoretical in its outlook and draw predominantly on secondary sources. Its form and approach can reflect a broad range of discipline-specific approaches based on discussion and agreement with the supervisor and/or course leader.

This module currently runs:

all year (September start) - Friday morning

The module provides a link between the completion of their undergraduate studies and interior design practice. It establishes a student's ability to integrate the key areas of their interior design knowledge within the context of their major design project and through this, their readiness for professional practice.
The coursework records and responds to the process of design development and, using a range of specialist contributions, introduces a range of issues, interests and perspectives. The process is recorded, evaluated, presented and reviewed in relation to the comprehensive design project.
At the end of their undergraduate studies the module aims to provide students with the means to demonstrate, through and in relation to their own design work, the extent of their understanding and evaluation of key areas of professional interior design knowledge informing a design project.
This module aims to enable students to demonstrate that within their comprehensive design project they have a knowledge, understanding of and ability to evaluate the following five areas of study and that this is effectively and appropriately communicated:

A. cultural context
B. professional and regulatory requirements
C. environmental and sustainability
D. construction, materials and specification
E. communication

This module currently runs:

all year (September start) - Friday afternoon

This Major Project module enables Interior Design and Decoration students to prepare for independent practice in the workplace or to progress onto higher studies. It is the opportunity to synthesise their specialist knowledge and skills and effectively communicate these. In this module, students will carry out the project conceived and developed in the parallel Project Design and Development module, fully realising it in appropriate physical form by the end of the module.

Students will exercise and display their abilities in selecting, analysing and applying knowledge, skills and understanding to a negotiated and fully researched project in order to properly understand their strengths, interests and position in the field, and the potential for their future professional development.

Students will show that they understand the complex and changing nature of problems in the professional sector of Interior Design and Decoration and can devise and apply realistic strategies for constructing, applying and managing a process designed to provide solutions.

A professional standard of realisation, contextualisation and presentation will be expected, providing the elements for a portfolio of practice with which students may enter the field of employment or self-employment or further studies.

This module currently runs:

all year (September start) - Tuesday afternoon
all year (September start) - Tuesday morning

Together with their Major Project Realisation module, this module is intended to prepare interiors students for independent practice, entry into the professional workplace, or for higher study.

Through synthesis of knowledge of processes and principles, using an appropriate range of intellectual, creative and practical skills, students will research, analyse, design and develop a self-directed project. This will naturally require in-depth investigation of a site, its cultural context, human inhabitation, activity and enterprise through a well-constructed design process involving practical and digital 2D and 3D methods of exploration and communication as a significant body of creative work for public exhibition.

A negotiated and approved proposal will confirm the individual project. Using creative exploration and experimentation, students will undertake research, selection, concept development, material investigation, modelling/ prototyping and visualisation. The final outcome will be produced in the course - specific Major Project Realisation modules, and will be distinctive to the course in approach, scale, communication and visualisation or making and modelling.

This module will ensure that students critique and reflect upon their own work and position in the creative sector. The module emphasises self-direction and personal focus whilst acknowledging external and professional expectations and constraints.
What our students say
"I have the most wonderful memories and I feel emotionally attached to the School. I look up to people like my former lecturers Kaye Newman and Janette Harris; they are strong women who taught me to analyse and think not only about design, but about myself and my surroundings. Awareness is probably the best word to express what I learnt during my studies. Hopefully one day I'll be able to give back what I've learnt and become a lecturer myself. Passion and humility are key words for any designer."
Alessia Bucci, co-lead for the design team behind Starbucks's first ever café on Italian soil
Where this course can take you
As an interior decoration specialist, you'll have the skills and expertise to work in all sectors of the interiors industry from private clients to high-end residential, hotel and retail work. Following graduation, many of our students have gone on to work for some of the best interior design, furniture and architecture practices in London.
Recent graduates have been employed by design companies including Design International, Swarovski, Seen Displays, Turner Bates, Areen, Ayllot van Tromp, Green Room Design and Lumsden Design. Many graduates have gone on to work in TV and film set design, animation, lighting design, art gallery curation and journalism.
Important information about this course
We're committed to continuously improving our degree courses to ensure our students receive the best possible learning experience. Many of the courses in our School of Art, Architecture and Design are currently under review for 2023-24 entry. We encourage you to apply as outlined in the how to apply section of this page and if there are any changes to your course we will contact you. All universities review their courses regularly and this year we are strengthening our art, architecture and design courses to better reflect the needs of employers and ensure you're well-equipped for your future career.
Additional costs
Please note, in addition to the tuition fee there may be additional costs for things like equipment, materials, printing, textbooks, trips or professional body fees.
Additionally, there may be other activities that are not formally part of your course and not required to complete your course, but which you may find helpful (for example, optional field trips). The costs of these are additional to your tuition fee and the fees set out above and will be notified when the activity is being arranged.
If you're a UK applicant wanting to study full-time starting in September, you must apply via UCAS unless otherwise specified. If you're an international applicant wanting to study full-time, you can choose to apply via UCAS or directly to the University.
If you're applying for part-time study, you should apply directly to the University. If you require a Student visa, please be aware that you will not be able to study as a part-time student at undergraduate level.
When to apply
The University and Colleges Admissions Service (UCAS) accepts applications for full-time courses starting in September from one year before the start of the course. Our UCAS institution code is L68.

If you will be applying direct to the University you are advised to apply as early as possible as we will only be able to consider your application if there are places available on the course.

To find out when teaching for this degree will begin, as well as welcome week and any induction activities,

view our academic term dates

.

<!—LinoType Font Tracking Code—>