Studios and units 2016-17
At the start of the year, the leaders of each studio present their studio's themes, position and approach to allow students to choose from a wide range of issues, methods of working and types of projects. The studios and units are presented to year two and three undergraduate students and to postgraduate architecture students between 26 September and 3 October 2016.

Dissertation Studios for Year 3 students are a unique development of cross-school enterprise, Cass Culture, which looks at the history and theory of cultural ideas. This allows students from a range of disciplines to develop their dissertations under the supervision of an expert.
---
Archive studios
Our studios evolve year on year. You can see details of older studios in our studio archive.
Film and Animation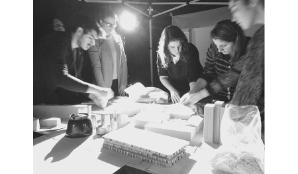 Photograph of Animation-Architecture workshop exploring bricolage and mise-en-scène (2016).
Studio led by Mark Collington, Sandra Denicke, Geraldine Holland, Heidi Yeo, Simone Ten Hompel
Studio 2: Utopian & Dystopian City Visions is a cross-Disciplinary Studio encompassing animation, architecture and jewellery and silversmithing.
Animated documentary still from The Five Senses of Asperger Syndrome by April Slocombe (2016).
Studio led by Mark Collington
Studio 5: From Metanarrative to Poetic Narrative will help you explore both traditional and more avant-garde approaches to narrative.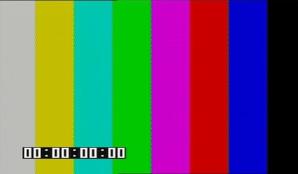 We Make Film
Studio led by Peter Hewitt, Elaine Pierson
Studio 06 We Make Film is an innovative student-led production company located within Cass Film.
Professional Diploma in Architecture (RIBA part II)
Studios at The Cass by year