Unit brief
Amongst settings of scarcity and fragility experienced by urban residents, there are embedded examples of inventive city-making. These offer rich and fertile ground for studying how locally-sourced resources are being transformed through residents engaging with the opportunities available to them within dynamic cities. It is incumbent on architects in these circumstances to support the growth of new nesting-places for sharing and to promote generosity in the act of making – involving craftspeople and residents in the use of materials, spatial resources and infrastructure to engage with and contribute to the culture and freedoms available.
South London and Kathmandu Valley
This year Unit 6 will investigate civic assemblies emerging around evolving city infrastructures, beginning with south London, where cracks and blighted places are intensively re-inhabited by diverse social and material metabolisms around new and upgraded overground railway stations. Second will be the Kathmandu Valley in Nepal, where the dynamic city is extending tarred tendrils out from high-ridge roads to provide exchange assemblies on the edges of medieval urban villages perched on undulating plateaus, retained by wooded escarpments above the holy Bagmati River.
During October, students will share a preliminary Naming Places project, engaging residents in refashioning unused topography around either the existing Loughborough Junction or a re-opened Camberwell Road Station Overground. They will practice fluidly compiling a new architectural order through the scales from material to building, neighbourhood and city.
For the rest of the academic year, students will choose either to extend their Naming Places project or, alternatively apply their investigative experience to develop a project in the Kathmandu Valley. Here, Bagmati Borderlands will build on previous years' projects and our on-going work with 17 families displaced by the massive 2015 earthquake to explore the emerging metabolism of the intensifying borderlands between three urban villages and the agglomerating city.
Calabria project
We are also offering to a maximum of 5 students the Calabria project, which brings the depopulation of Italian villages in close proximity with a growing need to integrate refugees arriving on its southern coast. Given this context, the site will focus on a strip of land from the sea to a mountain spring in the Belmonte region of southern Italy, surveying, negotiating, developing and building imaginative cross-cultural initiatives around and within the town of Belmonte Calabro. Working with real clients, the project has been developed by student-led summer workshops this summer.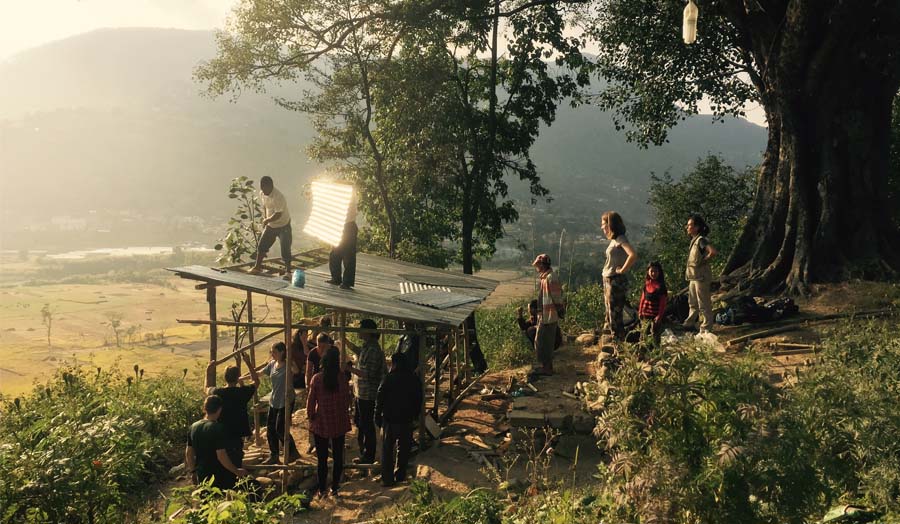 Details
Course
Professional Diploma in Architecture - RIBA 2
Tutor
Maurice Mitchell
Francesca Pont
Dr Bo Tang
Where
Central House, fourth floor studios
When
Monday and Thursday
Professional Diploma in Architecture (RIBA part II)
Cass Studios archive by year