On Intricacy: The Work of John Meunier the Architect
Patrick Lynch will introduce John Meunier, his life and his work, and the themes of the book.
Patrick Lynch will introduce John Meunier, his life and his work, and the themes of the book. Patrick will read from part of the introduction, situating his relationship with John relation to John's work and their shared interests (and friendship). John will then talk chronologically about his work. The talk will be followed by a discussion, chaired by Cass Head of Architecture, Professor Christian Frost.
On Intricacy continues a conversation between John and Patrick that first appeared in Issue 2 of the Journal of Civic Architecture. On Intricacy celebrates the ideas that John has articulated throughout his career. It is not a book about him as such, nor simply a book by him, but a book with him, and it reflects his life's work as an architect and teacher, in the UK and USA. It also includes essays by Meunier, Lynch and the architect Simon Henley, as well as new photography of the Meunier House at Cambridge by David Grandorge.
On Intricacy also documents projects undertaken in collaboration with other architects including The Burrell Collection in Glasgow (with Barry Gasson and Brit Andresen, colleagues in the department of architecture at Cambridge University); Wendon House and Edington House in Cambridge, and the sports pavilion at Essex University (with Barry Gasson); student housing at New Hall Cambridge (with David Handlin); and Gordon House in Cincinnati, where Meunier was head of the architecture school at the university.
Meunier discusses collaboration itself, with colleagues and with clients, as an aspect of the intricate character of architectural creativity. An essay concerning the intricate collaboration between Madame Shroeder and Gerrit Rietveld on the design of Shroeder House in Utrecht is complemented by Making Desert Cities, a meditation on the role of the natural world and social life in the architecture and urbanism of Phoenix (where John was head of the design and planning faculty and now lives), comparing this with the intricacy of traditional desert cities. Intricacy is not only an aesthetic term, although it is a sign of quality in artistic work, as something intrinsic to human situations. Intricacy is something that architecture does or doesn't reflect, and when it does, it tends to be life-like, vital and therefore good.
On Intricacy is a visual and written polemic reflecting the hard-won wisdom of a practical life. On Intricacy is also a biography of sorts of a man born into a relatively recent, but also very different age. It tells an inspiring story from a period of hope and opportunity in the 20th century. On Intricacy will be welcomed by students, historians and practising architects and by anyone concerned with the deep reciprocity of ethics and aesthetics in human ecology and culture.
Image credit: John Meunier in the Journal of Civic Architecture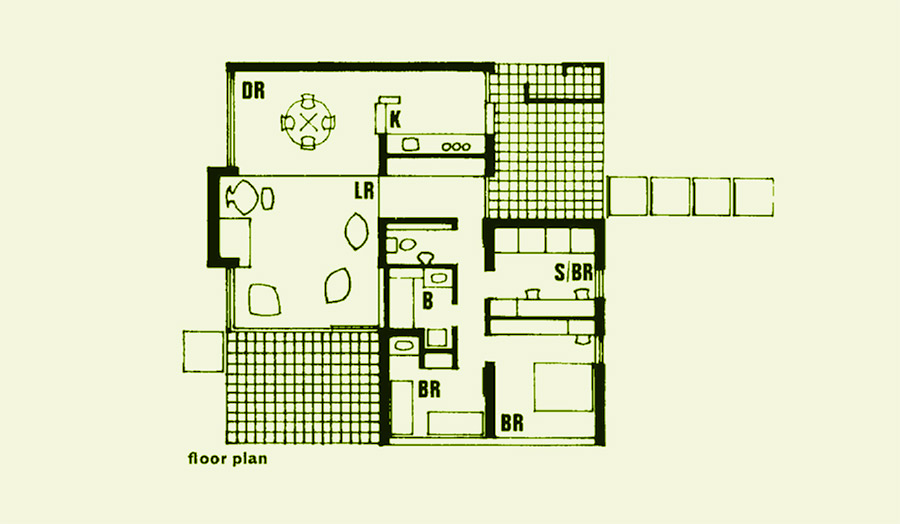 Cass Research Seminar 2019-20