Imagination, Form, Fiction
A talk by Aleks Catina and Dr Sunny Singh.
In his paper entitled Irony and Architecture, Aleks Catina will explore writing as a mode of conceiving of architectural space. This discipline has a long tradition in literature and today is often described as fiction. But what is the relationship of make-believe to the real, and by what means does one shape our understanding of the other? Aleks will talk about a fictional museum in Berlin. Alongside him, creative writing lecturer and novelist Dr Sunny Singh will give her paper Fiction, Architecture and Hotel Arcadia about her 2015 novel 'Hotel Arcadia'. Hotel Arcadia is imagined in layers: as a fictional luxury hotel, as Dante's inferno, and as journeys through other metaphorical, literary, imagined spaces.
The two 20 minute presentations will be followed by a chaired discussion between the presenters and the audience, with the objective of peer review and helping the presenters push their research forwards.
Image credit: Dante's Inferno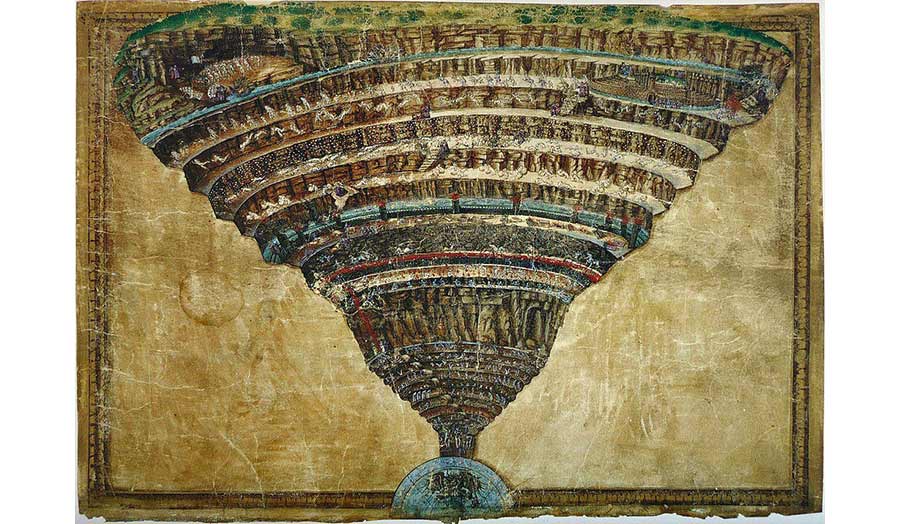 Cass Research Seminar 2019-20