Christian Frost qualified as an architect in 1990 following the completion of his studies at the University of Cambridge.
Christian Frost
Biography
Christian qualified as an architect in 1990 following the completion of his studies at the University of Cambridge and has worked in Australia, Germany and the United Kingdom on buildings ranging from domestic properties to highly specialised arts projects. His postgraduate study concentrated on the transition from Classical to Medieval architecture and following his appointment as a full time academic in 2001 he began to research the history of the foundation of Salisbury resulting in his book Time, Space and Order: The Making of Medieval Salisbury. In 2013 he became the Oscar Naddermier Professor of Architecture at Birmingham City University.
Publications and research
PhD research
Thesis title: The transformation of the European City Festival from the late medieval period to the Renaissance and its relevance to the making of the contemporary city
Research question: Although most European cities have now extended beyond their original boundaries, in the process displaying different theories of urban planning (which inevitably embody particular ideas about the nature of the city), a large proportion of the medieval structure of most European cities remains intact in the layout of the streets, squares and city-blocks of the 'old town'. By studying Florence's transformation from a late medieval republican commune to an early Renaissance state, this analysis aims to understand these formations, their preservation and adaptation, in relation to the festive life of the city—both past and present.

Research activities
Christian has recently published a paper entitled Reclaiming Architectural History: The Baptistery of San Giovanni in Florence in the online journal the Art History Supplement (September 2013).
He has also joint edited a book currently being reviewed by Ashgate discussing the relationship of Bishop Robert Grosseteste to the Cathedral at Lincoln entitled Bishop Robert Grossereste and Lincolne Cathedral: Tracing Relationships between Medieval Concepts of Order and Built Form, edited by Nicholas Temple, John Hendrix and Christian Frost, which includes a paper by Christian Frost entitled Architecture, Liturgy and Processions: Bishop Grosseteste's Lincoln and Bishop Poore's Salisbury.
Contact
Portfolio
The Babtistry of S. Giovanni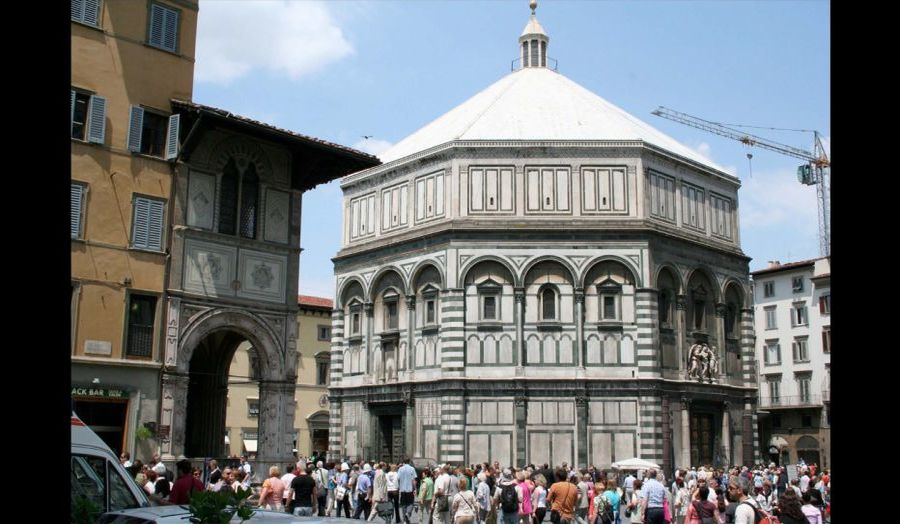 Totila razing the walls of the city