A talk by Sandra Denike-Polcher, Dr. Corinna Haenschel and Dr. Domenico Giacco.
A collaboration between: Sandra Denicke Polcher - Deputy Head of Architecture, The Cass and Dr Corinna Haenschel - Director of Centre for Psychological Well-Being and Neuroscience, City University and Dr Domenico Giacco - Associate Clinical Professor, University of Warwick, Warwick Medical School.
Crossing Cultures is the project title for a research initiative that brings together architecture students from Studio 3 and Unit 6 with students from other universities to work together with locals and asylum seekers in the hilltop village Belmonte Calabro, Italy. Supported by the local not-for-profit organisation Le Seppie since 2016, trust has grown between the participants and helped to begin rebuilding the local community in an area of shrinking towns and economic stagnation. Beside design outputs developed during the academic year and small physical structures made during onsite workshops, very little evidence exists about the benefits for the different participating groups, changes in social identity and sense of community. This summer, a multi-disciplinary collaboration between Architecture, Social & Community Psychiatry, and Wellbeing & Mental Health at The Cass, Queen Mary and City University conducted a qualitative research study interviewing with the participants. The first outcomes of this study show a sense of belonging, created through shared emotional connections during the workshop.
Image: Nicola Barbuto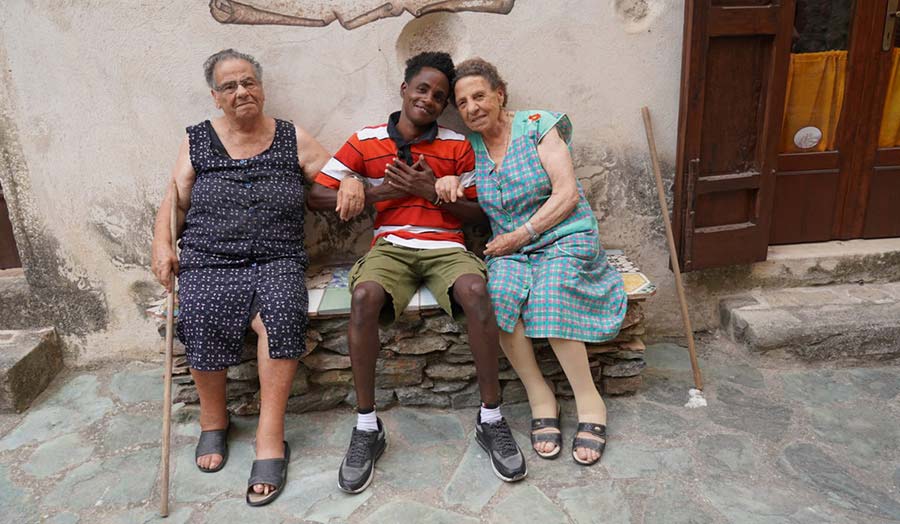 Cass Research Seminar 2019-20