Two senior Cass academic practitioners, architect Tony Fretton and Dr Andrew Cutting, will discuss the relationship between writing and practice, chaired by Anne Karpf, writer and Professor of Life Writing and Culture.
Dr Anne Karpf is a sociologist and author of four books of nonfiction, including How to Age. A columnist for The Guardian, she is course leader of the Creative, Digital and Professional Writing MA and Professor of Life Writing and Culture in The Cass.
Tony Fretton will present a paper entitled Designing and Writing. He says "My study of the relationship between designing and writing originated in my polite refusal to Adrian Forty to give a short exposition on 'the wall' to his MA students at the Bartlett School in London. I did not think I could speak in abstract about something that I thought of as experiential. Subsequently reading Adrian's book 'Words and Buildings' I became keenly aware of how differently architectural writers and designers use words, concepts and arguments. For writers, words, concepts and arguments need to be rigorous in order to bear scrutiny in a lecture or on a page. For designers they need to be slack so that issues of power, ideology, ethics and cultural norms can be fitted together with the designer's own architectural formation, and the project to be presented to clients in understandable terms. Design thinking is associative and its arguments operate between reason and rhetoric."
Tony is a principal of Tony Fretton Architects with James McKinney, David Owen and Guy Derwent. Buildings include the Lisson Gallery London, Red House Chelsea, Fuglsang Kunstmuseum in Denmark (which was shortlisted for the Stirling Prize), the new British Embassy in Warsaw, Solid 11 (a multi-purpose building in Amsterdam), and most recently two apartment towers in Antwerp Harbour and the City Hall of Deinze in Belgium.
Andrew Cutting: I have been using various modes of writing to explore the topic of rooms, enclosure, interiority and sacred space, and will talk about aspects of that, such as the relation between an interdisciplinary academic and a novelistic treatment.
Image credit: Maria Perez Chauvie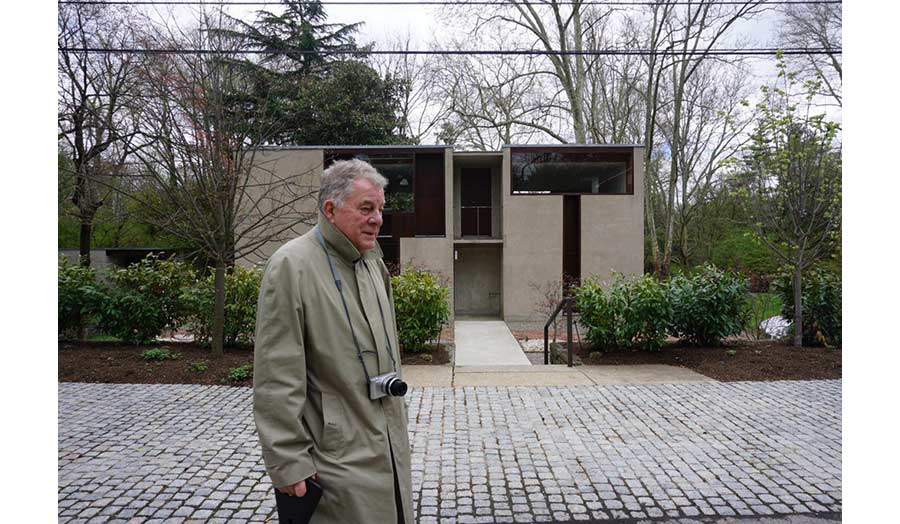 Cass Research Seminar 2019-20