David Grandorge undertakes commissioned work and collaborates with architects, artists and art institutions.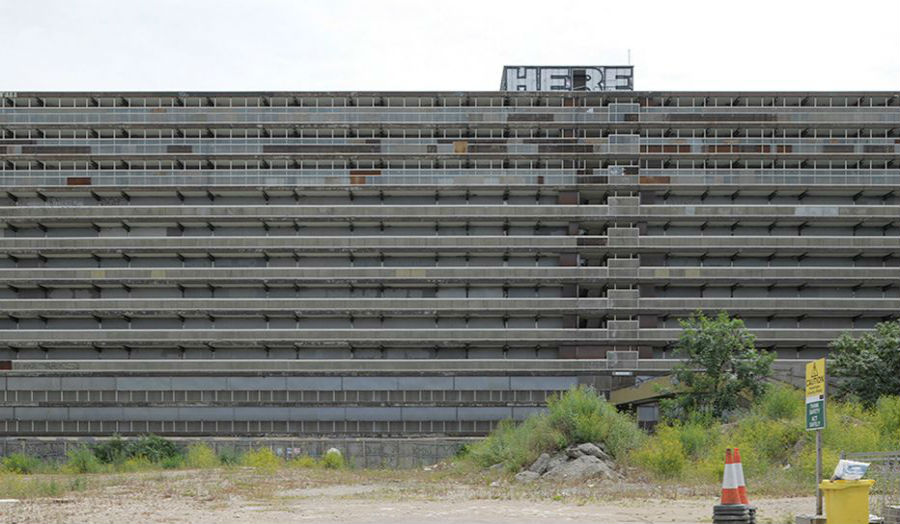 David Grandorge
David Grandorge is a photographer and academic living and working in London. As a photographer he undertakes commissioned work, collaborating with architects, artists and art institutions. He also makes work independently. His work has been shown in numerous exhibitions including the Venice (2008) and Prague (2005) biennales and has been published internationally in magazines, journals and books. He has written several published articles on architecture and photography.

David is also a senior lecturer in structure, construction and materials at the School of Art, Architecture and Design and leads Diploma Unit 7. He has been a visiting lecturer, tutor and/or critic at the University of Bath, Robert Gordon University, Aberdeen, ETH Zurich, Cambridge University and Kingston University.
Courses
Diploma Architecture Unit 7
Research
David's recent projects include The World is Still Beautiful at RAKE Trondheim 23 March-28 April 2013 and Without Sun, a solo exhibition of large, medium and small photographs of spaces, cityscapes and landscapes at Peter Von Kant gallery in Deptford, London from 25 October to 7 December 2013.
Over time, David has developed a body of work that is characterised by visual austerity and laconic expression. He is concerned with pictorial and compositional precision, but welcomes the intrusion of the imperfect, through the depiction of latent occupancy and the exploitation of technical mishaps.
The spaces, objects, cityscapes and landscapes represented in these exhibitions, were photographed between 2000 and 2012. Most of the subjects were not sought out, but chanced upon. The photographs are intended to be autonomous, though a notional seriality has emerged. They are studiously conservative in their use of pictorial space, seeking to be both unremarkable and memorable. Many of the pictures emphasise entropy and the fragility of the human condition. If they fail to offer hope, they might, at least, offer visual solace.
Links
Portfolio
The World is Still Beaufiful