A talk by Fatemeh Safaii Rad and Jenny Nash.
FATEMEH SAFAII RAD's research traces continuity in design, pattern, and motif between the Achaemenid (559-330 BCE) and Safavid (1501-1722 CE) eras: "I will examine how the characterisation of Safavid art as 'Islamic', including the carpets which have been admired and consumed in Europe since the fifteenth century, is problematic, leading to widespread misunderstanding of Persian material culture. I will examine the presentation of Persian art in selected major museums, considering critically the ways in which interpretation of artefacts is conveyed by curators to the public in display, captions, and catalogues." Fatemeh is a PhD student at The Cass.
JENNY NASH will discuss self-portraits taken in photo therapy sessions (which was developed by artists Rosy Martin and Jo Spence). The idea was to work through internal struggles, hoping that something could be drawn from her unconscious, to be considered. "This relationship between me and my photographs became comparable to that of an analyst and an analysand. What I did not expect however, was that when curating these images for my final show an unconscious narrative presented itself within the triptychs and diptychs. It was about a father figure I looked up to but who had disappeared from my life." This topic is something Jenny intends to explore for her PhD.
Image: Jenny Nash, self portraits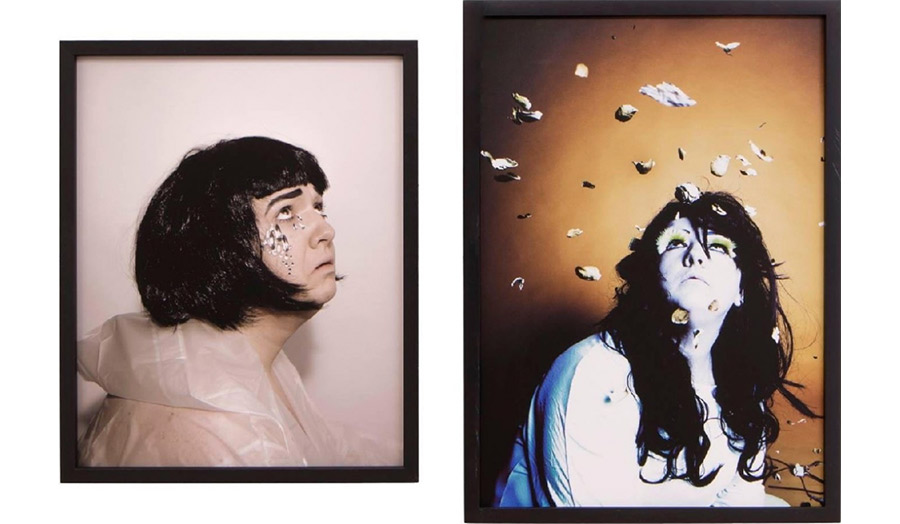 Cass Research Seminar 2019-20