Textiles graduate wins major design prize
Nanci Byrne-Lynch has won the Sanderson Design Group Award, and will now take up a 12-month paid internship in one of the Sanderson Design Group studios.
Date: 4 July 2022
Nanci Byrne-Lynch, who recently graduated from London Met's Textiles BA programme, has won the Sanderson Design Group Award at New Designers 2022.
As part of her prize, she will receive a 12-month paid internship which will be based in one of the 7 Sanderson Design Group studios.
She said, "I'm incredibly excited to have won this award. The graft I put into my projects has definitely paid off and I feel lucky to have the tutors on my Textiles course. James Hunting and Karen Coughlan have been a huge influence on my process and thinking, enabling me to be confident in my work and to push myself to be innovative in design.
"The future is open and full of opportunity, I'm looking forward to learning all the industry ways at Sanderson and seeing my work in production"
The Awards looked for designers to demonstrate how their collection expresses confident use of pattern and colour to evoke a specific mood through interior furnishings.
The judges sought a collection that recognises the aspirations and requirements of today's customer and demonstrates creativity, innovation and commercial understanding through a strong concept, exceptional use of colour, and iconic designs that are inspiring and new.
The judges said, "We loved Nanci's enthusiasm for art and crafts and archival prints. We feel she brings a new energy to historical design."
This is just the latest success for Nanci, who last year was shortlisted for the COVER Carpet Design Awards for her innovative rug designs.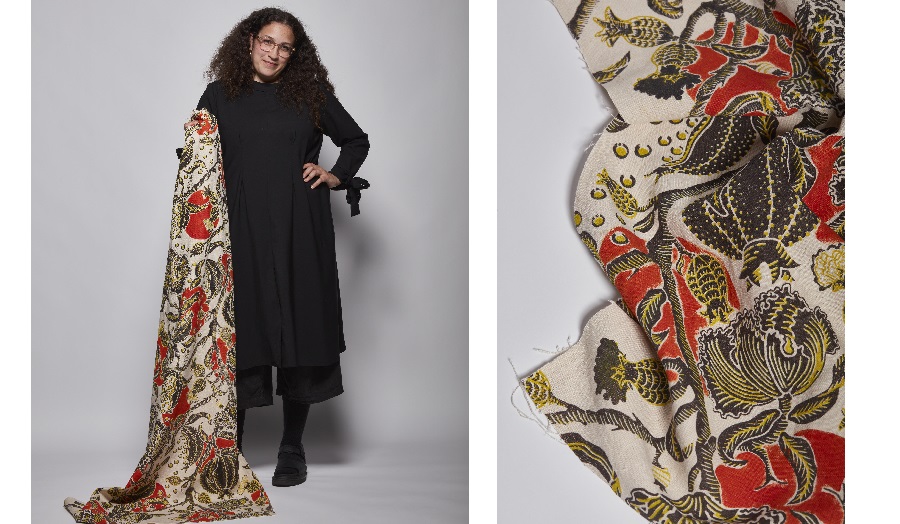 More information on: