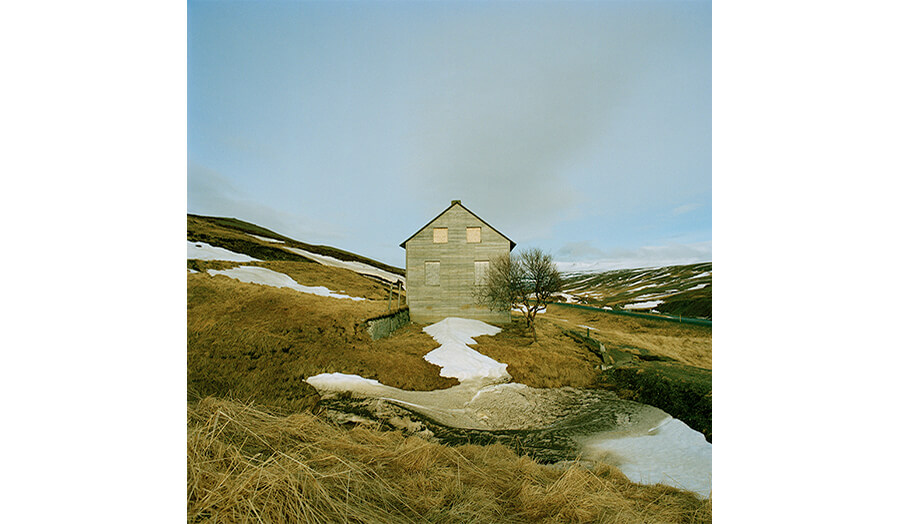 Paula Leonardi
London-based photographer of Italian origins, Paola Leonardi studied on the MA Image and Communication at Goldsmiths College then worked as assistant for various photographers.
Since 2007 Ms Leonardi has worked freelance for private and corporate clients, as well as developing personal photographic projects. In 2009 she successfully completed a PGCE at University of East London and she is a Fellow of the Higher Education Academy.
From 2012 to 2018 She was a Lecturer in Photography at University of Suffolk. Paola Leonardi joined London Metropolitan University in 2015 as Senior Lecturer in Photography and became Course Leader of Fashion Photography – BA (Hons) in 2018.
Paola's work is concerned with the representation of cultural identity, its shifts and states of transition and how these relate to the territories we inhabit. Her practice is rooted in concepts of human geography and utilises a straight visual approach that combines landscape and portraiture.
Since 2016, Paola has collaborated with the European University Institute (Florence) to create a body of photographic work that visually represents the migration crisis at the edges of Europe. This body of work supports the anthropological research project EU Bordercare, and is currently being exhibited in various locations around Europe.
Course Leader for Fashion Photography – BA. Currently teaching Personal Project modules at Level 4, 5 and Level 6.
Group Exhibitions and Photography Festivals
2019
'Shifting Stances' group exhibition (curator and exhibiting artist) at Museo Palazzo Riso, Palermo, Italy
2018
Exhibition "Borders" organized by Shutter Hub at Bridewell Theatre Gallery, London. ShutterHub.org

Shutter Hub Open 2018, Truman Brewery (London) and 5&33 Gallery (Amsterdam)

Ginnel Photo Festival, Suffolk. Award Winner.
2017
Royal Photographic Society, selected for the International Photography Exhibition 160 showcased at Truman Brewery (London) and other 3 locations in the UK.
2016
"Territorial" group exhibition (curator and exhibiting artist) at The Bank Space Gallery, London Metropolitan University. Part of East London Photomonth.
2015
Copenhagen Festival of Photography, selected for "The Censored Exhibition" with the body of work "Borderlands: The Edges of Europe"

"'Who Gets Carried Away By Europe" Award, The Jungen University, Berlin. Award exhibition – finalist selection
Solo Exhibitions
2016
2014
"Borderlands: The Edges of Europe" Solo exhibition, The Waterfront Gallery, Ipswich
Lectures and Artist Talks
2019
2018
Publications
"Borderlands. Istantanee ai Confini dell'Europa" Leonardi, P. (2020) in "Il Dialogo Creativo 2020: Parole Sull'Europa" edited and published by Il Dialogo Creativo.

Royal Photographic Society IPS 160 exhibition catalogue 2017

Copenhagen Festival of Photography 2015, catalogue. "Borderlands: The Edges of Europe" project.

Copenhagen Festival of Photography 2014, catalogue. "Undrawn Hours" project

La Repubblica (newspaper- Italy) "Borderlands: The Edges of Europe" featured, June 2013

Vignette Magazine "Undrawn Hours" featured 2012

Darwin Magazine "Borderlands: The Edges of Europe" with an essay by Victoria Cheape, Vol. 6 November 2016

La Repubblica (newspaper – Italy) "Undrawn Hours" featured April 2011

Landscapes Stories Magazine "Undrawn Hours" featured in Issue 04 2011
Online Press Releases