London Met's Photography BA named Association of Photographers 'Course of the Year'
Course leader James Cant was also voted AOP Lecturer of the Year, while students Kasia Kowalska and Giulia Ballarin were nominated for their photography.
Date: 27 June 2022
London Met's Photography BA course has won the Association of Photographers (AOP) Course of the Year Award, while course leader James Cant was voted AOP Lecturer of the Year.
A total of 21 courses were nominated and out of 38 individual lecturers, James was "the clear winner."
In nominating him, one student said, "James has been an incredible course leader and tutor throughout all three years. He encourages and celebrates your achievements, he is also there when you need support, advice.
"He would always think what's best for you as he simply cares so much. I couldn't be more lucky to have joined this university, and a big part of my decision was meeting James and having a conversation with him. I couldn't recommend him more for this award, if anyone deserves it, it's definitely him."
Additionally, two students from the course were shortlisted for the Awards.
Kasia Kowalska was nominated in the People category, which was judged by photographer and director Charlie Clift; while Guilia Ballarin was nominated in the Things category, which was judged by Sarah Thomson, Head of Art Production at Ogilvy OneUnilever.
Kasia said, "When I was a finalist in AOP Student Awards 2021, I had hoped that I would continue to have something to say in the future. It turns out, maybe I still have!
"It is true that achievements and recognition in one's chosen field will bring a sense of validation and a confidence boost for one's ideas and creativity like no other, but it can also feel overwhelming. It was the photographer Wendy Carrig's advice that steadied me: becoming a finalist does not mean you will never again become a finalist; nor does it mean that you will definitely become a finalist in the future. You just stay true to what you do, and you carry on.
"Since last year's awards and throughout my second year, I carried on, and my work has continued to evolve under the dedicated guidance of my tutors, underpinned by the feminist art theory and especially by the work of Griselda Pollock.
"Through numerous discussions, tutorials, tasks and peer reviews during the degree course your work and ideas undergo transformation, become distilled and ultimately – hopefully – become more robust and representative of the core values of your practice.
"In this sense, my second year has been very special for me. As BA Photography students, we designed content for Socket Magazine Volume 2 edited by Yiannis Katsaris, and created a new, permanent magazine section titled (wo)manifesto which champions women photographers and the female gaze. As part of Work Related Learning, we put together Full Plié, a photography exhibition throughout Aldgate campus celebrating Women's History Month 2022 curated and devised by Ania Dabrowska which examined the various roles women perform in society. It is at Full Plié that my finalist image was first exhibited in the Aldgate Library windows and was fondly nicknamed by the curator 'Blue Mama'."
The AOP is the leading organisation for photographers and image-makers working in the creative industries. Its membership has included some of the most influential photographers in the history of the art form. For over 50 years, members' work has appeared in magazines, advertising campaigns, books, newspapers, magazine, exhibitions and cultural events the world over.
The AOP Student Awards were established in the early 1980s, to recognise and highlight emerging photographic talent in further education institutions across the UK.
James Cant, course leader for Photography BA said, "We are all really delighted for Giulia and Kasia and to see their wonderful work recognised in this way by the Association of Photographers. A huge congratulations to both these very talented students."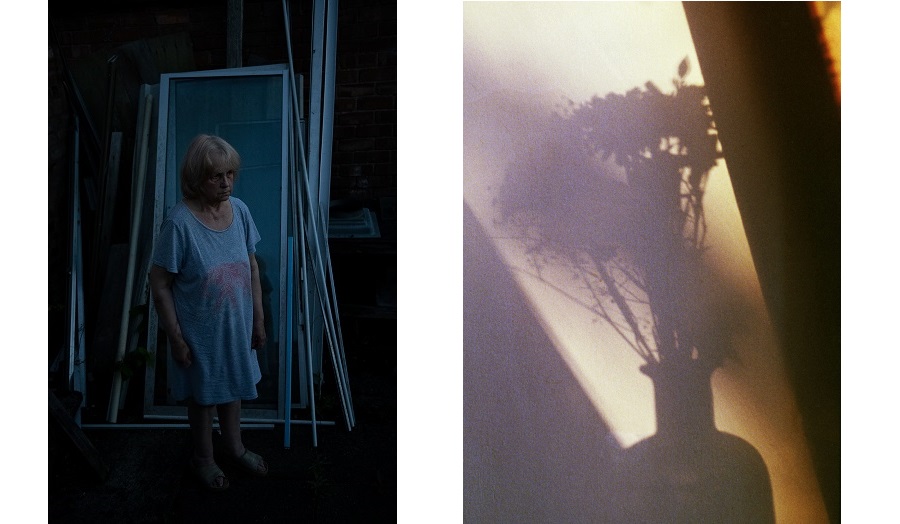 More information on:
Images: nominated photography by students Kasia Kowalska (left) and Guilia Ballarin.