The 2022 Graduate Fashion Showcase from The School of Art, Architecture and Design at London Metropolitan University will take place on 9 June, 5.30pm.
London Metropolitan University's Fashion BA (Hons) course presents Filth and Finery, a theatrical performance showcasing London's most talented & creative fashion graduates on 9 June at 5.30pm at the iconic East End Wash Houses
About Filth and Finery
The arts have always been a place of resistance and anarchy, challenging the status quo and demanding space for new voices and talent. Every decade presents a new movement, a new direction from the music and fashion scene of Jubilee, London, 1977 and through every decade since.
Now in London 2022, change is needed more than ever. This is the time for a new generation of designers, stylists and artists, refusing to play by the same rules and creating a platform to showcase their ideas we present to you: Filth and Finery - a revolution in fashion.*
The exhibiting designers are Claudia Lerario, Neve Carter, Saffy Jones, Linda Montenegro Ortiz
Dolsie Pyman, Carlota Von Rein, Claudia Vargas, Willow Stone, Reunne Green, Maia Eastwood, Sade Otiti and Mary Gurraj.
Talking about Filth and Finery, Course Leader Steph Aman said, "Our Fashion team set out on a journey three years ago to nurture, educate and guide this most elite and diverse group of students we are proud to have taken this journey with them to see them exceed our expectations and push the boundaries of creativity."
Filth and Finery is free to attend but you must book in advance on Eventbrite.
The event is part of the Summer Show season at the school of Art, Architecture and Design which includes a host of theatrical performances, exhibitions and other events
*For the full experience, at the end of the live performance, visit the viewing booth and psychedelic pod. We kindly remind our patrons, please leave quietly! No spitting, No fighting, No smoking, please! Thank you.
Image: Work shown by Carlota Von Rein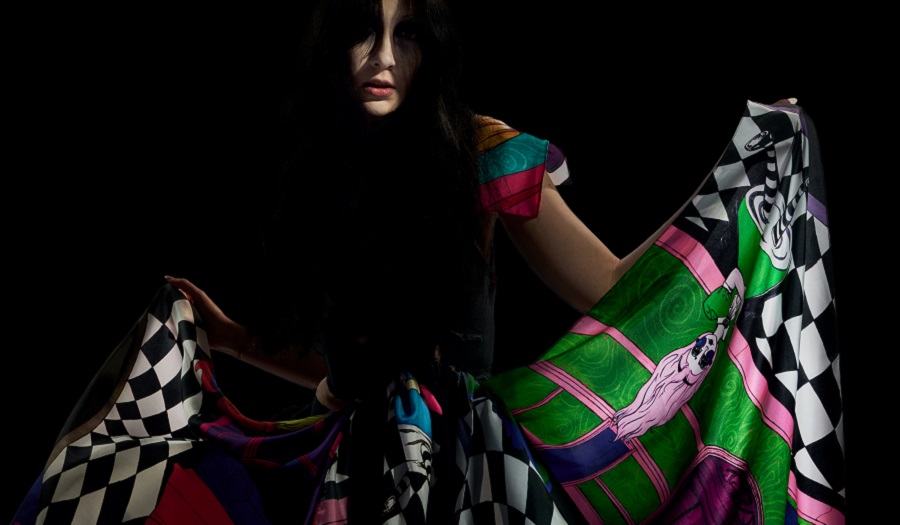 Filth and Finery
Thursday 9 June, 2022, 5:30 PM
Book your place on Eventbrite

London Metropolitan University
The Wash Houses
25 Old Castle Street
London
E1 7NT