Africa Fashion: shifting the geography of global fashion
London Met's Professor Wessie Ling will take part in a conference at the Victoria & Albert Museum, in conjunction with their Africa Fashion exhibition.
Date: 19 October 2022
Professor Wessie Ling at the School of Art, Architecture and Design, and Director of CREATURE has been invited to be part of a roundtable discussion in the upcoming Africa Fashion Conference at the V&A.
Organised in conjunction with the V&A's exhibition Africa Fashion (2 July 2022 - 16 April 2023), this conference provides a forum for the sharing and exchange of ideas and knowledge around contemporary African fashions. The exhibition celebrates the irresistible creativity, ingenuity, and unstoppable global impact of contemporary African fashion creatives.
African creatives are shifting the geography of global fashion. The vitality of the scene is irrepressible, its creativity limitless. This conference seeks to expand the current field of research, recognising the abundance of fashions across Africa, as varied and diverse as the continent itself, and the myriad ways of thinking about them. It will take an interdisciplinary cross-cultural approach. Contributors include the academic community, fashion and textiles practitioners, designers, artists, photographers, industry experts, and museum professionals.
The conference focuses on fashion on and from the African continent from the 19th century to today.
The aim of the roundtable discussion is to draw out the common themes or concerns that emerge across the two days of the conference. Dr Christine Checinska, roundtable chair, curator of African and African Diaspora Fashion at the V&A and lead curator of the Africa Fashion said, "we are keen to have Professor Ling's input in order to set the Africa fashion discussion into the wider context of global fashions." Alongside Professor Ling on the roundtable are Bunmi Fabode (Ìtòbi Projects), Sunny Dolat (The Nest Collective), and Eunice Olumide (Model and Broadcaster).
The overall format of the conference will be hybrid with some papers being delivered in person and others being delivered via a digital platform. The two-day conference will take place in Hochhauser Auditorium at the V&A on 18 - 19 November. The roundtable discussion will be in person on 19 November. The conference will also be live-streamed.
Image: V&A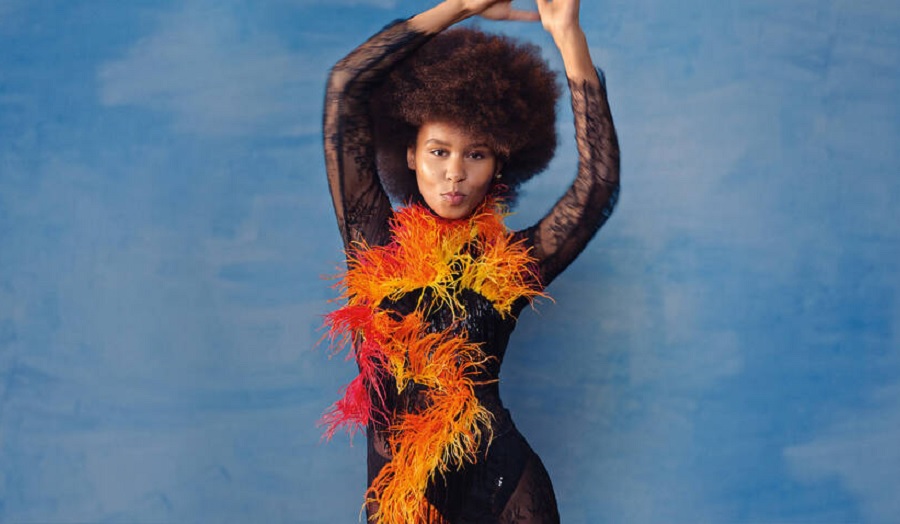 The tickets for the Conference are now on sale and can be booked via V&A's website.