London Met student wins Gold Award at the 2023 Association of Photographer's Student Awards
London Met's BA Photography was also voted 'Course of the Year' and course leader James Cant was also voted 'Lecturer of the Year'.
Date: 3 August 2023
The Association of Photographers (AOP) has announced that the Gold award in the 'Places' category has been awarded to London Met photography student Cristina Filimon. The AOP Student Awards, founded in the early 80s, were established to recognise and highlight emerging photographic talents across the United Kingdom. 
London Met student Kitty (Kasia) Kowalska also received a Silver AOP award in the same category, alongside students from Falmouth University. 
Krishna Seth, photography editor at The Economist, judged the 'Places' category. "It was such a pleasure judging the AOP Student Awards for 2023. Such a wide spectrum of entries within the [Places] category, but for me the Gold and Silver winners shone through." 
Association of Photographers CEO Isabelle Doran said she was:  "Very pleasantly surprised to see such a wide range of different styles and techniques embraced for this year's Student Awards, including a number of motion entries and several classic photographic techniques such as cyanotypes. Beautiful, thoughtful and provocative." 
Impressively, for a second year in a row, the BA Photography course was voted AOP Accredited Course of the Year. In addition, James Cant, course leader for Photography, was also again awarded the AOP Lecturer of Year Award.
Anne Markey, Head of the School of Art, Architecture and Design, was proud to hear of London Met's success at the award show. "It is so great to see the course and James receive this recognition. Awards like this really underline the hard work that goes into making the course so innovative and enjoyable for the students, which is evidenced in the strength of the student's work"
London Met's film production and photography courses are third in the UK for teaching quality and fourth in the UK for student satisfaction in the Guardian University Guide 2023. 
The student finalist's work and photography was exhibited at the 'Free Range' graduate show, held at the Truman Brewery in Shoreditch and has now been made available online on the AOP website. Alongside the show, the AOP is launching their 'Starting Out' programme for 2023 which will consist of a series of free talks and folio reviews for photography graduates and students.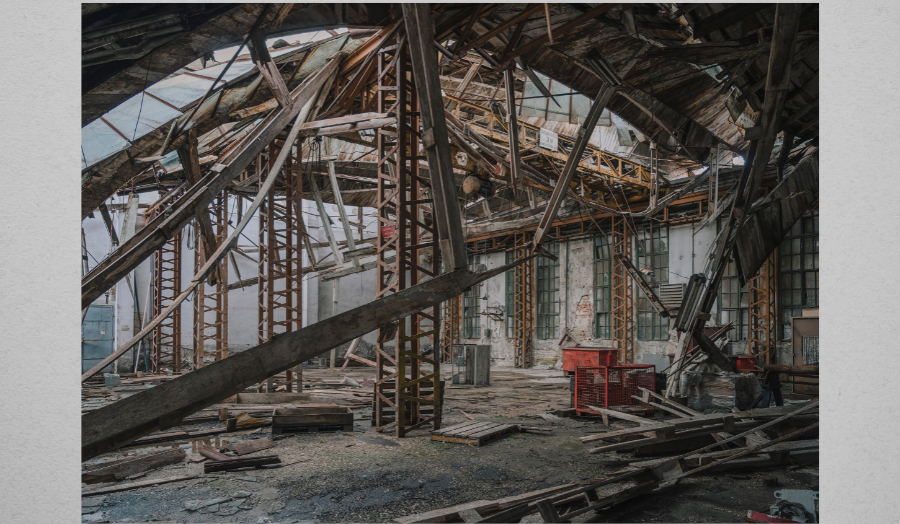 Photo: Cristina Filimon's 'Iron' (2023)