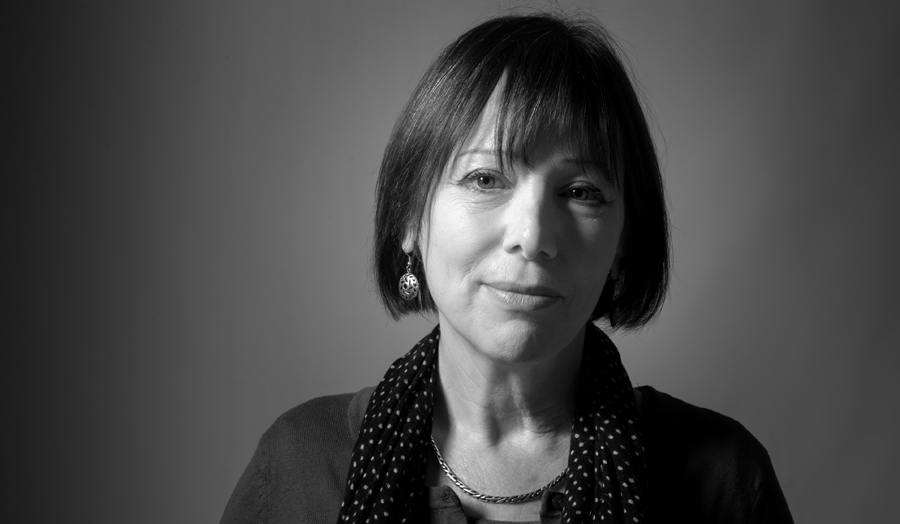 Anne Karpf
Dr Anne Karpf is Professor of Life Writing and Culture. A writer, sociologist and award-winning journalist, she teaches on the Creative, Digital and Professional Writing MA and is one of the organisers of the University's Centre for Life Writing and Oral History (CLiOH).
Her books include Doctoring the Media: The Reporting of Health and Medicine (Routledge) and The Human Voice: The Story of a Remarkable Talent (Bloomsbury; Bloomsbury USA; and translated into German, Japanese and French). How to Age was published in the UK by Pan Macmillan, in the US by Picador and has been translated into ten languages. She co-edited A Time to Speak Out: Independent Jewish Voices on Israel, Zionism and Jewish Identity (Verso). Her new book on women and the climate crisis, How Women Can Save the Planet (Hurst), was published in 2021.
Anne teaches creative nonfiction and research methods. She supervises undergraduates, postgraduates and PhD candidates.
Anne is an active researcher. Her wide research interests include gender and the climate crisis, life writing, the human voice, media history, Holocaust studies, psychoanalysis, representations of health and medicine and ageing.
Recent book chapters
Foreword, in Nicholas Chare and Dominic Williams, eds., 2019 (in press). Testimonies of Resistance: Representations of the Auschwitz-Birkenau Sonderkommando. Oxford: Berghahn Books.
'Beyond the consulting room: Winnicott the broadcaster' in Angela Joyce, ed., 2018. Donald Winnicott and the History of the Present. London: Karnac.
'Recreating lives: the possibilities and limits of creative nonfiction' in M. F. San Miguel and C-P. Neumann (eds.), 2018. Taking Stock to Look Ahead: Celebrating Forty Years of English Studies in Spain. Zaragoza: Prensas de la Universidad de Zaragoza.
'The cancer memoir: in search of a writing cure?' in Jonathan Burke, ed., 2013. The Topic of Cancer: New Perspectives on the Emotional Experience of Cancer. London: Karnac.
'Chain of Testimony: The Holocaust Researcher as Surrogate Witness' in Nicholas Chare and Dominic Williams, eds., 2013. Representing Auschwitz: At the Margins of Testimony. Basingstoke: Palgrave Macmillan.
'"C'est Bien Une Femme Qui Parle": Du Préjuge A L'Androgynie. La Voix Dans La Sphère Publique', in Anne-Marie Bernon-Gerth et al (eds), 2012. Les Médias à l'Epreuve du Réel. Michel Houdiard Editeur.
Recent academic journal papers
'Listen! The human voice as a neglected psycho-social research resource and topic', Journal of Psycho-Social Studies, vol.11, Issue 2, October 2018.
'Speaking Sex to Power? The Female Voice as a Dangerous Instrument', Imago. Studi di cinema e media. Ears Wide Open. Il paesaggio sonore negli studi di cinema e media, 14, 2017. pp. 27-36. ISSN 2038-5536.
'The post-Holocaust memoir: 20 years after 50 years later', Mnemosyne, o la costruzione del senso (10), 2017. pp. 63-72. ISSN 978-2-87558-564-6.
'Constructing and Addressing the "Ordinary Devoted Mother": Donald Winnicott's BBC broadcasts, 1943-62', History Workshop Journal, issue 78, autumn 2014, 1477-4569.
'The human voice and the texture of experience', Oral History, autumn 2014, volume 42, issue 2, pp.50-55, ISSN 0 143 0955.
'The pleasure of immersion: Some thoughts on how the Singing Detective sustains narrative', Journal of Screenwriting, vol. 4, issue 3, August 2013, pp.59-73, ISSN 1759-7137.
'The Sound of Home? Some Thoughts on How the Radio Voice Anchors, Contains and Sometimes Pierces', The Radio Journal, vol. 11, no 1, April 2013, pp.309-315. ISSN 1476-4504.
Some recent broadcasts
'The Right Pitch: Why women's voices are deepening', France 24 TV, September 2018.
'Crossing the Age Divide', BBC World Service, April 2018.
'Living Longer Lives: Blessing or Curse?', BBC World Service, July 2017.
'From Donald Winnicott to the Naughty Step', Archive on 4, BBC Radio 4, May 2013.
'Spoken Like a Woman', Archive on 4, BBC Radio 4, February 2013, repeated January 2018.
Regular appearances on BBC World Service Weekend.
Some columns and features
Email: a.karpf@londonmet.ac.uk