Sunny is an internationally acclaimed, award-winning writer of fiction and creative nonfiction.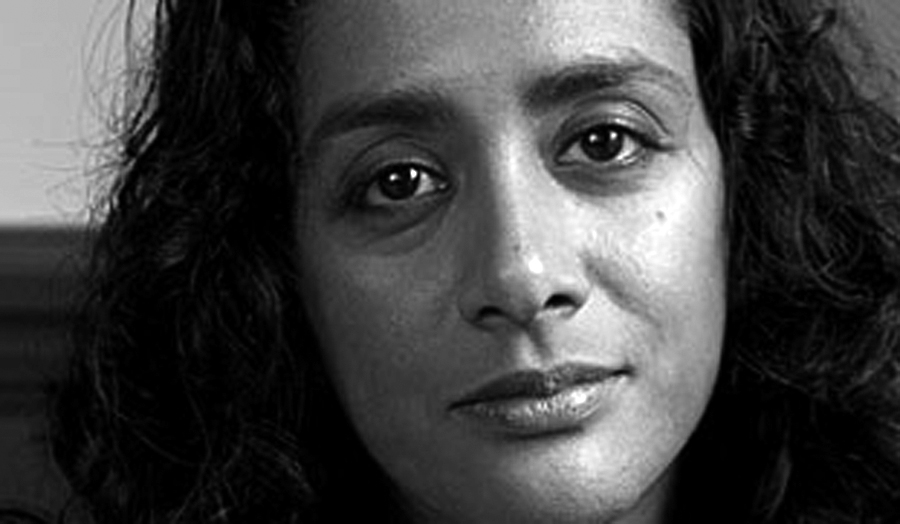 Sunny Singh
Biography
Sunny is an internationally acclaimed, award-winning writer of fiction and creative nonfiction. Her debut novel, Nani's Book of Suicides, published in 2000, was described as a "first novel of rare scope and power". The Spanish translation of the novel won the inaugural Mar de Letras Prize in 2003. Her second book, a work of non-fiction titled Single in the City: The Independent Woman's Handbook, was a first-of-its-kind exploration of single women in contemporary India and was described as "witty and insightful". Her third book, With Krishna's Eyes, was commended for its "profound insight" and described as "memorable".
Her most recent novel Hotel Arcadia (Quartet Books, 2015) has received rave reviews. The Independent described the novel as "powerful and absorbing".
Her short stories have been published by prestigious international literary journals including The Drawbridge, Ellery Queen Mystery Magazine and World Literature Today. Her creative nonfiction has been published across the world in key journals and anthologies. She also writes for newspapers and magazines, in Spanish and English, across the globe. Sunny also comments on aspects of politics and culture on radio and television, and has appeared on BBC World, BBC News, Radio Four, ITV News and Sky News.
Teaching and research interests
Sunny Singh is a senior lecturer in Creative Writing and English Literature for the School of Art, Architecture and Design. She teaches the following modules:
Writers' World
Craft of Fiction
Writing for Performance, Screen and Stage
Research Methodology and Ethics in Creative Writing
From Lifewriting to Fiction
Publishing and the Industry
Why Literature Matters
Bollywood and Commercial Cinema in India
Dissertations
Sunny's research interests include but are not limited to gender, sexuality, armed conflict, and postcoloniality(-ies). She is particularly interested in research projects exploring representations of the above in literature and cinema.
Publications
Fiction: novels and short story collections
A Tango Bar in Buenos Aires and Other War Stories (forthcoming)
Hotel Arcadia (London: Quartet Books, 2015); Translated into Dutch, 2015; French 2016; other languages forthcoming
With Krishna's Eyes (New Delhi: Rupa Publishers Ltd, 2006); Translated into Spanish, 2005; French, 2007; Italian, 2008, and; Serbian, 2009
Nani's Book of Suicides (New Delhi: Harper Collins India, 2000). Translated into Spanish, 2003. Winner of the Mar de Letras Novela de la Diversidad prize, Spain, 2003
Fiction: short stories
'The Wait' in The Ellery Queen's Mystery Magazine, May 2011 (Japanese translation in the Hawakaya's Mystery Magazine, March 2012)
'Faded Serge and Yellowed Lace' in World Literature Today: A Bimonthly Magazine of International Literature and Culture, November 2010
'A Cup Full of Jasmine Oil' in The Drawbridge, Issue 13, Summer 2009; Reprinted in the Orientalia Suecana, Vol 60 (Uppsala, Sweden: Uppsala Universitet, 2012); in Minal Hajratwala (ed.), Out! Stories from the New Queer India, (Mumbai: Queer Ink, 2012)
'Diplomatic Immunity Fatigue' in The Drawbridge, Issue 10, Autumn 2008
'Tomorrow the Tigress Will Hunt' in The Drawbridge, Issue 8, Spring 2008
'Bungalow Number Nine' in Namita Gokhale (ed.), Days of Innocence: Stories for Ruskin Bond (New Delhi: Roli Books, 2002)
Academic publications: monographs
Re-visioning Bollywood: Towards Culturally Relevant Theoretical Frameworks (under review)

Amitabh Bachchan (London: BFI/Palgrave Macmillan Film Stars series, forthcoming 2016)
Academic publications: book chapters and journal articles
'When Tough Guys Dance: Representations of Masculinity and Male Assertions of Power in Indian Performance Traditions' (article, under review)
'Towards an Inclusive, Fluid Construction of Gender and Sexual in Commercial Indian Cinema(s)', in Diana Dimitrova (ed.), The Other in South Asian Religion, Literature and Film: Perspectives on Otherism and Otherness (Routledge, 2013)
'Evolving Modernities: Formation of the Urban Imagination in Hindi Cinema', in Karen McNally (ed.), Billy Wilder, Movie Maker: Critical Essays on the Films (Jefferson, NC: McFarland, 2011)
'From Kurukshetra to Ramarajya: A comparative analysis of the star personas of Amitabh Bachchan and Shah Rukh Khan' in Diana Dimitrova (ed.), Religion in Literature and Film in South Asia (New York: Palgrave Macmillan, 2010)
'The Road to Rāmarājya: Analysing Shah Rukh Khan's Parallel Text in Commercial Cinema' in BELLS: Barcelona English Language and Literature Studies, Vol. 17 (2008)
'Writing Against History: Seizing Subjecthood for the Aborigine Narrative' in Sue Ryan-Fazilleau (ed.), New Zealand & Australia: Narrative, History, Representation (London: Kakapo Books, Centre for New Zealand Studies and Birkbeck, University of London, 2008)
'Defining the Self, Not the Other: Development of a Non-Pakistan-centric Post-Globalization National Identity in Hindi Cinema 1996-2006' in Meenakshi Bharat and Nirmal Kumar (eds), Filming the Line of Control: The India-Pakistan Connection in Hindi Films, (New Delhi & London: Routledge, 2008)
Review of "Gender and Caste in the Anglophone-Indian Novels of Arundhati Roy and Githa Hariharan: Feminist Issues in Cross-Cultural Perspectives by Antonia Navarro-Tejero" in Signs: Journal of Women in Culture and Society, Vol. 32, No. 3, Spring (2007)
'Writing in My Own Foreign Language: Dilemmas of an Indian Writer in English' in Madelena Gonzalez and Francine Tolron (eds), Translating Identity and the Identity of Translation (Newcastle-upon-Tyne: Cambridge Scholars Press, 2006)
'Mi Cine – El Bollywood: Rasas y Maya, conceptos milenarios en la actualidad' in Papeles de la India (in Spanish; My Cinema, Bollywood: Classical Concepts of Rasas and Maya in Contemporary Culture), Vol. 32, No. 2, (New Delhi: Indian Council for Cultural Relations, 2005)
'La Industria Cultural en la India Actual' in D-CIDOB (in Spanish; The Cultural Industry in Contemporary India), Vol. 94 (2005)
Creative nonfiction: books
Single in the City: The Independent Woman's Handbook, (New Delhi: Penguin, 2001)
Creative nonfiction: book chapters and journal articles
'Loverboys, Superheroes, and the Global War on Terror: A Comparison of Extra-Filmic Imagery from Hollywood and Indian Action Films' (in final stages of editing)
'My Body is Not Your Images: Diversity, Aesthetics and Popular Culture' in Yasmin Gunaratnam (ed.), Complicit No More (London: Media Diversified, 2014)
'In Praise of the Delinquent Hero or How Hollywood Creates Terrorists' in James Atlas (ed.), How They See Us: Meditations on America (New York: Atlas, 2009)
'Sobre Santas y Guerreras' (in Spanish; About Saints and Warriors) in Context: Asia Pacific edition, the PEN International Magazine, Vol. 59, No. 2, Autumn/Winter 2009
'Fear of Meeting Mr. Right' in Jane Ganahl (ed.), Single Woman of a Certain Age: Romantic Escapades, Shifting Shapes, and Serene Independence (Maui and San Francisco: Inner Ocean Publishing, 2006)
'False Truth' (a translation of an extract from Jhootha Sach: Desh ka Bhavishya, Vol. II by Yashpal), in Khushwant Singh (ed.), City Improbable: An Anthology of Writings on Delhi (New Delhi: Penguin 2001)
Theatre scripts
Birthing Athena. First performed at the Sri Ram Centre for Performing Arts, New Delhi, January 1999
Contact Sunny