Cass graduate designs first ever Starbucks in Italy
Cass Alumna co-lead of the design team behind Starbucks's most ambitious project.
Date: 10 October 2018
Global coffee giant Starbucks opened their first ever café on Italian soil last Sunday, and it was a moment of great pride for project co-lead and Cass BA (Hons) Interior Design alumna Alessia Bucci.
The new Starbucks Reserve Roastery can be found in Milan, a city synonymous with artisanal coffee, located in the famous Poste building on the historic Piazza Cordusio.
The ethos behind the project was to develop something new, but also familiar, and Alessia says her inspiration was 'the city of Milan and its architecture', and that the aim of the design team was 'to be locally relevant', attempting to integrate itself with the already revered designs and buildings that make Milan a famous and popular city. The project took Alessia and her colleagues over a year to finish, a time Alessia describes as 'a rollercoaster of emotions'.
It is thought the project will generate around 300 more jobs, plus more in the future, given that Starbucks are also bringing with them their well-regarded apprenticeship program.
Although Alessia and the Milan Starbucks design team may have hit the big time with designing the one-of-a-kind café, she certainly hasn't forgotten about where it all started for her, at the Cass: "I have the most wonderful memories and I feel emotionally attached to the Cass. I look up to people like my former lecturers Kaye Newman & Janette Harris; they are strong women who taught me to analyse and think not only about design but about myself and my surroundings.
"Awareness is probably the best word to express what I learnt during my studies. Hopefully one day I'll be able to give back what I've learnt and become a lecturer myself. Passion and humility are key words for any designer."
Kaye Newman, Head of Cass Interiors who taught Alessia, said: "It was always clear to me that Alessia would do well out in the field. The approach she took for her final year project was very impressive, and she's managed to evolve and strengthen that same approach.
"She is a real credit to the University and all current students who hope to one day be in the same position; we are all so proud of her."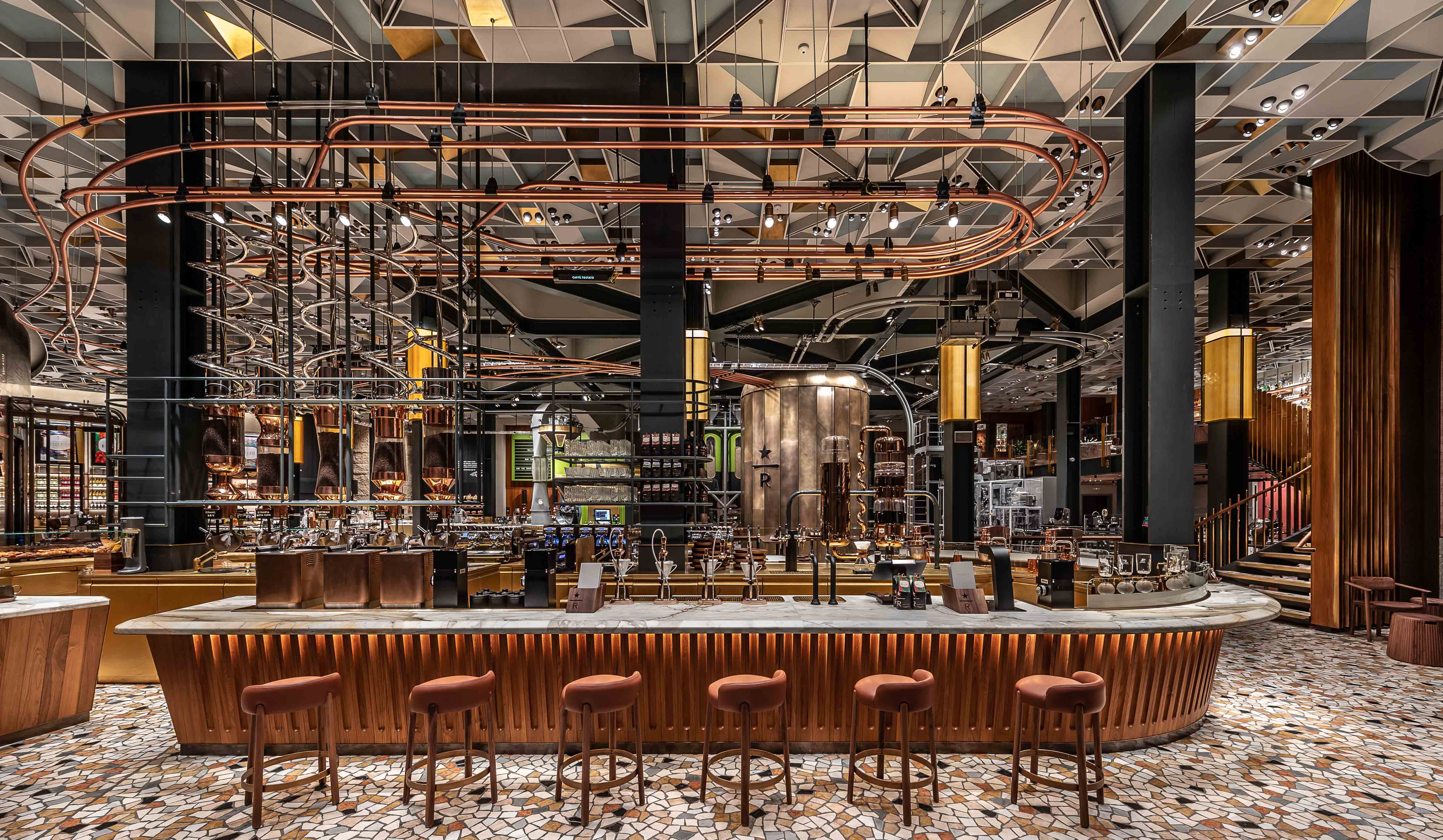 Watch the video
Watch the process for creating the Palladian floors in the Milano Roastery. The handcut stones are based in Italian tradition using a pavement style called Venetian Terrace from the 16th century.