Dietetics, food and human nutrition
London Metropolitan University is one of only two universities in London where you can study dietetics at either undergraduate or postgraduate level. On successful completion of either of these courses you will be eligible to apply for registration with the Health and Care Professions Council (HCPC).
Situated within easy reach of the centre of the city with excellent transport links, London Met is one of the UK's most diverse universities with students from over 170 countries. Find out more about studying at London Metropolitan University.
What is a dietitian?
Dietitians are uniquely trained to interpret scientific information about food and communicate this information in a practical, accessible way to individuals, groups and communities.

The majority of dietitians start their careers in the National Health Service, either in a hospital or community setting, and later on in their careers can specialise in a range of areas including paediatric dietetics, renal dietetics, diabetes, cancer therapy and public health nutrition. There are also opportunities for dietitians to work in a range of other areas such as the food industry, sports, education and research.

The British Dietetic Association (BDA) is the professional association for dietitians and you can find out more information about pursuing a career in dietetics on their website. At London Met we also run regular "Careers in Dietetics" events. These events are intended for those who have already applied to study dietetics or those who are currently in the process of applying to study dietetics. They will help you to gain an insight into the work of a dietitian.
Why study dietetics at London Met?
Our dietetics teaching team and our staff in the School of Human Sciences, are committed to supporting you in achieving your goal of working as a dietitian.
The team come from many backgrounds including specialist clinical dietetics, research and public health and are dedicated to equipping you to excel in the diverse opportunities that a career in dietetics can provide.
Dietetic students at London Met have access to outstanding teaching facilities including our world-class science centre that provides unparalleled facilities for teaching and research. You can find out more about our superlab, lifestyle clinic and food technology lab by visiting our facilities page.
The dietetics team at London Met also work closely with NHS London and dietitians working in a broad range of fields within NHS Trusts and private institutions across London to enhance the student learning experience. Practicing, specialist dietitians are involved in delivering academic modules to ensure that you gain an insight into both the most up-to-date evidence base and the challenges of delivering dietetic care.
You'll also complete a number of clinical placements throughout your course within dietetic teams at the forefront of providing excellent dietetic care. You can complete these placements in a diverse range of settings including world-renowned specialist centres, teaching hospitals and 15 NHS Foundation Trusts. Excellent student support is provided by University teams and clinical dietetic teams.
Food science
Food science is an essential part of the study of nutrition and consumer studies. Our Food Science MSc gives you the opportunity to study the subject to a higher level. The master's degree is recognised by the Institute of Food Science and Technology (IFST), the leading UK qualifying body for the subject and graduates can apply for associate membership. We encourage you to join the IFST whilst you are studying.
The course leader is a fellow of the Institute and one other member of the course team is a member and both sit on the committee of the South East Branch. The IFST organises a number of events during the year that you can attend, but there are also meetings with the Royal Society and the Society of Chemical Industry.
Human Nutrition
The study of Human Nutrition is recognised as important in the prevention of disease and it is the study of the influence of food intake on health. The human nutrition staff have a wide range of expertise including:
whole body metabolic research
epidemiology
dietary assessment
clinical research
These interests are reflected in the BSc and MSc courses offered in this area.
The human nutrition staff are all registered nutritionists (RN) or registered public health nutritionists (RPHN) and the Human Nutrition BSc course has been accredited by the Association for Nutrition for a number of years. More recently both the Human Nutrition (Public Health / Sports) MSc routes have also been accredited by the Association for Nutrition. This allows you to apply for direct entry to the UK Voluntary Register of Accredited Nutritionists after you graduate.
Other useful links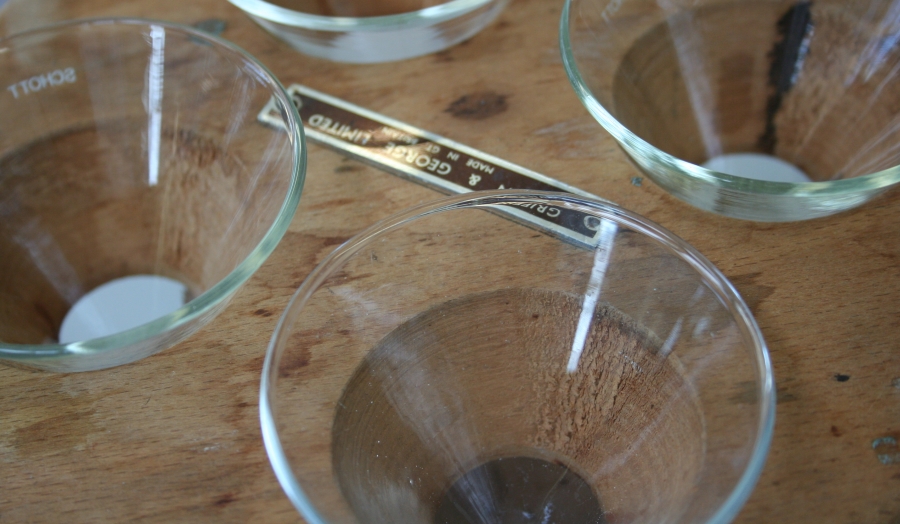 Dietetics, food and human nutrition staff
Placements Officer: Rozi Ayyub
Teaching team:
Academic Mentor: Laura Perry
More information
Practice educator training
The aim of this Continuing Professional Development (CPD) programme is to provide training to meet a range of learning needs for both new and experienced practice educators across London. Delegates will be sent handouts by email in advance of the workshops and asked to print these out and bring them along. If you're interested in attending these events, book online using the links below. You will receive more specific information about the sessions nearer to the time.
If you're unsure which session to attend, please contact dieteticsplacements@londonmet.ac.uk.
Programme of events
Introduction to Practice Education
This full-day workshop is designed for Health and Care Professionals Council (HCPC) registered dietetic Practice Educators, who are new to student training in clinical practice or are new to student training in London. Topics will include:
review of London cluster paperwork (optional session if you are already familiar with this paperwork)
learning outcomes in London
case studies and group work illustrating practical use of the paperwork
clinical supervision and effective feedback to create learning
case studies and group work to consider common challenges when supervising students
question and answer forum
The day incorporates teaching from HEI Placement Tutors, experienced clinical practice educators and group work designed to promote discussion of current practice, problem solving and personal experiences of student training.
Advanced Dietetic Practiced Educator Workshop
A half-day workshop for experienced student supervisors wishing to enhance or refresh their skills in student training. Supervisors should have attended the Introduction to Practice workshop before signing up to this event.
The workshop may include the following topics:
preparing for student placements
programme planning and management
dietetic processes and various learning outcomes
managing challenging students
constructive feedback and dealing with failing or difficult students
managing students with additional needs
The next dates are to be confirmed.
Student Training Forum
The date of the next London Dietetics Student Training Forum will be held some time in 2021 at King's College London. Further details about the day to follow.
London Met Online Practice Educator Workshop
This workshop is entirely accessible online but aims to prepare supervisors new to training dietetic students in London or refresh knowledge for experienced trainers. The workshop is comprehensive, including all topics covered in the face-to-face Introduction to Practice workshop, as well as some additional London Met specific course information.
This includes:
the London Metropolitan University academic course content prior to each placement
expectations for Practice Based Learning 1, 2 and 3
learning outcomes and paperwork
teaching and feedback during placement
Register here for the online practice educator workshop
Once you have registered, we will send you a username and access details for the course within two weeks. From then, you will have approximately one month to complete the training. The full package should take four to six hours maximum, but can also be split up to allow you to complete flexibly.
Please note:
Bespoke sessions, facilitated by the placements team within departments, will only be undertaken if a quality issue has been identified or if a new programme is being established.
All requests should be submitted to healthplacements@londonmet.ac.uk for consideration by the London cluster placements team.
Once you've decided to apply for dietetics
The dietetic career events are intended for those who have already applied to study dietetics or those who are currently in the process of applying to study dietetics. They provide prospective dietetic students with the opportunity to gain insight into the work of a dietitian.
Please note, these career events are organised by the University and the dietetic department. You are advised not to contact a different dietetic department to arrange dietetic shadowing.
To register for a career event, please email dietetics@londonmet.ac.uk with your details and in the subject header add dietetics career event.
Objectives
After attending the session, you'll:
know the role of a dietitian and have explored possible career opportunities
have gained insight into specialist dietetics in both the acute and primary care settings
understand the relationship between dietetics and the specialist dietary products industry
have gained insight into patients' perspectives of healthcare and/or dietetics
be aware of the role of the British Dietetic Association (BDA)
understand the challenges and experiences of a newly qualified dietitian
Dietetics, food and nutrition staff