Dr Ghavami is the principal lecturer for academic partnerships within the School of Human Sciences, and also serves as the course leader for Human Nutrition BSc (Hons).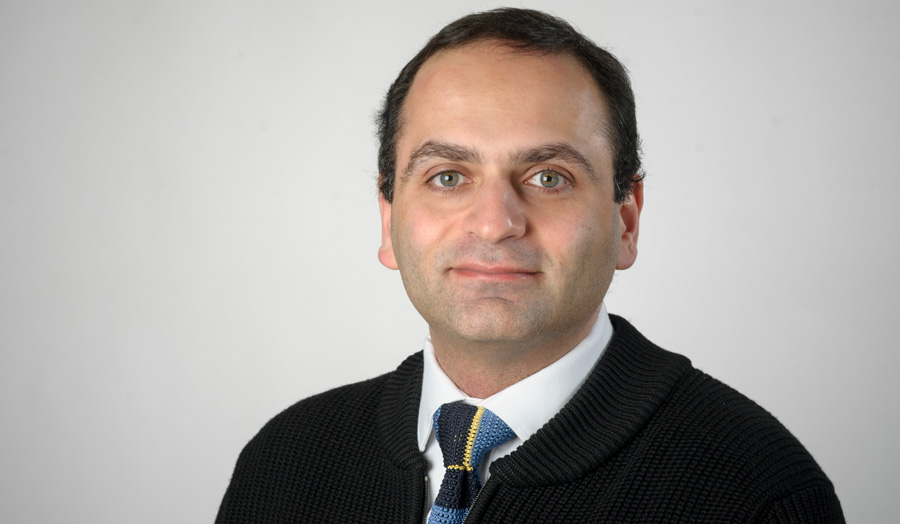 Dr Abdollah Ghavami
Dr Abdollah Ghavami gained his PhD in Human Nutrition from Cambridge University and MRC-Human Nutrition Research. His thesis was titled 'The use of stable isotopes to measure vitamin A bioavailability from carotenoids - the effectiveness of vegetables as sources of vitamin A'.
Professional activity
Courses
Teaching interests
Advanced food processing
Advanced food analysis
Module leader for Food, Health and Consumer Lifestyles
Food quality assurance
Double project (food and the consumer)
Research interests
International nutrition and development, focussing on global health issues in relation to malnutrition, poverty and food security
Micronutrient and stable isotope research into human nutrition
Body composition and energy expenditure measurements in different population groups using doubly labelled water
Trans-fatty acid and fatty acid research
Presence of heavy metals in foods
Ajala, A.W., Ghavami, A. (2020) Evaluation of the effectiveness of cereal bran extract for sunflower oil stability during frying, International Journal of Food Studies, 9, S152-161. DOI: 10.7455/ijfs/9.SI.2020.a4

Azizi Khesal, M., Sharifan, A., Hoseini, E., Ghavami, A. (2019) Optimization of Enzymatic Hydrolysis Conditions of Caspian kutum (Rutilus frisii kutum)" By-product for Production of Bioactive Peptides with Antioxidative Properties, International Journal of Peptide Research and Therapeutics, 1-10. DOI: 10.1007/s10989-019-09981-6.

Sirisena, S.D., Ghavami, A., Marshall R.J., and Krishnamoorthy S. (May, 2014) Total antioxidant capacity of date fruit flesh from three commercial culinary varieties. Abstract & Poster for the ISEKI Food Association 2014 conference (20th – 23rd May, Athens).

Mistrello, J., Sirisena, S.D., Ghavami, A., Marshall, R.J., and Krishnamoorthy, S. (2014) Determination of the antioxidant capacity, total phenolic and flavonoid contents of seeds from three commercial varieties of culinary dates, International Journal of Food Studies, 3, 34-44.

Yahyaei M, Ghavami A, Gharachorloo M, Larijani K, Mazhari SZ (2013) The effect of different methods of heat treatment on the retention of ascorbic acid in carrot and corn, Journal of Food Biosciences & Technology, 3, 23-28.

Ghavami A, Coward WA & Bluck LJC (2012) The effect of food preparation on the bioavailability of carotenoids from carrots using intrinsic labelling, British Journal of Nutrition, 107, 9, 1350-1366. DOI: 10.1017/S000711451100451X.

Ghavamia A (2012) M3-11 Effectiveness of Vegetables and Red Palm Oil as a Source of Vitamin A, Proceedings of Oil Palm: Source of Opportunities, Progress and Development, 17th International Oil Palm Conference and Expopalma 2012, Cartegana de Indias (Colombia), 25-28 September 2012. Cartegena de Indias: Fedepalma, Cenipalma, page 122-125.

Ghavami A (2011) FLH23 The use of Stable Isotopes to Measure Vitamin A bioavailability from Carotenoids - the effectiveness of vegetables and red palm oil as sources of vitamin A, Proceedings of Food, Lifestyle and Health Conference, PIPOC 2011 International Palm Oil Congress, Kuala Lumpur (Malaysia), 15-17 November 2011. Kuala Lumpur: MPOB, page 145.

Ghavami A, Coward WA, Bluck L, (September, 2007) A stable isotope method for the estimation of the effectiveness of vegetables as a source of vitamin A. Abstract & poster for British Mass Spectrometry Society 2007 conference (9th - 12th September, Edinburgh).