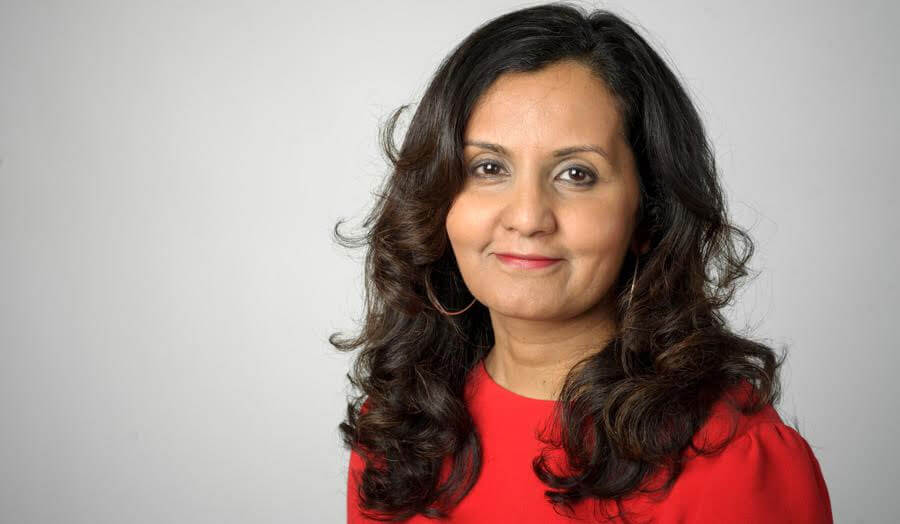 Dr Dee Bhakta
Dee has a first class honours degree in Nutrition (King's College, London) and is a registered dietitian with over 10 years of clinical experience in the UK and USA. She has worked at several
hospitals, including Royal London and Barts, and conducted research in children with phenylketonuria at St George's and Royal Free Hospital.
She returned from USA in 1997 when she was appointed a Research Fellow at London School of Hygiene and Tropical Medicine to conduct a case-control study examining the association between phytoestrogen intake and breast cancer, funded by Cancer Research UK. Dee was involved in developing novel dietary assessment tools, biomarker collection, conducting the face-to-face
interviews and the extensive nutrition analysis. She obtained her PhD in 2003, the viva being conducted by Prof Barrie Margetts.
Since 2003, Dee has been teaching at London Metropolitan University covering all areas of undergraduate and postgraduate teaching in nutrition. She is an AfN registered nutritionist (Public
Health) and has been the course leader for MSc Human Nutrition (Public Health/Sports) since 2010 and has led re-accreditation and validation of this course. She is an external examiner, an AfN course assessor and has acted as an external panel member for several validations.
Her research interests revolve around developing novel dietary assessment methodologies and community interventions and currently has two PhD students, one of whom is working in the London Fire Brigade and the other on a salt calculator targeted for individuals with type 2 diabetes. She has also obtained grants to conduct research for NHS Health Checks and The Arthritis Association. She is involved in peer review of papers and her students regularly present their work at international conferences. She has also supervised hundreds of BSc dissertations and over 100 MSc projects.
Courses
Research interests
community nutrition interventions
workforce nutrition interventions
development of dietary assessment tools
validation of dietary assessments
dietary intake
calorie labelling
Lessons G, Bhakta D, McCarthy D (2019) Development of body composition reference curves for UK firefighters. Proc Nutr Soc (in print)
Lessons G, Bhakta D (2018) A dietary and lifestyle worksite intervention to reduce high prevalence of overweight and obesity for London firefighters. Proc Nutr Soc (Vol 77) OCE1, E21.
Ellis C, Bhakta D (2016) Are meal deals making us fat? An investigation into whether cost-led meal deals encourage increased energy, saturated fat, sugar and salt consumption. Proc Nutr Soc (Vol 75), OCE7, E10.
Turnbull L, Bhakta D. (2016) Is UK emergency food nutritionally adequate? A critical evaluation of the nutritional content of UK food bank parcels. Proc Nutr Soc (Vol 75), OCE7, E8.
Aghili A, Bhakta D (2015) Validation of a food frequency questionnaire using 7 day weighed food diaries in an elderly population with arthritis. Proc Nutr Soc (Vol 74), OCE1, E9.
Daskalopoulos N, & Bhakta D (2015) Validation of body fat assessment with a portable hand-to-hand bio-electric impedance system with air displacement plethysmography and hand-to-foot bio-electric impedance system, in a multi-ethnic population aged between 18-55 years. Proc Nutr Soc (Vol 74), OCE1, E57.
Adinkrah J, Bhakta D (2015) Development and validation of a food frequency questionnaire with multiple 24-hr recalls for use in first generation Ghanaians in the UK. Proc Nutr Soc (Vol 74), OCE1, E58.
Adinkrah J, Bhakta D (2013) Utilising the Black Churches in the UK for health promotion: an intervention for first generation Ghanaian migrants. Proc Nutr Soc (Vol 72) OCE4, E269.
Aghili A, Bhakta D (2013) 12-month follow-up evaluation of the NHS Health Checks programme for Islington PCT: the community setting. Proc Nutr Soc (Vol 72) OCE4, E268.
Adinkrah J, Bhakta D. (2009) First generation Ghanaian migrants in the UK; dietary intake, anthropometric indices and nutrition education through the Black Churches. Proc Nutr Soc (Vol 69) OCE1, E37.
Bhakta D, Wharton-Medina M. (2009) To compare dietary data using food portion sizes from 1988 and 2008. Proc Nutr Soc (Vol 69), OCE1, E112.
Hamid N, Bhakta D, Gilchrist R. (2009) Nutritional status of the children in areas affected by 2005 earthquake in northern Pakistan. Proc Nutr Soc (Vol 67), OCE8, E324.
Bhakta D, I Santos Silva, Higgins C et al. (2006) Phytoestrogen intake and plasma concentrations in South Asian and British women resident in England. Brit J Nutr ; 95: 1159-65.
Bhakta D, I Santos Silva, Higgins C et al. (2005) A semi-quantitative food frequency questionnaire is a valid indicator of the usual intake of phytoestrogens by South Asian women in the UK relative to multiple 24-h dietary recalls and multiple plasma samples. J Nutr ; 135: 116-23.
dos Santos Silva, I., Mangtani, P., McCormack, V., Bhakta, D. et al. (2004) Phytoestrogen intake and breast cancer risk in South Asian women in England: findings from a population-based case-control study. Cancer Causes Control; 15: 805-15.
McCormack V, Mangtani P, Bhakta D et al (2004) Heterogeneity of breast cancer risk within the South Asian female population in England: a population-based case-control study of first-generation migrants. Brit J Cancer ; 90: 160-166.
Sevak L, Mangtani P, McCormack V, Bhakta D et al. (2002) Validation of a food frequency questionnaire to assess among South Asian migrant women living in England. Int J Cancer; 99: 238-244.
Dr Dee Bhakta
Telephone: +44 (0)20 7133 4197
Room T13-07
Interested In Becoming a Dietitian?