Who lets a pandemic, multiple lockdowns and adapting to the new normal get them down? Not our Film, TV and Media students!
If anything, it only fuelled their creativity! Third-year students presented their final pieces in an adapted online festival. The Final Cuts Festival, which would normally have taken place at a live event, didn't fail to bring all the charisma and showstopping scenes we've been used to in previous years. The Festival included a series of films and interviews covering an eclectic range of genres and topics and was broadcast via live stream from 22 to 24 June 2021.
With their industry-revered tutors on hand with to advise and guide, our students took the helm to showcase their own film and television industry know-how and to make their marks. The final project edits were completed remotely and we were proud to witness the cohort adapt to the online festival – which in turn added a new element to their projects.
Missed out on the show? Check out the 2021 festival programme to find out more about the projects and get a slice of the action!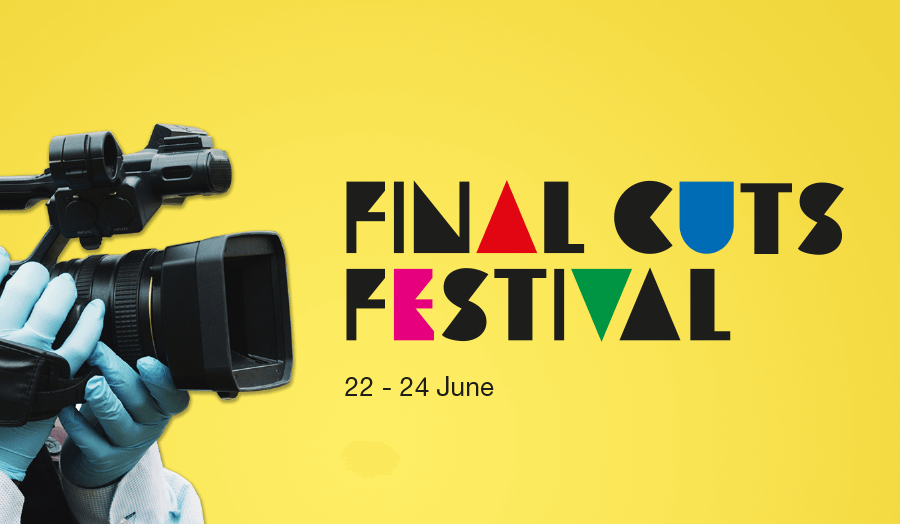 Final Cuts Festival trailer 2021
"London Metropolitan University is proud to welcome you once again to the Final Cuts Festival, where we showcase films from across our courses in the School of Computing and Digital Media, including the graduation films of students of our Film and Broadcast Production BA (Hons). This year students have worked under the continuing additional pressures brought about by COVID-19 and recurrent lockdowns, and this means that once again we could not exhibit these films in their natural home – the cinema.
However, these restrictions have led to a flourishing of creativity, and this online festival means we can also include films from students in their first and second years of study, as well as the final student film projects of our graduating students. Films this year present indecent proposals, uncanny animations, drug-fuelled journeys, ditzy detectives, kidnappings, and messages to (and from) those we have lost.
These young filmmakers are rightly proud of their work, produced across a range of genres and in the midst of huge uncertainty and change. Congratulations to them all."
Jeremy Collins, BA (Hons) PhD.
Course leader, Film and Broadcast Production BA (Hons)
With thanks to the staff behind our students' successes
Festival coordinators:
Suzanne Cohen, Lecturer in Digital Filmmaking
Louis Heaton, Lecturer in Digital Filmmaking
Production
Spencer Samuel, Technical Director