An Art, Architecture and Design Session hosted by CUBE.
About this event
Hosted by the Centre for Urban and Built Ecologies (CUBE), the Urban Commons Research Group joins Torange Khonsari in a discussion about Urban and Cultural Commons.
Urban Commons Research Group:
A Handbook for the Urban Commons
The Urban Commons Research Group is a collective of scholars who aim to expand understanding of the urban commons and their radical potential to democratise access to resources through sharing and collaboration. The group understands the commons as open organisational systems for collective management that can promote sustainability and community well-being. Since 2018, the Urban Commons Research Group has curated seminars, workshops and reading sessions involving academics as well as urban grassroots groups concerned with the city as a commons. During the session, the group will present the outcome in-progress of their collaboration, The Handbook for Urban Commons. The handbook explores the notion of urban commons and a range of commoning experiments in relation to seven thematic focuses: economies, ecologies, knowledges, socialities, localities, infrastructures and governance.
The Urban Commons Research Group includes Alexandru Axinte, Ana Mendez De Andes, Beatrice De Carli, Doina Petrescu, Eleni Katrini, Emre Akbil, Esra Can, Katharina Moebus, Melissa Harrison and Thomas Moore. The group formed in 2018 at the School of Architecture of the University of Sheffield.
~
Torange Khonsari:
Designing the Cultural Commons
The talk frames urban praxis as a cultural activity that is not purely practiced by architects and urban practitioners. The broad understanding of culture both theoretically and practically enables a plural form of interdisciplinary practice of 'doing' that breaks the mold of disciplinary values and conventions. Here the expansive field of design — be it spatial, visual, systematic, or organisational — becomes a more useful form of practice than the traditions of practice entangled in architecture or even art. This plural cultural arena allows multiple disciplinary actors and citizens to collectively create meaning and negotiate identities in their neighbourhoods. The talk will start by articulating the importance of cultural commons in a struggle for land in neighbourhoods and then the talk will put forward three design forms in the construction of the commons: design intervention, events design and designing disobedience.
Torange Khonsari is Co-Founder and Director of the urbanism, public art and architecture practice Public Works. Her projects focus on public space, working with local organisations, communities, government bodies and stakeholders. In 2018 she wrote a postgraduate course called Design for Cultural Commons at London Metropolitan University. She is a visiting professor at International University of Barcelona on the Emergency Architecture MA and recently delivered a TEDx talk on Harnessing the Power of Civic Commons. In recent times Torange was a consultant on the Mayor of London's Specialist Assistant Team for community engagement in regeneration.
Image: R-Urban, AAA (Atelier D'architecture Autogérée)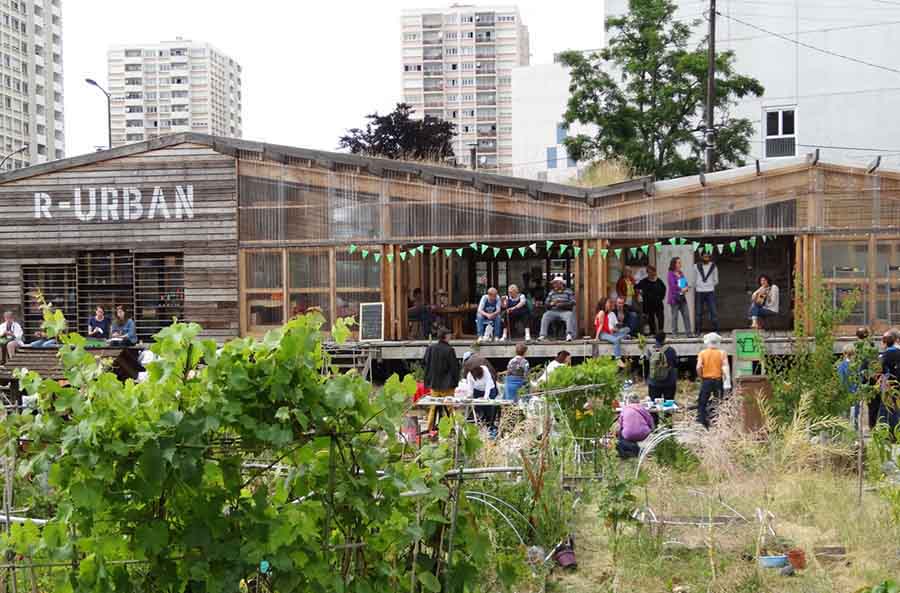 Details
| | |
| --- | --- |
| Date/time | Thursday 13 May 2021, from 5.30pm to 7pm GMT |
| Book ticket | Registration Closed |
| Follow on Twitter | @Research_LMArts |
On the Commons
Hosted by the Centre for Urban and Built Ecologies (CUBE), the Urban Commons Research Group joins Torange Khonsari in a discussion about urban and cultural Commons.
The School of Art, Architecture and Design Sessions