Torange is the course leader for all Design for Cultural Commons courses from PG Cert to MA. Torange is also a researcher in the field of Cultural and Civic Commons and teaches architectural practice at undergraduate level.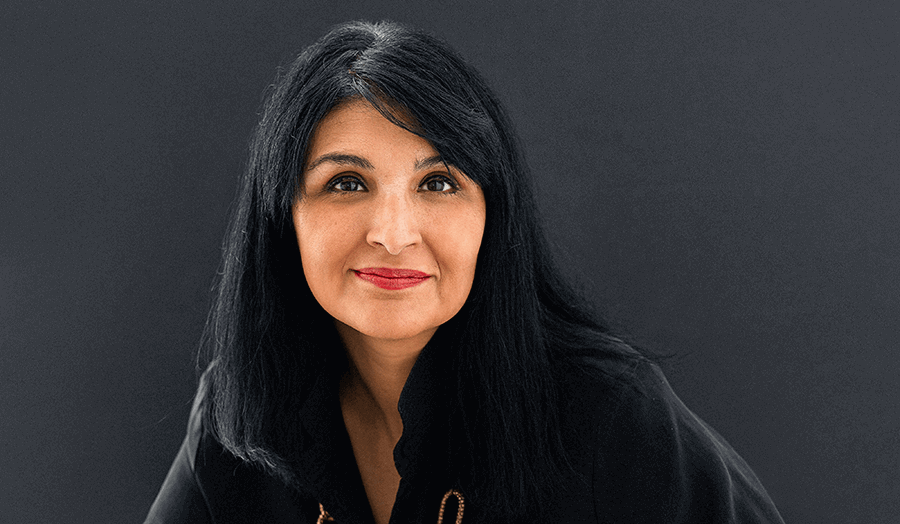 Torange Khonsari
Torange Khonsari is co-founder and Director of the urbanism, public art and architecture practice, Public Works since 2004. An interdisciplinary practice working on the threshold of participatory and performative art, architecture, anthropology and politics. Her projects directly impact public space, working with local organisations, communities, government bodies and stakeholders. Torange wrote and is course leader of Design for Cultural Commons – MA at the School of Art, Architecture and Design. She has taught at international universities such as UMA School of Architecture in Sweden, she is unit leader at the Royal College of Art in London and a visiting professor at The Guildhall School of Music and Drama. Torange recently delivered a TEDx talk on harnessing the power of civic commons and is also on the Mayor of London's Specialist Assistance Team for community engagement in regeneration.


Torange is interested in the design in civic and cultural commons. She is also affiliated with the Cities Research Area at London Met but will be developing a research centre in the emerging field of Cultural and Civic Commons.
Torange teaches Architecture Practice at undergraduate level and is course leader for Design for Cultural Commons MA, PG Cert and PG Dip. She also teaches on the following modules; Commoning Practice, Project: Enacting the Commons, History and Theory of Commons.
Exhibition
Venice Architecture Bienalle. The Ministry of Common Land – British Pavilion - 2020-2021

The Civic University. Tate Modern. Tate Exchange Program. London. UK. 2016-2017
Publications
Co-editor Journal Languages, Cultures, Mediation.

Cultural production in a Multicultural Society: Social Agents, Practices and Languages

. Vol 4, No2 (2017)

Khonsari, T (2018)

Temporary spatial object/architecture as a typology for placemaking

, Book: Creative Place Making, Routlage, 2018

Khonsari, T (2018)

Communal Garden and the Liminal City

, Book: Participatory Design, Routlage

Catenaccio, P. and Khonsari, T (2018).

The Construction of a Civic Neighbourhood as/through cultural production: a discourse analytical approach to participatory art and temporary architecture

.

Lingue Culture Mediazioni – Languages Cultures Mediation (LCM Journal), 4(2)

Khonsari, T (2015) Chapter: Public Works Enjoying the Inbetween. P85-91 Book: Planning the unplanned towards a new function for art in society. - ISBN-10: 3869840633.
Peer reviewed conferences papers 2016-18:
AAG (Association of American Geographers) - Abstract accepted for paper: Urban commons and its structures of power, Panel accepted at society of anthropologists annual conference 2018 - collaborative panel with PHD candidate performing arts - Mehrdad Seyf Anglia Ruskin University
Edge - Situated practice in art, architecture and urbanism. Paper: The Common Room: situated knowledge in making a neighbourhood, UCL London 2017
Keynote Speaker: Experimental Cities conference. Paper: Architect as Host. Aalborg University Copenhagen. Denmark 2017
Critical London Conference. Paper: Architect as Host. Panel: radical Hospitality. London Southbank University. UK. May 2017
AAG (Association of American Geographers) Conference. Paper: Temporary architecture as a contemporarytypology for place making. Panel: Place making. San Francisco. USA 2016
Peer reviewed books and journals 2016-18:
Chapter: Temporary architecture as a contemporary typology for place making. Book Placemaking, release in January 2018 - Routledge
Chapter: Communal garden and the liminal city. Release in December 2017 by Routledge
Paper: A discourse analysis of the construction of a civic neighbourhood
Book: My Home Is Your Home. Chapter 3: Constructing a place to host - pp68-71- edited by Torange Khonsari, ISBN: 978-1-906318-05-5. June 2016.
GLA Crowdfund grant - The Common Room - Research project - £81.701- London 2020
Arts Council Fund - Ministry for Common Land - Venice Bienalle - £14,500 - 2020
Awards for All Grant - Abbey gardens - Community development project - £10,000 - 2019
Pocket Parks Grant - Ministry of Housing, communities and Local Government - £25,000 - 2019
External partnership with Tate Modern – Tate Exchange
External Partnership with Design Museum – Learning and Outreach
Consultant for Greater London Authority – Community Engagement in Regeneration
Trustee at Stour Space – Artist studios and cultural centre in Hackney Wick
Founding Director of Art and Architecture practice – Public Works Ltd
TEDx Talk - Harnessing the Power of Civic Commons
Consultant for Greater London Authority - Community Engagement in Regeneration